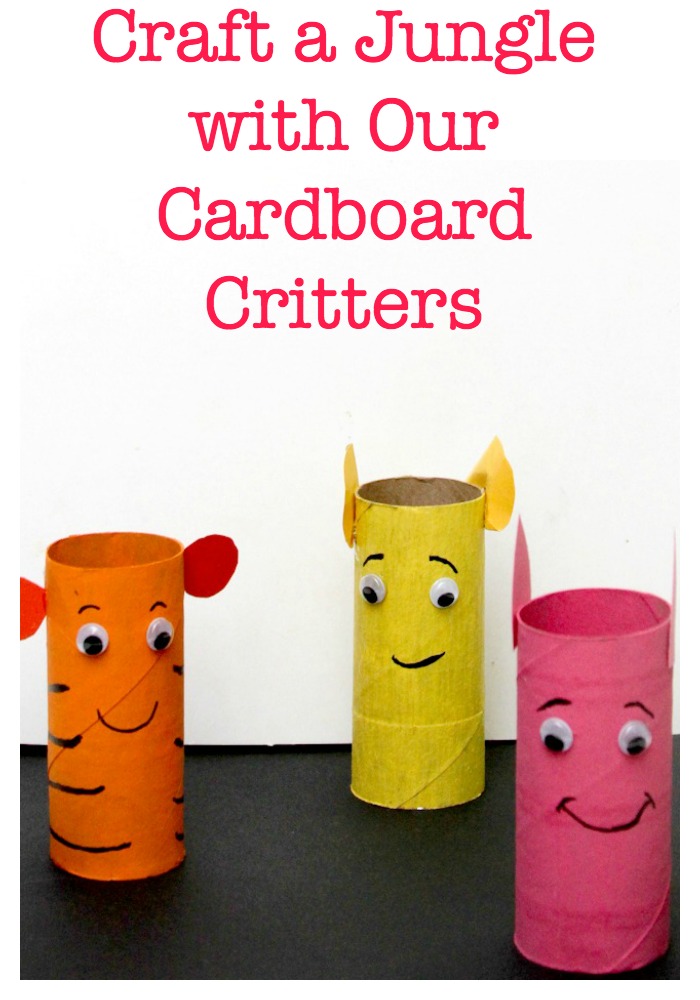 Ready for a super cute craft for kids? Our cardboard critters are so easy to make, you can craft an entire jungle in a single afternoon! Gather up those toilet paper rolls that you've been saving for a rainy day craft marathon, pull out the paint and get ready for some fun! The hardest part is deciding which animal pal to make first!
Related Posts: A Little Bird Craft for Kids to Brighten Your Home!
Cardboard Critters Craft for Kids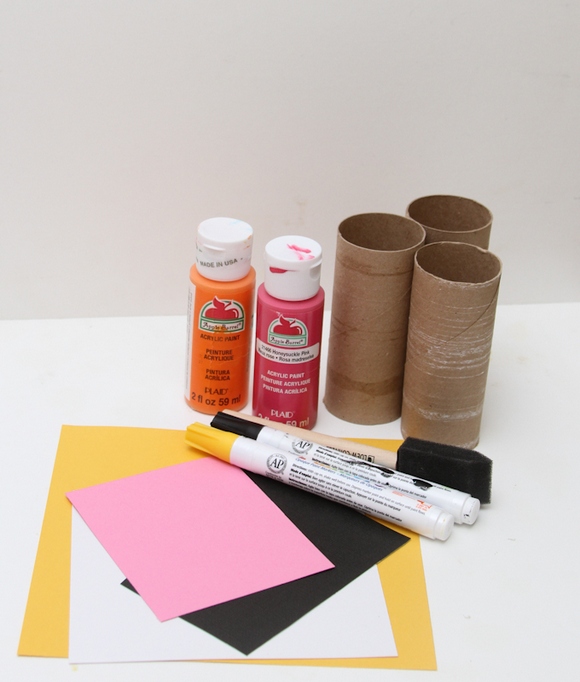 Affiliate links include below.
Supplies:
Empty cardboard toilet paper or paper towel rolls
Paint in various colors (I recommend washable paint, to save you headaches in the laundry room!)
Foam paint brushes (easier for little hands to control)
Black  marker
Googly Eyes
Scissors
Construction paper
How to make: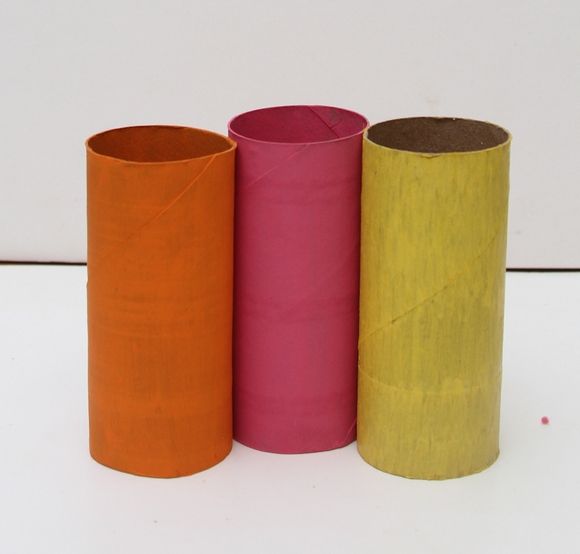 Paint your cardboard tubes in different "animal" colors. For example, the tiger is orange, the pig is pink and so on. Set them aside and let them dry.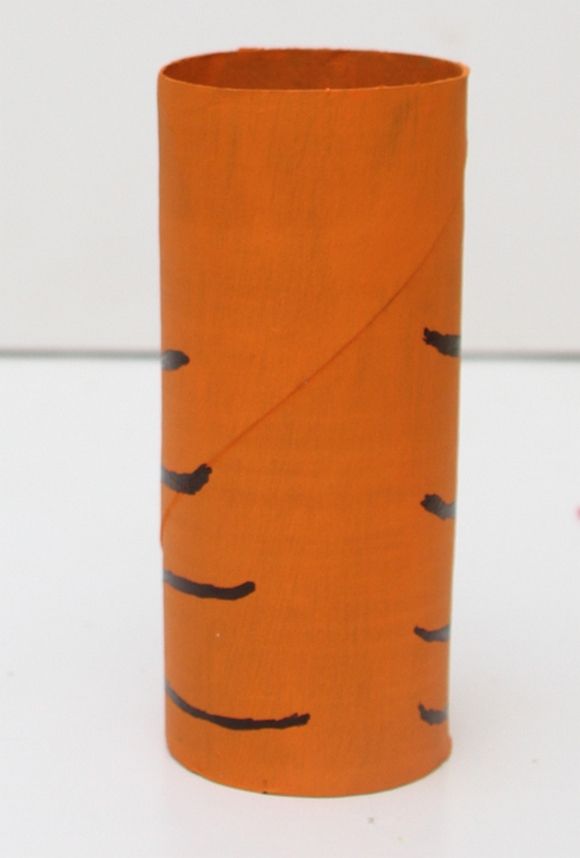 Meanwhile, start working on the ears. Cut the construction paper down into small rectangles and fold in half. Draw the ears, then cut out the shapes, making sure to go through both halves. That way, you have a matching set of ears.
Go back to your now dry tube and use the black marker to draw on any special markings for your animal. Add the stripes for the tiger. If you're just winging it and letting creativity run wild, let your child go nuts here and make any design they want! Animals in the imagination are sometimes so much cooler than those found in nature.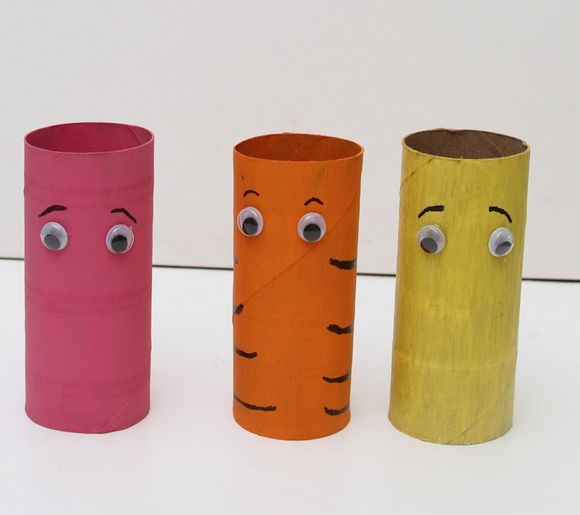 Glue your googly eyes onto your cardboard animal. Then add the ears! Draw on a mouth, nose and any other embellishments. That's it! Your cardboard critters craft for kids is done! This is a great craft for parties. Just be sure to start saving up those toilet paper and paper towel rolls a couple of weeks in advance. We save them in a huge bag because you really never know when you'll need them. Although my supply is low because the PTO recently asked for donations for an upcoming event.
What do you think of this cute cardboard critters craft for kids? What animal would your kids make with it?