The critters from the famous Madagascar movies will be back in theaters, this time as real-live animals! Island of Lemurs: Madagascar features the real animals that live on this mysterious island! Get your kids excited for this nature flick by watching their favorite cartoon Madagascar characters! Then head to the theater to enjoy Island of the Lemurs: Madagascar with your family. Once you get home, create a Madagascar lion craft to keep the fun going.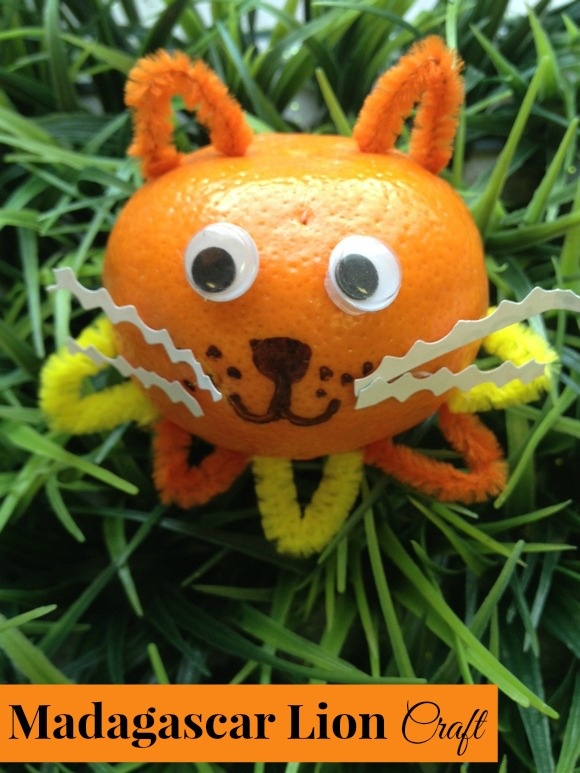 This Madagascar lion craft for kids is so fun and easy, and is one they are sure to enjoy making. Children will love creating their own little Alex the lion snack, and you will love that this is one craft that is budget friendly and even healthy. Take a look below at how to make your own and celebrate the arrival of the island of Madagascar in theaters again.
Madagascar Lion Craft for Kids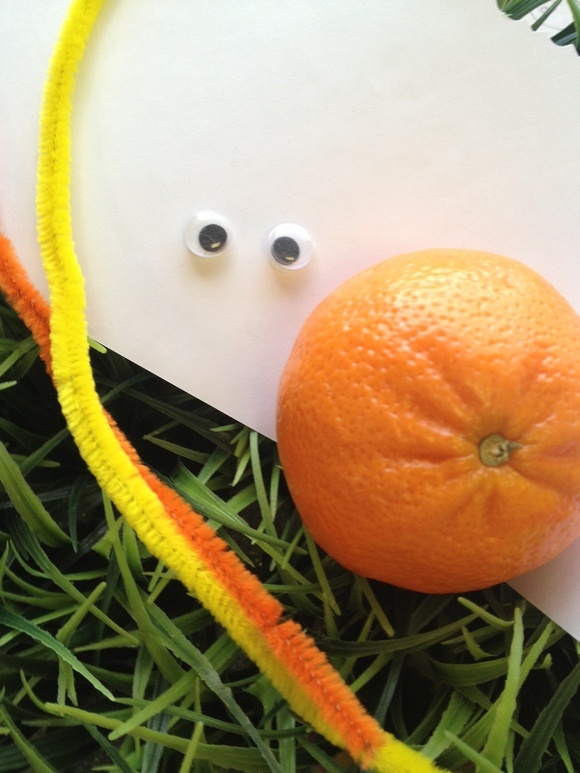 Supplies needed: (affiliate links included)
Oranges
Yellow and orange pipe cleaners
White scrap paper
Marker
Check your local craft, dollar, or retail store for these supplies. You should be able to find them easily and at minimal cost.
Directions for this Madagascar lion craft:
1. Begin by gluing the googly eyes to the front of your orange. You will start to see the face of Alex taking shape already.
2. Next, cut your pipe cleaners into one inch strips. Fold them then into "V" shapes. You will use these to create the mane of Alex.
3. Poke the "V" shapes into the bottom of the orange. Alternate colors as you do. You will notice the mane shape starting to take place.
4. Take two more pipe cleaners and cut them into "V" shapes and press them to the top of the orange. These will act as the ears of the lion.
5. Take your marker to draw the mouth and nose directly onto the orange.
6. Finish the lion by cutting some strips of white paper and gluing them on for whiskers.
Your Madagascar lion craft is now complete. Enjoy your work of art for a little while and then enjoy it as a healthy snack. This is a fun and frugal way to enjoy the movie further as a family! Looking for more fun movie crafts? Check out our Mr. Peabody & Sherman Time Capsule!