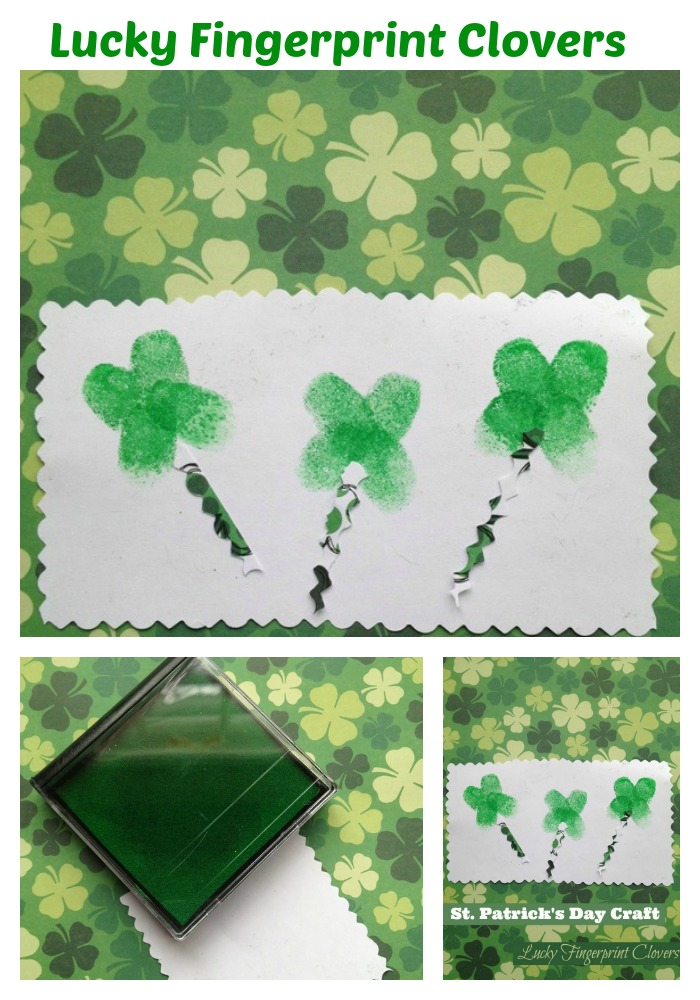 Children only stay little for so long, which is why it is important to document every step along the way. Even the St. Patrick's Day season is a great time to make memories with your child through crafts and creating. For the perfect St. Patrick's Day craft for kids, take a look below at how to make your own Lucky Fingerprint Clovers. This post contains affiliate links.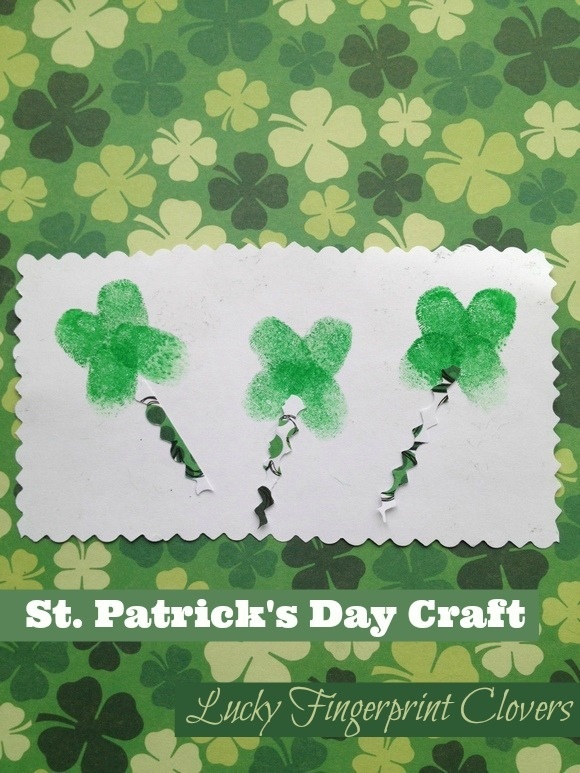 These clovers are a great way to get in the spirit of the season while preserving your little child's prints for years to come. Take a look at how to make this St. Patrick's Day craft for kids yourself. It is one you won't want to miss out on!
St. Patrick's Day Craft for Kids: Lucky Fingerprint Clovers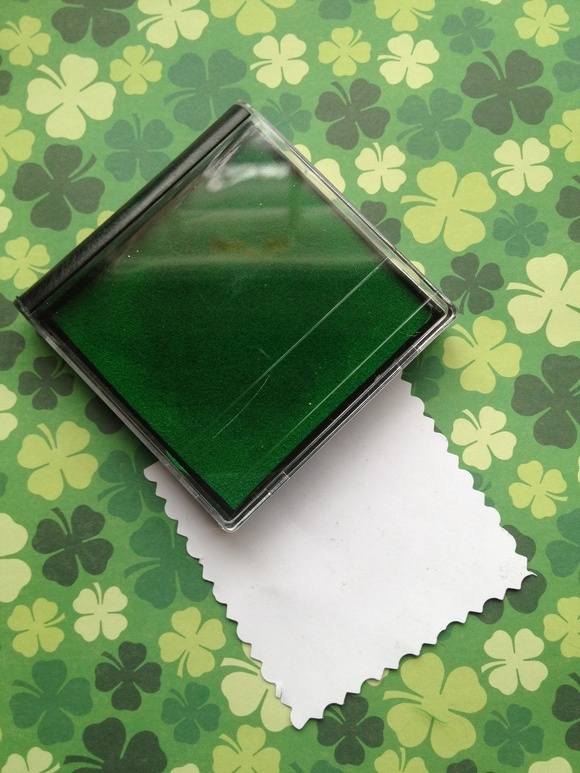 Supplies needed:
White craft paper
Green stamp/ink pad or green finger paint
Green scrap paper
Craft glue
We were able to find all of the supplies we needed at our local dollar store and craft store. A green ink pad is easier to use than finger paint, as kids can dip their finger directly in and you can worry about less mess. These pads can be found at your local dollar or discount store for just $1, making this a St. Patrick's Day craft that is just as frugal as it is fun.
Directions:
1. Begin by gently leading the child's hand to the ink pad. Have them press either a thumb or their pointer finger (whichever is easiest) into the pad. Press it firmly so that the ink has a chance to adhere well.
2. Guide their hand as they press the finger to the white craft paper. They will want to lift and press four times, each time making a leaf on the clover. If you notice the paint is fading, you may wish to re-dip their finger in between leaves.
3. Once they have the feel for the process, let them try making their own lucky fingerprint clovers. These clovers don't have to be perfect, just allow them to have fun making their prints.
4. When your prints are dry, snip out some pieces of green scrap paper. These will act as your stems. Glue the stems to the bottom of the prints.
Once your prints and stems are dry, you can display your Lucky Fingerprint Clovers. Place the prints in a frame, or just glue them to a piece of St. Patrick's Day themed scrapbook paper. Either way, they are a sweet way to capture time and create a craft you can look fondly on in the years to come.
Head to your local dollar store and grab the supplies you need to give this St. Patrick's Day craft for kids a try. It is one they are sure to enjoy and you will have some fun with it as well. Looking for another cute St. Patrick's Day craft for kids? Check out our Irish Bunting craft!
What do you think of this St. Patrick's Day craft for kids? How do you celebrate the holiday?