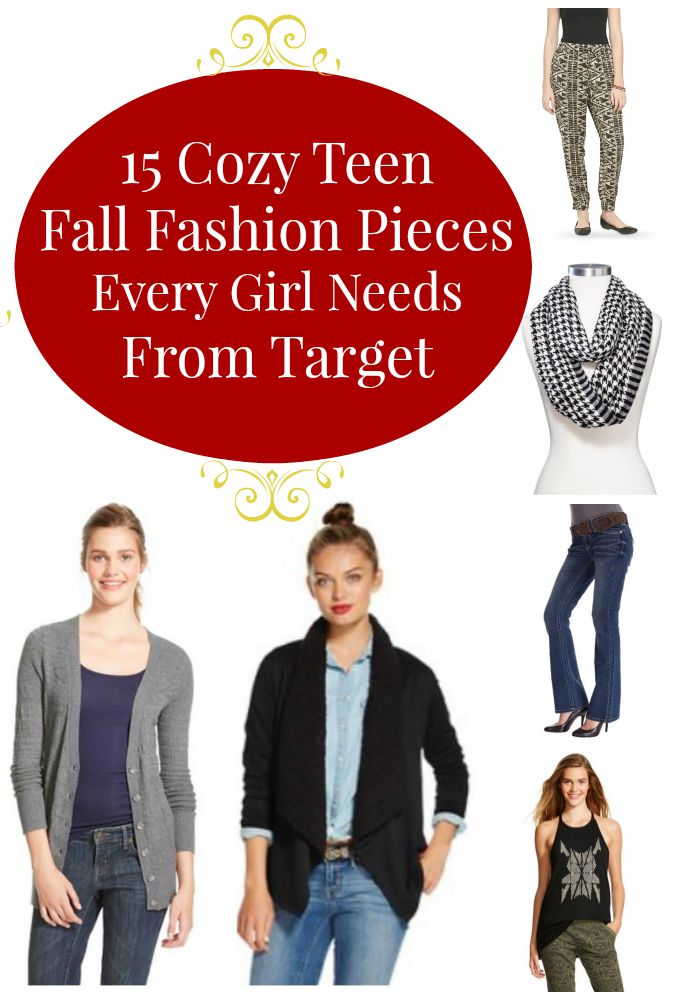 Have you felt a chill in the air yet? The other day I was headed home and ZOMG I already started seeing fall leaves on the ground. This cannot be happening, it's still summer and I'm still at the pool and then… I started feeling warm and cozy love.
This post contains affiliate links. Thanks for the support.
Okie, I give up. Bring on the boots, the jeans and the deliciously comfy layers. Fall is here baby.
Enter Target, one of my fav places to stock up on cute looks to remix.
Affiliate links included. Thanks for the support.
Pants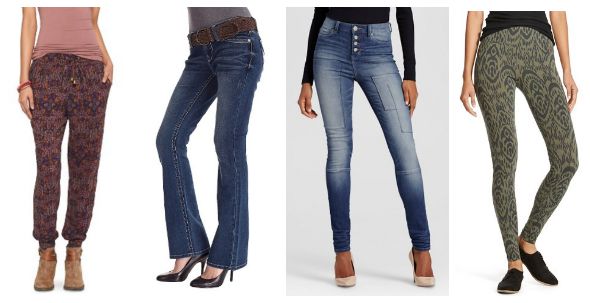 Mossimo Tapered Challis Pants — $17.24
Wallflower Bootcut Jeans — $24.74
Econ Dittos Jeans — $40.50
Mossimo Fashion Leggings — $12.00
The super skinny jean trend is starting to head out, and sleek bootcuts are on point for fall so grab a pair for your closet. I also absolutely loved all the printed shorts and leggings that were hot for summer. Bring those fab prints into your fall wardrobe with black and white or darker patterns for a striking look for fall.
Tops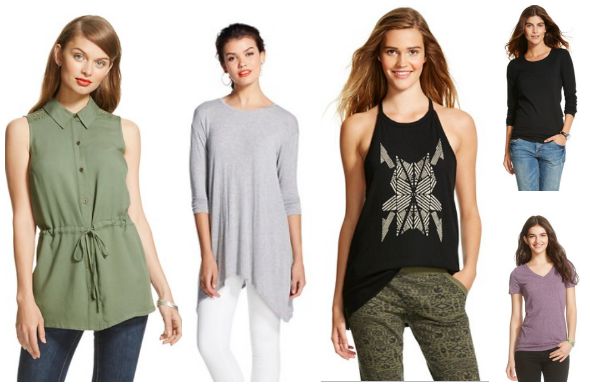 Xhilaration Button Front Vest — $17.24
Psst Boat Neck Tunic — $17.24
Graphic High Neck Tank — $9.74
Merona T-Shirt, Black — $9.00
Mossimo Short Sleeve V-Neck Tee — $6.75
The high neck tank is one of my favorite finds. It is flowly  yet with the high neck makes it a perfect fall layering piece. I <3 the graphic design on the front for a bit more interest. The tunic is a great piece to balance all some of the fun patterns in the leggings, but also layers into other outfits too. Of course you also need a few basic pieces like those tees so you can mix, match your layers for fall.
Layers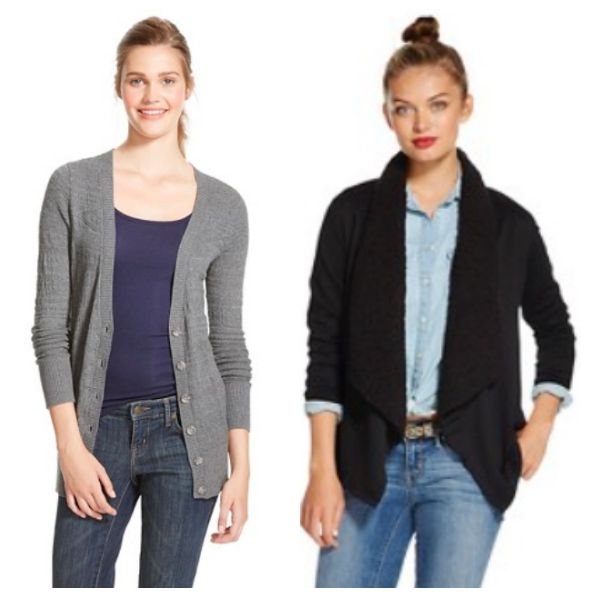 Jacquard Boyfriend Cardigan — $14.99
Self French Terry Open Cardigan — $17.24
Fall is chilly, but you do not always know when the breeze is coming. A fuzzy cardigan can balance edgier pieces and soften your look while you kick up the leaves. My fav is the boyfriend cardigan for a perfect silhouette with tall boots.
Footwear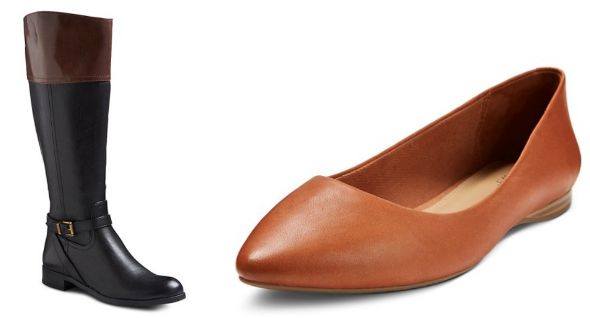 Estelle Riding Boots — $29.99
Sylvia Leather Flats — $29.99
So those of your smart girls who follow my post may recognize  those  two toned Estelle Riding boots from 20 Of THE Best Fall Boots (Under $35 Shipped!). I could not help but include them again when I put together this fall roundup as the combination of the brown and black means they go with everything! Grey, black, brown these boots will be your new bestie this fall.
Scarves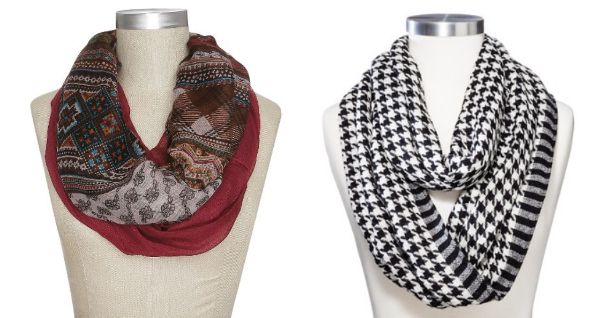 Plaid Two Layer Scarf — $11.24
Houndstooth Scarf — $17.99
The best is for last, check out these super cute scarves. My friend is in love with Houndstooth and always looks so chic. I had to include one in this mix and play off my girls style. The plaid scarf gives more of a playful indie look and I love how the red color pops. It reminds me of fall leaves, which we are about to see a lot of VERY soon!
Related: 20 Scarves That Are Beyond Adorable Fall Fashion (Under $20 & Free Shipping)
Not sure how to mix up one of these pieces? There are so many different ways use these pieces and make different looks. Make like you are at a FroYo shop and pick all your favorites!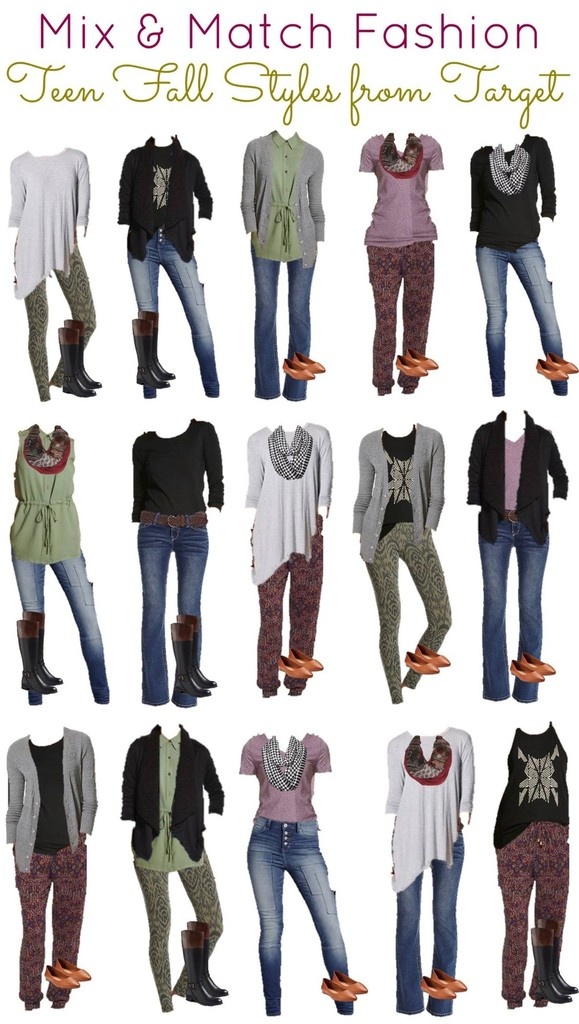 So lovelies, which of my teen fall fashion picks will you wear for fall? Which is your fav remixed outfit? Tell me in the comments!