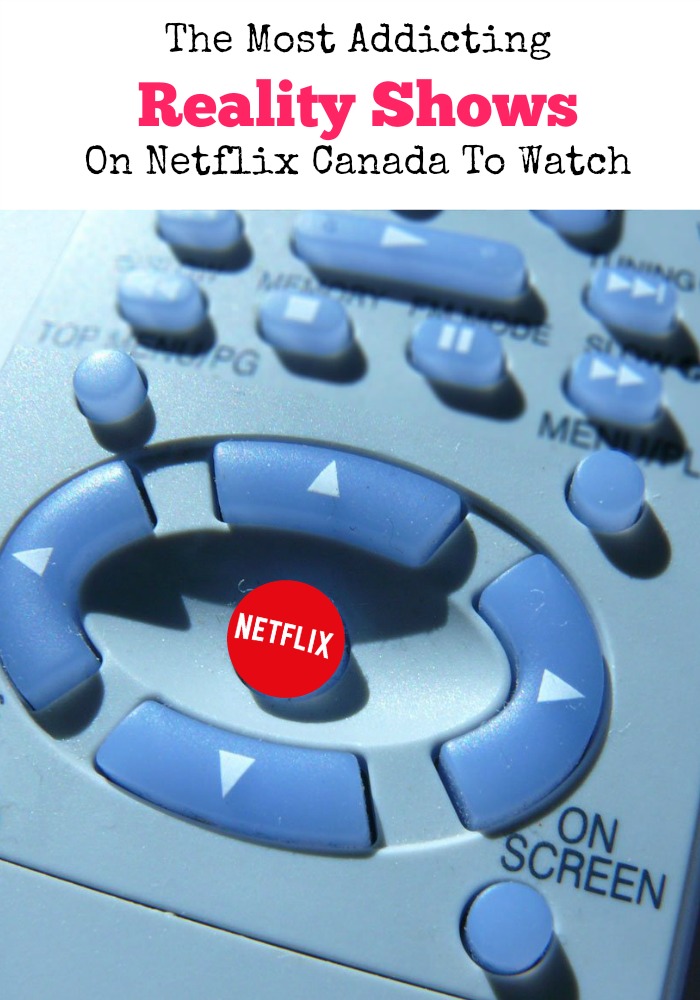 I have so many friends in Canada who only watch Netflix, and they were begging me to find them some good reality shows on Netflix Canada. Netflix Canada hasn't been around that long compared to in the US. We've seen Netflix up here in Canada since  fall 2010. As of 2015, the Huffington Post reported that over 40% of English-speaking homes surveyed had Netflix Canada, and were streaming daily. So if you are one of those many Netflix Canada users like my friends, you may want some suggestions on what to watch! Reality television shows are one of my go-to binge indulgences on Netflix. There is something about watching real-life situations. In the best moments, we have a little window into someone's world or at least a behind the scenes tour with no set script! Get ready to start up you stream, because here are some of the reality shows on Netflix Canada. For all of my loyal US readers, I've also included if the show is available on Netflix US also.
The Most Addicting Reality Shows On Netflix Canada
Dragon's Den
Dragon's Den made its debut in October of 2006. The show showcases aspiring entrepreneurs, who pitch their business ideas to a panel of five multi-millionaires. Currently, the panel includes Jim Treliving, co-owner of Mr. Lube and Boston Pizza; Michael Wekerle, founder of Difference Capital; Joe Mimran, fashion retailer; Manjit Minhas, CEO of Minhas Brewery and Michele Romanow, an internet entrepreneur. I have watched sooooo much Dragon's Den. There are so many crazy businesses on this show! You have to watch. Some of the people have such good plans, and the Dragons fight over those people! There are some super cool startups out of dorm rooms and people's homes! Other business ideas are just super crazy like the one which allows women to pee standing up? How about the guy who attaches a bar to a steering wheel in a car to keep from falling asleep. Maybe you shouldn't be driving if you are admitting to falling asleep at the wheel regularly… more than awkward. I love the ones who pretty much come into the den with a poster board from the dollar store, and their plan is drawn with a marker. Then they ask for a million dollars. Hahahahahaha
Crime Patrol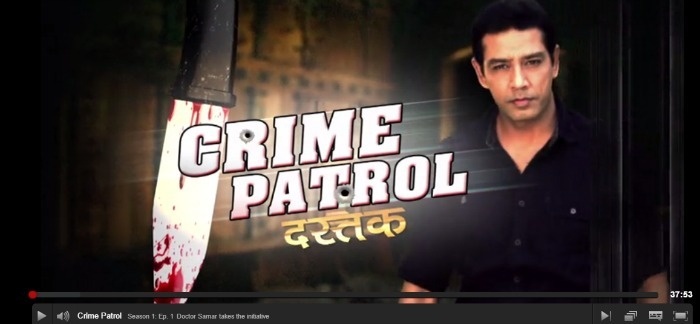 Image via Screenshot from Netflix
(Also on Netflix US) Crime Patrol premiered on May 9, 2003. The motto of the TV series is "Crime never pays" and features cameras that ride along with law enforcement to capture real-life crimes in India. Since the 2015 season, Crime Patrol not only showcases the real-life crimes but also features the episode's victims. Real stories can sometimes be more terrifying! I seriously started to watch this for five minutes because I hadn't actually watched the show. 30 minutes later I looked up and realized yup, I'm addicted! add it to your list!
Final 24
https://www.instagram.com/p/ylx150tSIN
Final 24 made its debut on April 16, 2006, and aired its final show on December 12, 2007. The show tells the story of famous celebrities from the late 20th century, detailing the last 24 hours of their life. The Final 24 season 1 featured celebrities like John Belushi and River Phoenix while its 2nd season showcased celebrities such as Anna Nicole Smith and Nicole Brown Simpson. The show is narrated by Dave McRae, a Canadian professional voice over actor. This show is terrifying. It's like watching a trainwreck, you simply can't look away. I bet Amy Winehouse will be featured at some point.
Chef's Table
(Also on Netflix US) Chef's Table premiered on April 26, 2015, and is a Netflix original series. Each season will showcase the lives of six of the most renowned chefs from around the world. Each episode of Chef's Table features one chef and takes a peek inside their life and culinary talents and passion. Season 1 of Chef's Table featured renowned chef Dan Barber, chef and co-owner of Blue Hill at Stone Barns in Pocantico Hills, NY and the Blue Hill in Manhattan, NY. You can also watch Ben Shewry, who is chef and co-owner of Attica Restaurant in Melbourne, Australia. Season 2 starts in May 2016, and will showcase chefs Alex Atala, chef, and owner of the D.O.M. Restaurant in Sao Paulo, Brazil. We can also peek in on Gaggan Anand chef and owner of the Gaggan Restaurant in Bangkok, Thailand. I'm not familiar with most of these chefs, but it is so much fun to peek in on fine-dining kitchens around the world! A girl can only watch chef Michael Smith (Chef At Home) cooking from his kitchen, or watch Chef Lynn Crawford (Pitch'n In) running after goats so many times on Food Network.
So which of these reality shows on Netflix Canada would you watch? I'm pretty excited about Crime Patrol. Once I started watching it, I really couldn't stop watching! Tell me what ou watch on Netflix Canada in down below!