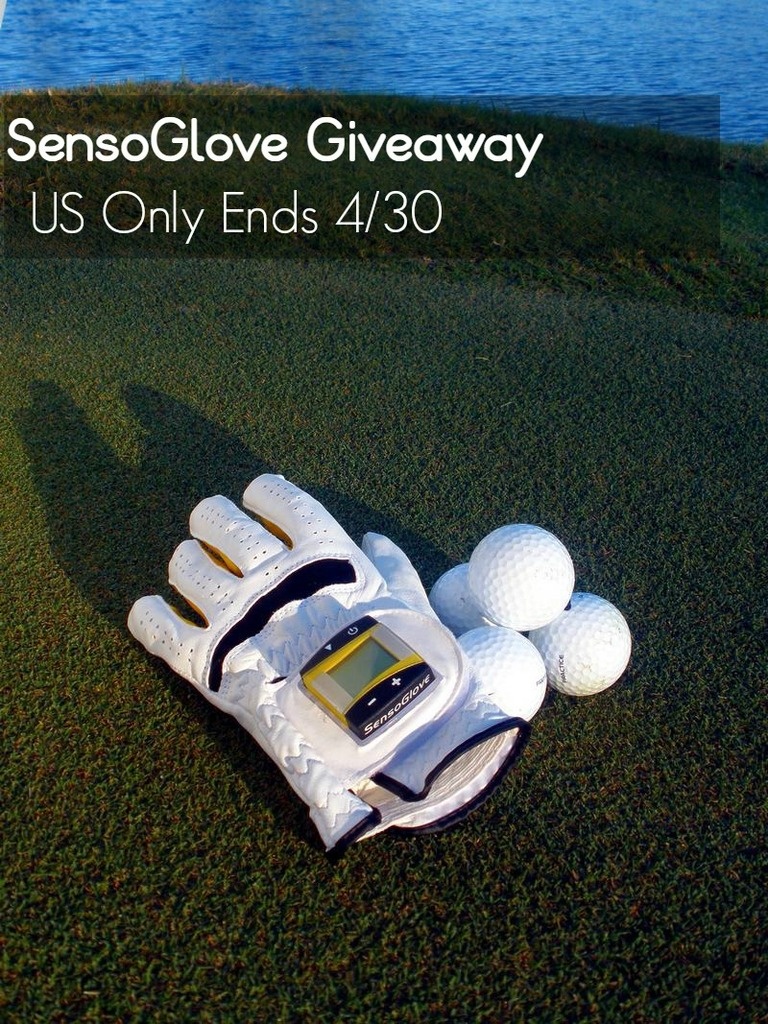 Father's Day may seem far away, but we're getting a jump start on it not by offering you a chance to win the perfect gift for your golf-loving dad! The SesnoGlove is a patented wearable technology with sensors throughout the glove. That means dad doesn't need a special app or anything else to make it work! It's such a unique gift, don't you think?
More about the SensoGlove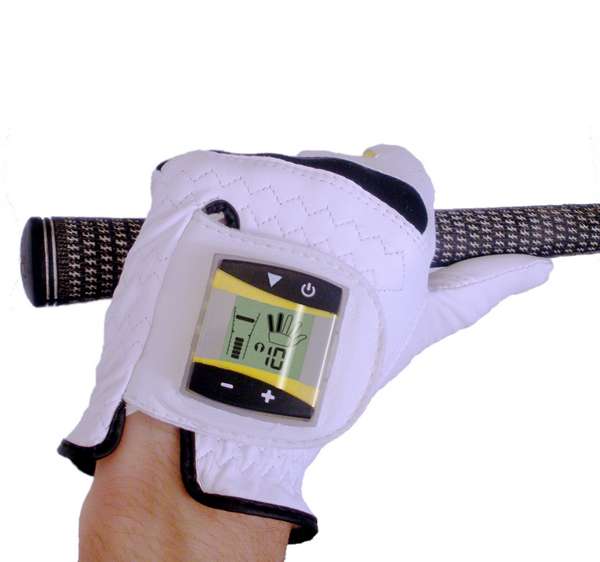 I'll be honest, I don't know a whole lot about golf, so I'm going to let the makers of SensoGlove tell you a bit more about it. The following info comes from the press release.
"Working as a personal golf trainer, the patented SensoGlove warns you if you exceed your target level of grip pressure and even shows you which fingers are gripping too tightly, so you can adjust your grip accordingly.  SensoGlove features an "Automatic Sensitivity Selection" Button to provide automatic, accurate pressure readings for a consistently smooth and powerful golf swing providing greater distances and lower scores.
SensoGlove is easy to use and doesn't require an app or smartphone, so you don't have to worry that dad will get frustrated and give up with confusing technology or that he will lose his smartphone in the golf course.
Developed based on feedback from international PGA professionals, SensoGlove is the perfect Father's Day gift for golf lovers of all levels, from beginners to advanced.  Made of thehighest quality cabretta leather, SensoGlove trains golfers to avoid bad habits and injury.  All golfers can quickly learn how to hold the club, improving every part of their game, from backswing, downswing, impact, follow-through, to driving, putting, and chipping.
Right & Left Hand Gloves Available for Men and Women
The new advanced version of SensoGlove is available immediately at www.sensoglove.com and through distributors, sales partners, and golf schools around the world.  SensoGlove is available for men and women in right or left hand configurations, sizes small to x-large, priced at 20% off for $71.20 until June 21, 2015 (normally $89), with replacement gloves available for $22.48.  Made of cabretta leather, the built-in digital monitor can be removed to use SensoGlove as a regular golf glove.  For more information, please visit www.sensoglove.com."
Wow! Sounds to me like this glove will really help improve your swing! Ready for a chance to win it! Read on for details!
Giveaway details
You know the drill: enter below for your chance to win. This week's giveaway is open to US only. It ends on April 30th, which means it will arrive in PLENTY of time for Father's Day.  Of course, you can also give it to moms who golf, too!
SensoGlove