Netflix is the perfect companion for passing cozy nights and watching together love movies. With their huge variety of shows and movies – from heart-pounding crime dramas to enlightening documentaries – there's something for everyone! If you prefer romantic Netflix shows, then you have a pretty wide selection. Rewatch Emily in Paris and enjoy her adventures among the cobblestone streets of France or binge-watch Virgin River for some swooning romance scenes! But there are plenty more romantic series on offer; check out our recommendations to make sure your date night is even better than spending it with a box set of chocolate.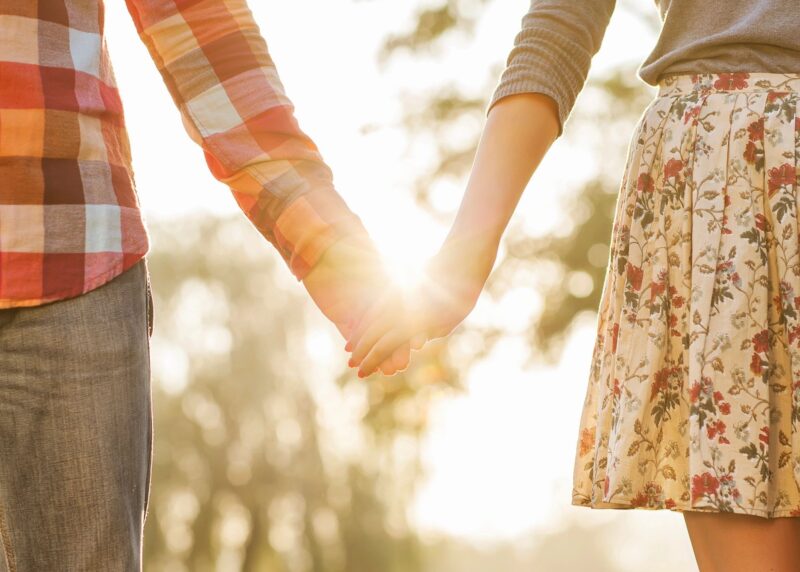 #1 Emily in Paris
There is no wrong time to get lost in Emily's Parisian love triangle between her two incredible suitors. Whether it's Alfie or Gabriel, you won't be disappointed with this delightful romantic-comedy series! Dive into season three for a taste of its complex plot before tuning into the fourth one – which promises even wilder twists and turns in store for our lovable lead character, Emily.
#2 Virgin River
Let us savor the Virgin River's most romantic season yet! After months of waiting, we can take a trip down memory lane and revisit Mel & Jack's whirlwind romance. From engagement to expecting parents – there is still much for this beloved couple (and all other pairs) in the quaint town of Virgin River to look forward to. Although Season 5 may be far from our reach at this point – it won't stop us from cherishing past love stories along with new ones blooming today.
#3 The Crown
Spanning decades of the 20th century, The Crown is an award-winning drama that charts the remarkable life story of Queen Elizabeth II. With Olivia Colman's mesmerizing performance as its highlight, viewers explore a stunning array of royal intrigues and romances from personal to political – all intricately woven together with amazing costume design – making for gripping viewing in this must-see series!
You may have noticed that some series are not available on Netflix even though they have them in their library. This is due to regional restrictions at the request of copyright holders. But this is not a verdict, because, with a VPN for Netflix, you can watch any movie, no matter where you are. With a good VPN for TV, you can quickly change your location and start watching a movie. What's more, services like VeePN ensure that you surf the web securely, eliminating the risk of DDoS attacks and data interception. You'd be surprised how many areas a VPN can help you with.
#4 Perfect Match
Perfect Match is here! Get ready for some serious drama as your favorite reality stars from across multiple hit shows compete in an ultimate dating competition series. Tune into this riveting show and find out who will finally get their perfect match – And better yet…who won't?
#5 Call the Midwife
Call the Midwife is an enchanting period drama, bringing to life characters and stories from a 1950s East London nursing convent. It follows a newly qualified midwife on her journey through this vibrant world full of heart-warming beauty, clever wit, and groundbreaking events – all awards-worthy qualities that have made 8 spectacular series so far. Guaranteed to keep you enthralled until Spring!
#6 Ginny & Georgia
If you're looking for a new show to binge-watch in a romantic setting, Ginny & Georgia is the perfect pick! With half a billion minutes viewed since its release at the start of 2021, it has quickly become one of Netflix's top ten all-time shows. Follow along with the mother and daughter duo on their wild adventures as they tackle life in 20 heartwarming episodes now streaming – don't miss out!
#7 Poldark
Set against the backdrop of 18th-century Cornwall, Poldark tells a captivating tale. Led by Aiden Turner's dynamic portrayal as brave Captain Ross Poldark, viewers will be swept up in his tumultuous journey from war veteran to successful businessman and leader of men – exploring themes such as emotions like love and loss along the way. Nominated for a BAFTA due to its sweeping score that adds depth to each momentous scene, this show is surely not one you'll forget soon!
#8 13 Reasons Why
Follow Clay Jensen (Dylan Minnette) and his high school friend, Hannah Baker (Katherine Langford), a mysterious story in 13 Reasons Why – a drama mystery television series that premiered on March 31st, 2017. Based on Jay Asher's 2007 book of the same name, this show delves into why Hannah took her own life by piecing together her heartbreakingly honest set of cassette tapes before she left us.
#9 A Series of Unfortunate Events
Join the Baudelaire orphans in a thrilling and hilarious adventure of wits against their wicked relative, Count Olaf. Based on Lemony Snicket's popular novel series, A Series of Unfortunate Events follows Violet (Malina Weissman), Klaus (Louis Hynes), and Sunny (Presley Smith) as they attempt to remain together despite the malicious plots devised by evil-doer Count Olaf.
#10 Dear White People
The hit television series, Dear White People, tells the story of a group of African-American students navigating their way through Winchester University – an environment where white privilege reigns supreme. Led by Logan Browning as Samantha White and supported by stellar performances from Brandon Bell as Troy Fairbanks, Antoinette Robertson as Coco Conners, and DeRon Horton in his role as Lionel Higgins, this laugh-out-loud satire puts a spotlight on systemic social injustice while keeping viewers entertained.
Conclusion
Get lost in a world of love, laughter, and emotional lessons with this rom-com on Netflix! From heartwarming to tearjerking stories filled with hope for a brighter future, sit back and relax while you learn important relationship values like understanding & communication. So put aside reality for now – it's time to escape into an afternoon full of memorable romantic moments!