Do you have a creative-minded teen at home who isn't always into the typical teen activities and may sometimes find themselves feeling bored? If so, it may be time to reach back to those parenting tactics you used when they were young to entertain them, and in this case, that's crafting. Crafting for teens can be a really enjoyable hobby for them as it acts as a creative outlet, is great for their imagination, teaches them a variety of skills and allows them to make beautiful and even useful items.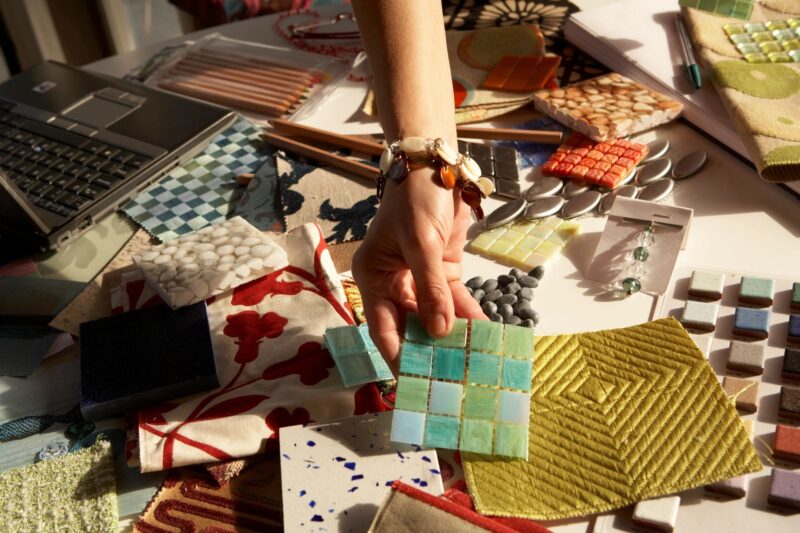 With that said, craft ideas for teens need to be elevated and more complex to challenge them and keep their attention. Here's a look at four great DIY craft ideas for teens.
Introduce Them to the Art of Sewing
If your teen has ever shown interest in sewing or creating their clothing designs, now could be the perfect time to invest in a sewing machine for them. They can start to learn all the basics so that they can move on to creating their patterns and projects. And it's not just clothing, since they can also sew bags/purses, curtains, pillow covers, face masks and so forth. A sewing machine opens the door to all kinds of potential.
A great companion gift with the sewing machine is a book that discusses the basics of sewing and acts as an introduction.
Jewelry Making – Filled with Unique Possibilities
Jewelry making can be another fabulous activity for teens to engage in and can be much more approachable than learning to sew. What may just start as a fun pastime making necklaces and bracelets can grow and, before you know it, they will be creating their own line of jewelry. For young teenagers, selling it could also be a way to make a little extra money if they don't yet have a part-time job.
Candle Making – Surprisingly Easy and Relaxing
Is your teen the type that enjoys the beauty of candles and the relaxing kind of atmosphere that they can create? Instead of buying pre-made candles, they can make their own. It's a pretty easy process that allows for complete customization. The basic steps are always the same, but they can be creative in terms of what items and fragrance oils they add. This gives them a chance to focus on their favorite scents and colors.
You can typically find deals and coupons on all your arts and crafts needs by doing a little online searching, which means you can afford to stock up on a variety of cool items for their candle making projects.
Painting – Open the Door to Creativity
However, maybe your teen isn't the type that likes to follow the rules when it comes to crafting. Perhaps they don't like the idea of following specific steps or a pattern. If that's the case, they need a creative outlet that allows for complete freedom, and painting can be just that. There are no rights or wrongs when painting, as anything you do will be considered art. This can be very freeing and also take some of the stress out of having to do a project 'just right'.
Another great thing about painting is that they can try different kinds of paints which include acrylic, pastels and watercolor. They will all give a different look and each one has pros and cons. They may want to try them all.
When you think about all the things your teen could be doing, the fact that they show interest in being crafty and creative is something that should be celebrated and encouraged.