Are you looking for some insightful tips on creating engaging videos for social media? Or maybe you like making home videos and wish to make them look professional? That's a commendable ambition, as video editing is a great skill. No matter who you are – an aspiring filmmaker, a vlogger, or simply someone eager to know more about visual storytelling, this post is your ultimate guide to mastering the art of video editing.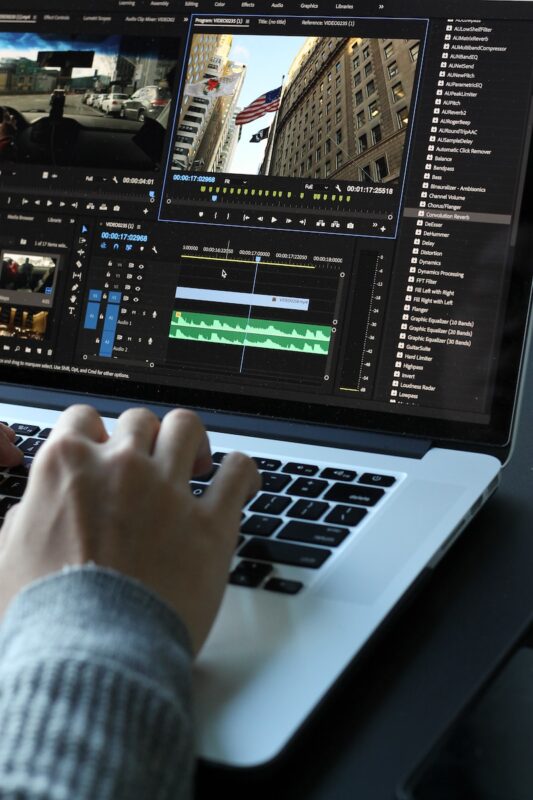 It goes without saying that video editing is a must-have skill, no matter what you do. Even if you have a small online store, you must make short and catchy videos to engage your audience. This is where you can hire a professional and pay for this service or do this yourself, which is surely cheaper. So, in this comprehensive post, we'll dive deeper into this theme and review some tips that might help you enhance your video editing skills. So, get comfortable and check it out!
Getting Started with Video Editing
First, you must choose the right editing software that suits your needs and budget. Beyond this, a lot depends on whether you want to add songs and voiceovers in video or maybe you are looking for other effects. The thing is that the market is overloaded with a massive collection of video editing tools, so you need to choose the one that suits your needs. Some of them are free, while others require a subscription. So, you must evaluate your needs and define the best tool for you!
Familiarize yourself with the software's interface and learn how to effectively import and organize your footage. Explore the basic editing tools such as trimming, cutting, and arranging clips on the timeline. Understand video formats and settings to optimize your output.
The key to mastering video editing lies in practice and experimentation. You can't become a pro if you don't practice. So, start with simple projects and gradually explore more advanced techniques like transitions, effects, and color correction. At a glance, it seems challenging, but gradually, you'll undoubtedly achieve much better results!
Essential Techniques and Tools
Now that you've dipped your toes into video editing, let's run over the essential techniques and tools to elevate your editing skills and make your videos stand out. Learn about transitions and how to connect your clips for a smooth visual flow seamlessly. Experiment with effects to add flair and style to your videos. Dive into color correction and grading to enhance the mood and aesthetics of your footage. As you gain confidence, don't be afraid to push your boundaries and explore advanced techniques like multi-camera editing and keyframing. The more you practice and experiment, the faster you'll become a professional in this area!
Learning Resources and Further Development
And final recommendation – be proactive and keep track of the latest trends in this niche. Online tutorials, courses, and platforms can provide structured guidance and help you expand your knowledge. Currently, many professional video editors share their tips online, so follow their accounts on YouTube or Instagram. Engage with communities and forums to connect with fellow editors and gain insights from experienced professionals.
Remember, video editing is a constantly evolving field. So, stay updated with the latest trends, techniques, and software updates to keep your skills sharp. Most importantly, never stop learning and experimenting. Your dedication and passion for video editing will propel you toward new heights of creativity and storytelling.
All these tips will undoubtedly help you master your video editing skills and become a pro in this area. Follow our recommendations, keep track of the latest trends in this area, and practice, as much as you can. Even if your first videos won't be as good as you want them to be, this doesn't mean you have to stop. Learn as much as you can, and practice. Gradually, the results will be much better!