Can you believe it's already summer? The sun is shining, the birds are chirping, and the days are long and lazy. It's a time for relaxation, fun, and making memories with your kids.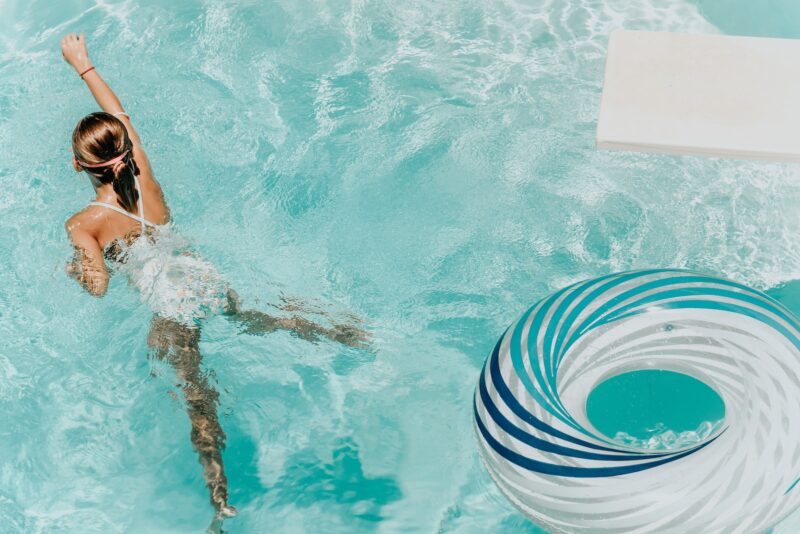 But let's be honest — summer can also feel like it's gone in a flash! One minute you're lounging by the pool, and the next, you're shopping for back-to-school supplies. That's why it's so important to be intentional about making kid-friendly memories.
How can you make sure you and your kids have a special summer? Here are some tips for having fun and capturing the moment along the way.
A Backyard Campout
A backyard campout can be a great compromise over camping in public places with the added pressure of travel and packing!
In your very own backyard, you can still put up the tent, get out the sleeping bags, and roast marshmallows over a campfire. But you don't have to travel, and anything you need will likely be inside the house.
Have your kids help with setting up the tent and sleeping bags if they're old enough. Then, play some fun outdoor games, followed by a hearty foil-pack dinner cooked on the fire. End the night with s'mores and spooky stories before falling asleep under the stars. Take plenty of pictures and even videos to capture the moment!
A Day Trip
Road trips take a lot of planning, but a shorter day trip can be easier and just as fun. Of course, you'll still need to prepare. First, map out your route, keeping in mind your family's bathroom and snack needs.
Pack a first-aid kit in case there's a scrape or a fall, and ensure you have high-quality car insurance with emergency road service for unexpected problems. If you aren't sure you have the right coverage, check with a high-quality provider — for example, many Freeway Insurance reviews rate the company highly for helping everyone find affordable coverage, even without a perfect driving record.
Your day trip can be to a nearby museum, historical site, or national park. Whatever your family enjoys, there's definitely something fun within a day's drive!
Cook Together
Cooking together as a family is a fantastic way to create some lasting memories. Not only are you spending time together, but your kids are learning important skills they'll use throughout their lives. And what better time to get creative in the kitchen than during the summer when fresh vegetables and fruits are abundant?
You can start the day at a local farmer's market to pick out delicious, fresh produce. Let your kids help you pick out the very best options. Then, head home for a healthy lunch or supper everyone will love.
The options are endless, from make-your-own pizzas to a traditional meat and vegetable meal. Either way, your kids will love learning about food and enjoying it together!
Have a Great Summer!
Make this summer count by intentionally making memories with your kids. From backyard camping to cooking, you're sure to have a very memorable time.