Who doesn't love treating themselves to a new outfit now and then? It's great to be able to try new styles and show off your personality!
But it's easy to spend a lot of money on clothes, many of which won't last beyond a season. Something you'll learn as you get older is that buying high-quality clothing is worth it, giving you items that will last and last. And if you care about the environment, then holding onto your clothes a little longer is one of the easiest things you can do to be a little more sustainable.
So which clothes are worth spending money on and which aren't? Check out our top 5s for your hot and not list to help you the next time you go shopping.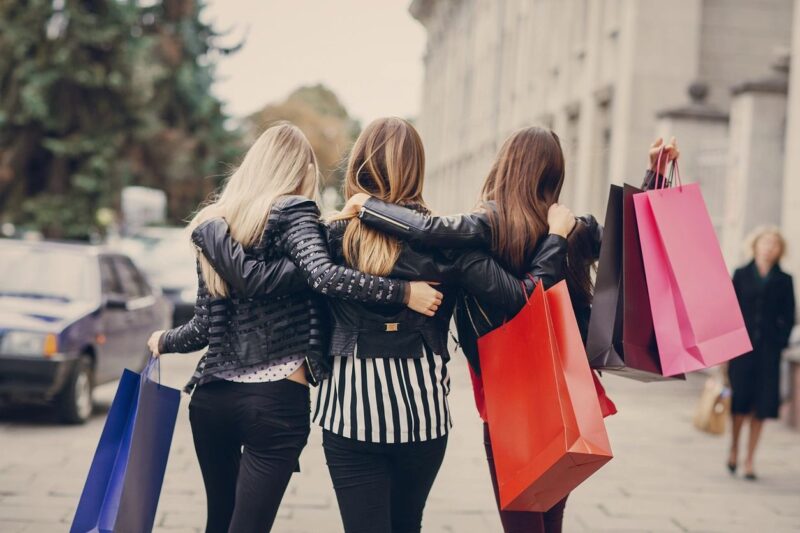 5 must-have items
1. Good quality jeans
Never underestimate the difference a pair of good quality jeans makes. Good jeans should last a long time, and denim experts like Levi always have great tips for keeping your jeans looking their best.
When you buy cheap jeans, the quality can fade quickly, making them easy to tear and look worn. Find jeans in a style that flatters your shape and are comfortable, they'll be worth the extra money you spent for the length of time they'll last you.
2. Smart pants
Smart pants are an essential, even if you think you don't need them right now! A pair of pants that have a great fit and are made from a higher quality fabric will be perfect for college interviews, family occasions and even work. They can also make a great impression on a date so don't underestimate them!
3. A leather jacket
Everyone needs a leather jacket in their wardrobe. It's the perfect gift to ask for at Christmas or your birthday, or you could save to buy your own. Look for quality women's or men's leather jackets in a timeless style you can wear again and again. A leather jacket will age well, and will always have that expensive quality.
4. A stylish coat
The right outerwear can make a big difference to your outfit. Having outerwear that looks tailored and is made from a quality material like wool, is something that is worth investing in. Coats that are made from polyester and other synthetic fabrics may not last very long, meaning you'll have to buy a new one each season.
5. Knitwear
We all love our sweaters, and you'll notice a big difference if you buy a sweater that's been made to last. Wool and cashmere make beautiful, soft sweaters, and they will wear and wash well. Take a look at some knitwear care tips to help you prolong the life of all of your favorites.
5 items where you can save your money
1. Basic t-shirts
Spending a lot of money on basics like t-shirts can be a waste of your money. While you might want to spend a lot on a designer tee, the odds are that it won't be much different from the items you can buy from more affordable brands. Look for high-quality basics from places like H&M which use sustainable, long-lasting fabrics at more affordable prices.
2. Sportswear
Sportswear is another area you don't want to splurge. Sports clothes lose their shape quickly, especially after multiple wears. Choose sports clothes that are flattering, comfortable and wash well. Once you start to notice signs of wear, it's time to get rid of them. A luxury sportswear item might look great, but most of the time they're not the most practical for your fitness activities.
3. Evening clothes
Guys and girls like to get dressed up at night, but a lot of evening styles are trend-led, which means you won't wear them a lot before you get bored with them. Instead of buying something new each time there's a party or a night out, why not try thrift shopping instead? You'll save money and you'll be helping the environment by reusing something that someone else no longer wants.
Thrift shopping is even easier online, helping you find exactly what you're looking for. Take a look at some of the best online thrift stores to help you find some bargains.
4. Casual shoes
Sneakers and other casual shoes have the potential to cost a lot, especially if you're into your labels. But shoes get worn a lot, and you'll kick yourself if you spend hundreds of dollars on them, only to never wear them again. Stick to your mainstream brands for your casual footwear, your bank balance will thank you for it.
If you have a desire to buy designer clothing, something that ends up on many teen fashion wish lists, stick to some accessories or leather goods like belts and handbags instead.
5. 'On trend' items
When you're a teen, fashion is hard. How should you dress? What's in this week? But the truth is, fashion is individual to everyone. Trends come and go, and what you don't want is a closet full of items you wore once because they had the latest pattern or were an on-trend style, that has dates pretty quickly. Building a capsule wardrobe, even as a teen, is a great way to learn to style yourself and always look your best, even if you're not necessarily buying into the latest trends.
If there is something on-trend you really have to have, think about thrift shopping or buying the item from a more sustainable retailer.
Buying clothes is a lot of fun, but there's a lot to learn about buying the best stuff for your budget. Knowing what is and isn't worth buying will help you make better decisions about your clothes, and it will help you get more money from your allowance or job earnings in the long run. Which items would make the top of your wishlist, and which ones will you forget?