If you have just graduated from high school and can't wait to jump-start your career, it must be super exciting and terrifying at the same time. There is no secret that recent graduates often face a variety of challenges during their job search. Lacking work experience and higher education, you can face these challenges too. But this doesn't mean that you should give up.
Finding a good vacancy being a high school graduate can be hard, but not impossible. You just need to know where to look for the options and how to apply. In this article, we will tell you about the six fastest ways to discover available vacancies to help you get on the right track.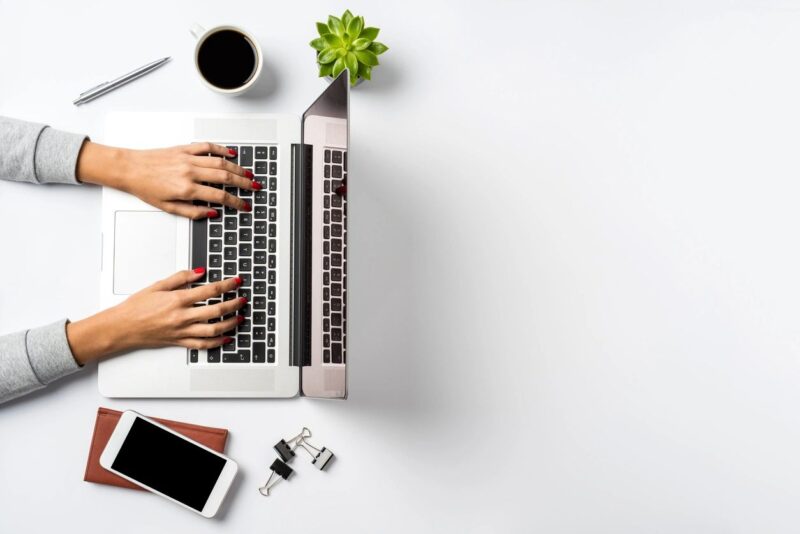 Get Help With Your Resume
If you are fresh out of high school, the chances are that your work history is still pretty empty at this point. This fact can make it much harder for you to create a solid bot-beating resume and land a job. But there is an easy way to do this.
To get employed fast, you need to craft a winning resume. And the best way is to rely on the top professional resume editing services that will help you make the right impression on recruiters even if you have no experience. Then, you can use your killer resume to drive attention to your job application on social media and job search websites. This way, you should be able to get more interviews.
Browse Through Job Search Sites
In today's digital world, the Internet is for sure the fastest and easiest way to find any career resources, including available vacancies and paper writing help. So, if you want to discover your options quickly, start by checking out trusted job search sites. On such sites, you can discover thousands of offers in all industries and various locations. So, be sure to leverage them to your benefit.
There is also one more benefit of using such sites – they often feature helpful blogs. On such blogs, you can find tips on what high-paying job to choose, how to organize a resume, how to ace an interview, etc. Reading such blogs can help you prepare for your future job.
Get on LinkedIn
Checking out different job search sites is probably the most obvious way to discover available locations. But this method can be called a little old-fashioned because social media platforms rule the world today. So, we highly recommend taking your job search to social media, in particular, LinkedIn.
In case you have never used it before, LinkedIn is a large professional social network that brings together specialists, recruiters, hiring managers, and employers from all industries in one place. With the help of this network, high school graduates can discover suitable vacancies in literally no time. So, this is one more method you should try.
Ask Around
When it comes to looking for a job as a high school graduate, one of the easiest and fastest ways to discover the available options is to ask around. Networking has always been one of the most powerful tools that can be used for numerous purposes. With the help of your connections, you can solve nearly any problem.
In case you are not sure whom and where to ask, start with your family and friends. Ask them if any of their employers or someone they know would be willing to employ you. Apart from this, it is also a good idea to connect with your school's alumni. These are the people who were in the same situation as you. Thus, they could give you some valuable advice.
Visit Relevant Events
Speaking of the power of networking, we can't avoid mentioning another easy way to discover interesting career opportunities – visiting various professional events. Workshops, conferences, and similar events always gather lots of people who can become helpful connections for you. So, once again, use such gatherings and network like it's your job.
Go out and visit events that are relevant to your industry or interests. Meet new people and communicate. Hopefully, your newly-acquired connections will help you land a job even if you can boast only your high-school experiences.
Visit a Job Fair
Lastly, one more way to discover plenty of career opportunities quickly and easily is to visit a job fair. Typically, such events bring together dozens of companies in one place. Companies' representatives are telling potential employees more about their businesses and answering all questions.
How can you benefit from visiting such events? First and foremost, you will see how many opportunities there are. But, most importantly, you will get a unique chance to learn more about companies that interest you from people who work there.
You will be able to communicate with potential employees and coworkers, learn more about each company's vision, etc. And, of course, you will have a chance to make a good, lasting impression and, hopefully, get an interview invitation.
The Bottom Line
Landing a job being fresh out of high school can be tough. But discovering the options that are out there for you is no less tough, especially when you have no idea where to begin your search.
Use the tips from this article to gain confidence and find the right career opportunities quickly and easily. Good luck!