Your birthday is always one of the most fun days of the year! It's your day to celebrate you and do all your favorite things.
Even if you're celebrating at home this year, your birthday can still be epic! With a few tips, you can create a memorable birthday, no matter where you're celebrating, who you're with, or what your budget is.
You deserve a special birthday—here are some ideas to make it a memorable one!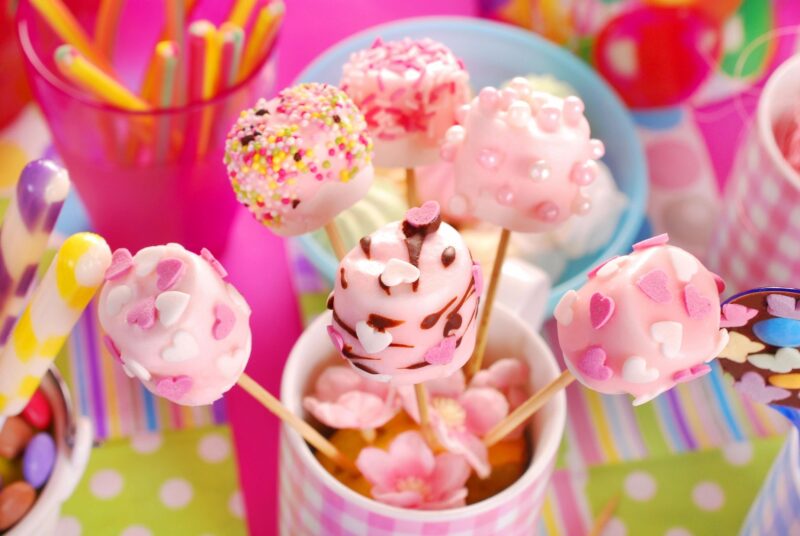 Zhuzh Up Your Room
A fun way to celebrate is by decorating your room. Your birthday doesn't have to be a one-day-only event. You can leave your decorations up for the whole week and enjoy them over and over again.
Get some streamers, blow up some balloons, and make a banner! Take out the chalk markers and decorate your mirrors and windows! Grab your instant film camera and snap some pictures in front of your decorations.
Even if you can't be with your friends and family, video chat with them and show off your birthday decor!
Treat Yo' Self to Flowers
You don't need to wait for anyone to bring you flowers—get a bouquet for yourself in florists like Flower Chix NW! Flowers are always a great way to brighten your mood.
The best part is you know your favorite flowers, so you can get exactly what you want! Mix and match a large bouquet with fun colors. You can even make a few mini bouquets and place them around the house to brighten up all the rooms for your day.
If you have a green thumb, plant some of your favorite flowers outside or in a window box so you can see them all season.
Cheese It Up in a Photo Booth
It's always fun to take silly pictures! You can create a photo booth at home and have fun with your family or a close friend.
Make a backdrop by hanging a cute blanket, some fun patterned fabric, or even wrapping paper! Don't forget your props—books, balloons, costumes. The sky is the limit!
Use an instant camera to snap the pictures. Enlist family to help with the photography, or just switch your instax to selfie mode.
If you can't be with your friends, try hosting a virtual photo booth. Send boxes to your friends with props, a foil curtain or a colorful table cloth, and a string of your favorite instax prints together so they can decorate. Host a virtual meetup where you can all take pictures and celebrate!
Dance the Night Away
What is a party without music and dancing? Video chat with your friends, put on a fun playlist, and dance! You can even grab your parents and your siblings and just have fun!
Or if you want some solo time, turn on your favorite music in your room and dance by yourself! (That's when the best dancing happens, anyway.) Dance in the mirror in your socks and pjs and let your inner dancer go crazy!
Have fun and let loose. Take pictures, post them, and see all the Happy Birthday comments roll in!
Host a Classy Backyard Picnic
You can distance outside and still have a mini birthday bash with a backyard picnic! Order your favorite takeout, or cook your favorite treats with your fam! Set out a cooler for grab-and-go drinks, turn on some music, and live it up!
Don't forget the decorations—put up some string lighting and tiki torches. You can even create a backyard movie night with a projector—just hang a sheet up for your movie screen. Bring out comfy pillows and blankets, pop some popcorn, and watch your favorite film.
Grab your instant camera and take pictures of all the memories you create—you'll be able to look back and enjoy the memories, and you can share the experience later with those who couldn't be there!
Wind Down with an At-Home Spa Treatment
After all the birthday excitement, take some time to wind down and recenter with a spa night! Put on a face mask, turn on some calming music, and light some candles. Soak your feet or take a nice long bubble bath.
If your besties can't be with you, turn it into a virtual shared experience. Video chat while you paint your nails and your toes. Take pictures with cucumbers on your eyes and avocado face masks and laugh about how goofy you look.
You can even take before and after glow-up pictures. Spa night is the best way to relax and have a great night.
Capture All the Little Moments
Don't let your special birthday celebration pass you by—capture the memories by taking pictures!
Grab an instax instant camera (and a friend) and take pictures of you practicing your favorite sport or working on your favorite hobby. Order in some food and take a picture of the whole spread.
Try baking your own cake and take photos of the whole thing. You can take your prints and make a collage to remember your special day!
Celebrate You
The best part about your birthday is that it's your day to celebrate! No matter what you're into, you can create a special birthday for yourself, even if you're stuck at home.
Do the things that you love, eat the things that you want, and capture memories every step of the way. But most of all, have fun. After all, your birthday only comes once a year!
This article was written by the INSTAX Brand Team. The INSTAX team is dedicated to helping people experience life more fully with their instant cameras. INSTAX wants to give individuals a tool to create, express, and share their memories. Learn more about INSTAX cameras, printers, and film here.