Let's get ready for Easter with some fun and frugal crafting! Try this new spin on egg decorating when you make these Easter Egg Bunnies, the perfect craft for kids. Using just a few simple supplies, you can make the cutest Easter Bunnies from a basic carton of eggs.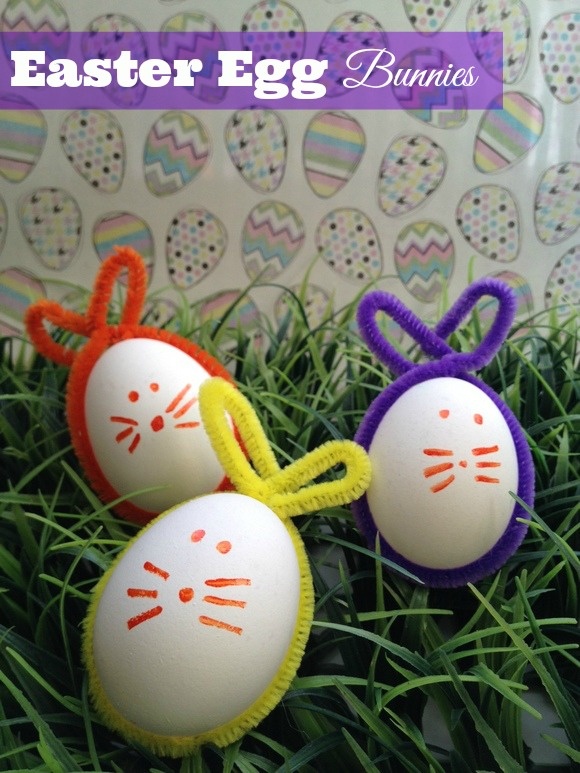 This is a fun way to decorate your Easter eggs that is frugal, mess free, and does not require any dyes or paint. Take a look at how you can get started and make your very own. When you're done making them, check out our ideas for a fun Easter Egg Hunt!
Easter Egg-citement: Easter Egg Bunnies Craft for Kids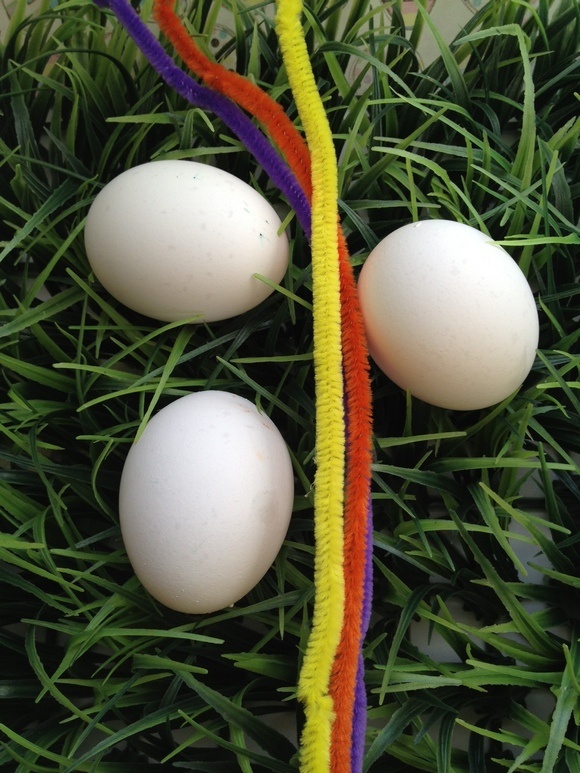 Supplies needed: (affiliate links included)
Hard boiled eggs
Marker
Scissors
Basket for display
We were able to find all of these supplies at our local grocery store and dollar store. Total cost to do a dozen eggs was only around $2 for the cost of eggs and pipe cleaners. Now that is a wonderful value.
Directions:
1. Begin by cutting about 3 inches off of each pipe cleaner. Set the spare piece aside.
2. Wrap the longer section of pipe cleaner around the egg. Wrap it so it ties at the top of the egg. Twist to secure.
3. Use the spare portion of pipe cleaner to create ears on your egg. Bend the pipe cleaner into the shape of bunny ears and twist to secure to the first pipe cleaner.
4. Use your marker to sketch a simple face on the egg. Eyes, a nose, and some whiskers are all you need. So easy!
You can now display your eggs in some Easter grass and in a basket. They make a fantastic centerpiece!
Gather your supplies and give this Easter Egg Bunnies craft for kids a try. It is easy, mess free, and so budget friendly. Plus, it is a great way to get into the Easter spirit with your family. Give it a try!