Have you ever wanted to look further into the benefits of shapewear and how it could work for you, but don't know where to even start? You're certainly not alone. Despite the fact that shapewear has become so popular as of late, there are still plenty of unanswered questions about these wonder garments.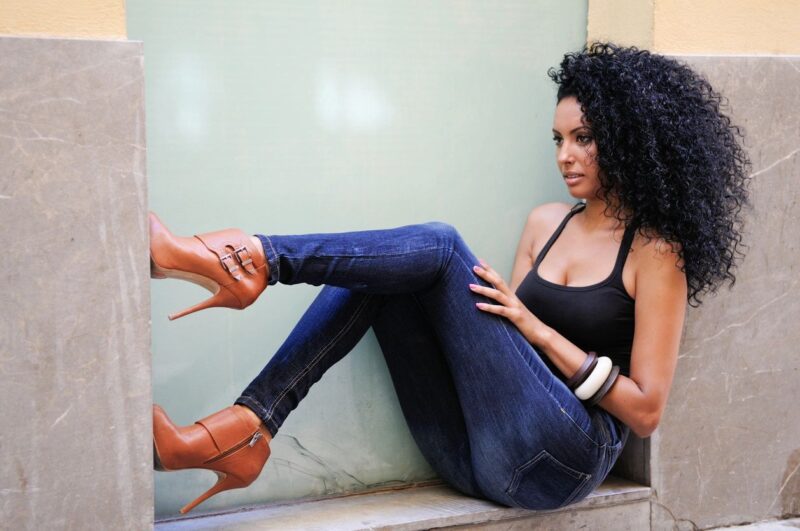 But in order to find shapewear that fits beautifully, feels comfortable, and looks fantastic, you're going to need to get as much information as you can. Here's everything you need to know about shapewear.
What is shapewear?
While shapewear was once used to shrink women's waists and provide unrealistic body standards through restrictive garments, modern shapewear has reclaimed and redefined these outdated ideas. These garments are now a celebration of all shapes and sizes, using breathable fabrics to help women feel more comfortable and confident in their own skin.
Is shapewear good for hiding/reducing stomach fat?
Any shapewear brand that tells you it can help you lose weight should be avoided at all costs. Shapewear is purely to help you feel more confident in your shape and appearance, working with your body to accentuate and flatten some of the main areas of your body.
Am I supposed to go down a size for my shapewear?
Absolutely not. First of all, shapewear is supposed to be comfortable on your body, and not make you feel suffocated in any way. Secondly, going down a size will only serve to make lumps and bumps appear, which is the exact opposite of the goal of shapewear.
Can I wear shapewear every day?
Shapewear isn't just for special occasions and luxurious gala events where you're decked out in an expensive gown (although it works wonders in these areas too!). Modern shapewear can be used in the gym, out on the town, or just for lounging around the house. As long as they're well-ventilated and comfortable, that's all that really matters.
What mistakes should I avoid when using shapewear?
The biggest mistake you can make when purchasing shapewear is to fall into problematic preconceived notions about what the perfect shape or body type is. Why? Because there's no such thing as one perfect body type. Your body has its own unique and wonderful shape that you need to work with, not against, in order to find the perfect shapewear fit.
Do you have a curvaceous figure? Congratulations, you're beautiful, and there's a shapewear solution to accentuate your best features. Are you more petite and slim figured? Congratulations, you're beautiful, and there's a shapewear solution to help add a little more form to your shape.
Do you wear underwear beneath a shapewear garment?
Shapewear is well worth spending a little extra on as there's no need to fork out and also buy underwear here. It's best to avoid wearing underwear altogether here, as it only serves to add more lines and bumps to the shapes you're looking to make. Shapewear is meant to sit snug, comfortably, and discreetly against your body, so avoid putting other underwear on.
Final thoughts
Most women will buy multiple shapewear garments to suit just about every need, so when you're starting out with shapewear, remember that it's a journey full of self-discovery and self-love. If you can keep that in mind, you'll be able to explore the ranges of shapewear available with more confidence and excitement.