Nobody wants to find themselves involved in a car accident, but an unfortunate truth of getting behind the wheel is that sometimes accidents will happen. No matter how good of a driver you are, you can't control the actions of others on the road. Even small accidents can have major repercussions, which is why learning how to respond when an accident occurs, along with what the aftermath will look like, is so important.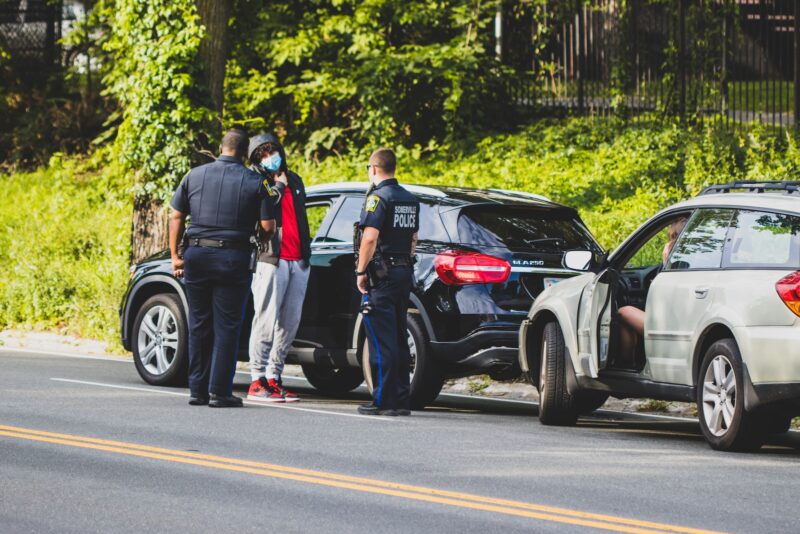 How Common Are Car Accidents?
The Bureau of Labor Statistics reports that roughly 13 car accidents occur every minute in the United States, going to show how common accidents are. While not every single one of these car accidents is fatal, each has the potential to cause lasting damage to you or your property. Understanding how to respond when an accident occurs is the best way to avoid any potential future problems.
5 Steps to Take After a Car Accident Occurs
When a car accident occurs, it's only natural to feel alarmed and shocked. However, it's extremely important to regain your composure as soon as possible so that you can respond accordingly. The first step in doing this is understanding the following pieces of advice:
Get all involved vehicles out of the road
The first thing any driver should do after an accident occurs is get any and all vehicles involved out of the road. Oftentimes, when a car accident occurs, there is debris left in the road along with vehicles that can be a danger to oncoming traffic. By moving vehicles to the side of the road the risk of a secondary accident can be reduced.
Inspect yourself and others for injury
Once vehicles are safely off the road, you should inspect yourself for any signs of injury, followed by inspecting your passengers. Do a mental check to see how you feel in general to be sure nothing is wrong internally either. Even if you believe you are fine, it's still best to visit the doctor's office after an accident to be sure.
Exchange information with the other driver
When you are sure nobody is hurt, exchange contact information with the other driver. In addition to this, exchange your insurance information so that the two insurance companies can communicate in the aftermath.
Take photos of any and all damage
While it can be easy to forget amidst all the chaos of an accident, you should always take photos of any damage to your vehicle and the other vehicle after the accident. This will help to prevent the unfortunate situation where a person attempts to deceive insurance by damaging their car after the fact and claiming it occurred during the accident.
Report the incident to your insurance
Finally, the segway into the aftermath of the incident comes from reporting what occurred to insurance. Call your insurance company and inform them that an accident occurred so that you can give any details that may be necessary. However, don't provide more details than are needed until the official investigation begins.
The Aftermath of an Accident: The Role of Insurance
When a car accident occurs, those who live in an at-fault state will watch their insurance company go through an investigative process. This will involve taking your statement and communicating with the insurance company of the other person involved. Together, these companies will determine who was most at-fault for the accident to determine which insurance company pays out damages.
However, you may still be on the hook for out-of-pocket expenses if your insurance doesn't cover the entire amount owed. On top of this, it's possible that the person involved in the accident will come back at a later date with damages that emerged after the fact of the accident, which insurance will typically not cover. This means that you may be paying damages for years even after the time of the accident. Work with your insurance company and document everything during the accident to reduce this likelihood.
Stay protected financially and legally
While the likelihood that a person will end up in a major car accident is relatively low, so long as they practice safe driving techniques, it's still important to know how to respond if an accident does occur. By using the above tips when an accident occurs, you can minimize the chances of a follow up accident while also ensuring you handle the situation legally. Allow your insurance to handle the process after the event so that you don't get stuck with unfair expenses.