Technology is very important to the average teen. They use their phones and tablets and computers to stay in touch with each other, do their homework, watch TV and enjoy music amongst other things.
So, it is really hard to keep your teens away from tech, and actually, it is much better to help them navigate life as a tech user now than it is to leave them clueless until they head off for college.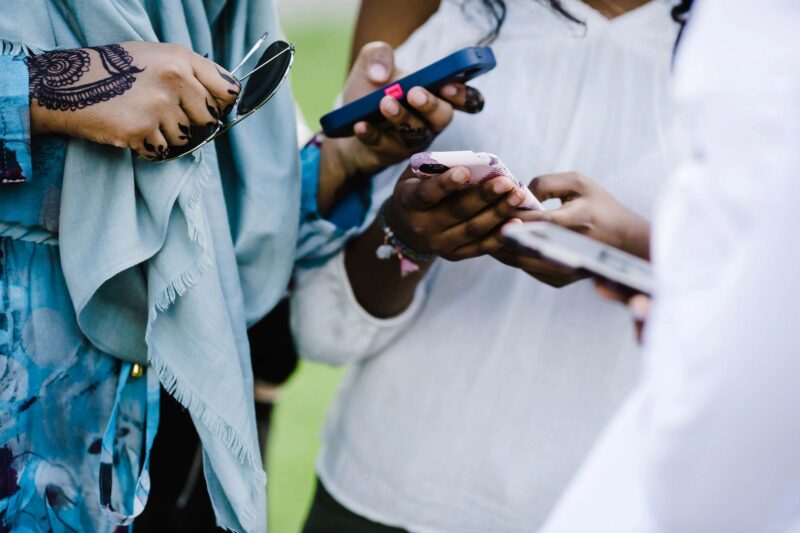 Talk to them about strangers
It is really important that you have a frank conversation with your teens about people on the internet not always being exactly who they say they are. Encourage them to only make connections online with people they know in the real world, and to keep online-only relationships on the net unless they have a safe adult who can accompany them to meetings.
Encourage limits
There is nothing wrong with your child spending lots of time on your phone or computer, whether you are chatting with friends on Snapchat or learning new tips and tricks to look after your MacBook, but if they are always glued to their tech devices, then that is a problem. As a parent, you should be encouraging your teen to have a balanced life.
You should encourage them to go out and meet up with friends or attend local sports groups and hobby classes as well as being online. Setting limits for tech use is a healthy way to get them used to living in the real world just as much as they do online.
Foster emotional intelligence
The internet can be a scary and confusing place. Cyberbullying is a huge problem as arr self-esteem issues are caused by unrealistic images on social media. Teens can find it difficult to navigate the choppy waters of online expectations, arguments, and differences of opinion, which is why teaching them emotional intelligence is so important. Teaching them to take a pause when they see something that upsets them; teaching them how to come away from media that is unsettling to them; teaching them to talk to someone why trust about what they have seen are all important parts of bringing up a teen in the technological age.
Monitor them
Although teens need, and deserve their own privacy, especially as they get older, as a parent you are still responsible for them, which is why you should ensure that you have all the relevant tech filters in place, and what you should think about introducing a policy of random spot checks of their phones an social media, so you can keep an eye on any developing situations and help to keep them safe, You can cut down on these kinds of behaviors ads they get older and their independence grows.
However, you should not just hand over a piece of tech to your teens and let them get on with it. You, as parents, need to help them manage the tech that is so pervasive in their lives, and below you will find some top tips to help you with that.