Home is the place where you want to rest after spending a draining day in the outside world. A shabby house with a clinical design makes you resentful, and you feel out of place. Hiring an interior designer will help you achieve the desired look but can be expensive. Alternatively, you can make small changes to your house, which will drastically improve the overall look. You will be astonished by how simple changes can lead to massive improvement. Some home improvement insights are provided in this article which will help in making your home cozier.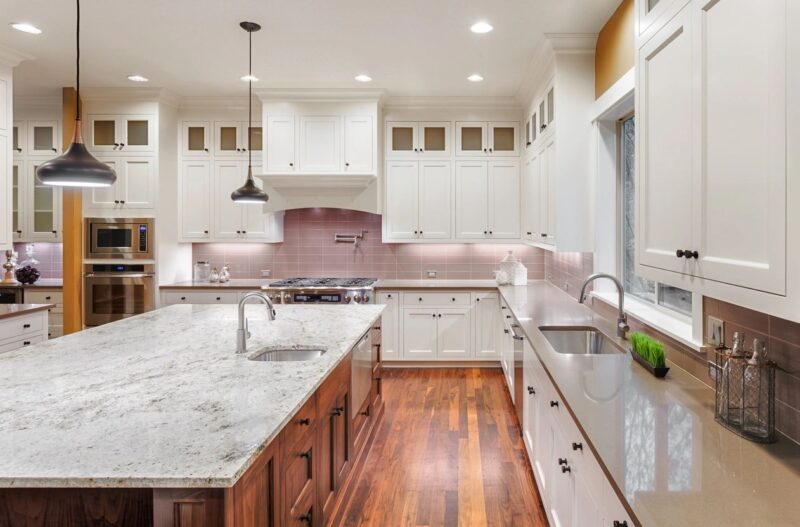 1: Fresh Paint
This trick may sound simple but is often ignored by the majority of people. The white walls might make you feel trapped in a cell, and peeling paint will raise your anxiety levels. A fresh coat of paint in your favorite color can calm your rattled nerves. Traditional wood paint will give a classy look to your home exterior.
You can also paint and apply various color schemes for each room. Red and yellow paint can be done to your entryway, living room, and dining room to make them more vibrant. The exercise room can be painted orange to promote activity. Your kid's room can be painted pink or blue to radiate love and care. Blue or green paint is considered ideal for the bedroom as these colors bring a soothing effect and help you relax. Choose vibrant colors for your house to make it a welcoming space for you and your loved ones.
 2: Lighting
Lighting is often neglected during furnishing as we are more occupied by furniture placement. But lighting makes a huge difference in creating ambiance and a comfortable environment. Make sure the entryway is well-lit so the visitors will feel welcome. Dim lights make your environment cozier and are best for your bedroom, where you want to spend some time relaxing. Placing a few lamps throughout the house can help you achieve the desired lighting without overdoing it. Open up windows to get proper sunlight in, as it is a mood booster and makes you a lot happier.
3: Furniture
If you are someone who prefers to keep things simple, then declutter your home. Remove all the unneeded furniture and store various objects away. If you are a social person, then consider buying comfortable seating which will accommodate your guests and make them feel at home. Small furniture, such as white slim bedside drawers will make your room more spacious and pleasing to the eye.
4: Staircase
The staircase is the important part that affects the overall appearance of a house. Wallpapers can be a good choice for the stairway to make it stand out from the rest of the house. You can add personal photos to the stairway to give a personal touch or make the space more dramatic by adding chandeliers for lighting. However, make sure that stairs are visible and there is enough room for movement.
5: Personality
Make sure the house decoration resonates with your personality. Decorate your space with special memories and objects which represent you. For example, family trip photos can be placed in your living room which would showcase your adventurous spirit.
6: Rugs and Mats
If you love a soft feel under your foot, then consider buying rugs and mats for various areas in your house. A fancy rug in your living room can give it a royal look, while a simple rug can enhance your bedroom ambiance making it more comfortable.
7: Garden
Outdoor design is as important as interior design. A well-mowed lawn makes your home look tidier. Consider investing in wall lights, as they will make your garden more stylish. Alternatively, you can add lights to some plants and trees to create a selective effect.
8: Plants
Plants in your living space are refreshing. They can be living or artificial, depending on your preferences. Succulent plants make your environment seems more natural and relaxing. They do not require much maintenance and are usually preferred over natural indoor plants.
Unlike artificial plants, natural plants are more beneficial as they purify the air and are good for your overall well-being. However, they need more care to survive. Trees in your garden provide a fresh look to your house, and you can enjoy lazing around in the shade during hot summer days.
9: Fragrance
Use essential oils to make your environment more relaxing and comfortable. Orange and cinnamon scent brings contentment and warmth. The vanilla scent makes you cheerier, while the lavender scent can help in improving your sleep.
A wide variety of scents are available on the market. You need to find the perfect one by trial and error. Scented candles are also available, which can be used for fragrance and as a decorative item. Feel free to experiment until you find the right scent for your house.
10: Books
You can never go wrong with books. Purchase a stylish bookcase and showcase your favorite books by placing them in the living room. You can also spread reading materials throughout the house by putting them on various places, such as a coffee table, bedside table, and decorative trunks.
11: Repair and Maintenance
Leaking faucets and pipes can be frustrating. A perfectly furnished home with dripping sounds will ruin your mood, leaving you frustrated. Make sure that there is no leakage and that all things are in perfect working condition. A timely repair can save you lots of trouble and money.
Conclusion
Various home improvement tips listed above can help you decorate or redecorate your home according to your taste. Read various home improvement guides, and do not be afraid to experiment with your house. Invest in sleek furniture to make your living space more spacious and stylish. Avoid clutter and adding large furniture items, as they will make you feel claustrophobic.
Hiring a professional interior designer can lessen your burden, and you could get the desired look with minimum hassle. Search online for the ones in your area and try to negotiate with them to get the best deal according to your budget.