In today's fast-paced world, teenagers are increasingly looking for opportunities to gain financial independence while developing critical business skills for future success. One viable option is starting a cleaning business, which not only provides a steady income, but also teaches the fundamentals of entrepreneurship. In this article, we will explore the steps necessary to successfully launch a cleaning business as a teenager.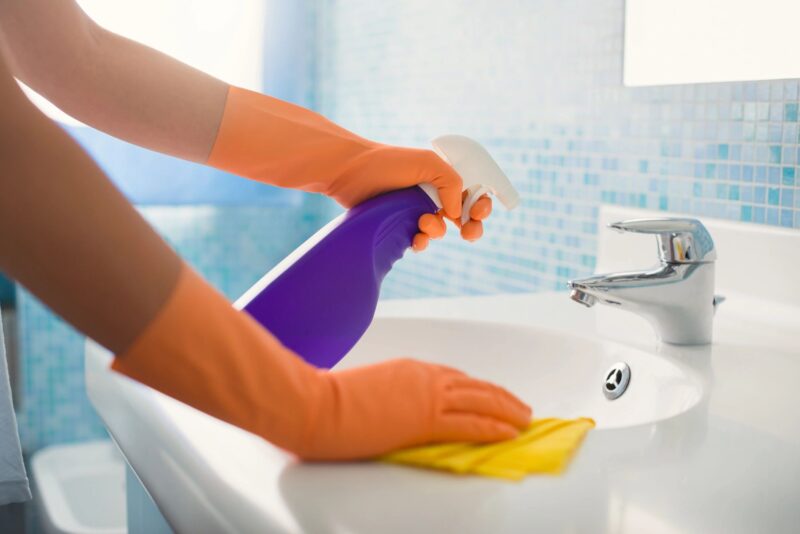 Determine Your Target Market
When starting a cleaning business as a teenager, the first step is to define your target market. Identifying who you plan to serve and where they are located can help you determine what services to offer and how much to charge for them. For instance, if your target market consists of busy professionals in an affluent neighborhood, you may be able to charge more than if your customers are college students living in dorms or apartments.
Create a Business Plan
After determining your target market, the next step is to create a business plan that thoroughly outlines the process of how to start a cleaning business. This plan needs to include a clear mission statement, financial projections, the services you will provide, pricing for those services, and what kind of staff or equipment you may need. Creating a comprehensive business plan helps to ensure that your vision is clearly defined and provides guidance throughout the startup process.
Obtain Licenses and Insurance
Now that you have a business plan in place, it's time to obtain the appropriate licenses and insurance. Depending on your location, you may need to apply for business licenses or permits from local government authorities. Additionally, securing liability insurance can protect your assets if accidents occur while performing services for clients. Research regulations related to hiring staff as a minor, such as restrictions on how many hours minors are allowed to work or what types of jobs they can perform.
Determine Your Budget and Secure Funding
The next step is to determine the budget for your cleaning business. Evaluate how much money you can set aside from savings or invest from outside sources to cover startup costs, such as equipment, staff wages, and marketing materials. Additionally, consider taking out a small business loan if you need additional financing.
Acquire Necessary Equipment and Supplies
After establishing a budget, the next step is to purchase the necessary equipment and supplies for your business. High-quality equipment can be costly, so consider looking for used or refurbished equipment to save money. In addition to equipment, choose environmentally friendly supplies whenever possible, as many customers may appreciate this commitment to sustainability.
Set Your Prices
After acquiring the necessary equipment and supplies, it's time to set your prices for services. Research the going rates in your area to determine what range of prices you can charge for cleaning services. Consider pricing based on the size of a space or by the hour if you offer hourly services. Offering discounts or promotional codes can help to bring in new customers, so consider offering these options, as well.
Advertise Your Business
When your business is ready to launch, the last step is to advertise and promote your services. Utilizing social media platforms, such as Instagram and Facebook, can help you reach potential customers in your area. Additionally, creating print advertisements or flyers and distributing them around town can be a cost-effective way to get the word out. Finally, create a website for your business and ensure it is optimized for local search engines, as this can help customers find you online.
Additional Tips for Starting a Cleaning Business
Starting a cleaning business can be a rewarding endeavor, but it requires research, preparation, and dedication. Here are a few additional tips to consider when starting your business:
Specialize in a Cleaning Niche
Specializing in a specific type of cleaning service can help you stand out in a crowded market. Instead of being a jack-of-all-trades cleaner, consider focusing on a particular cleaning niche. For instance, you can specialize in post-construction cleaning or office cleaning.
Offer Additional Services
Increase your earnings and customer base by offering additional services beyond basic cleaning. For instance, you can offer laundry services, organization, or carpet cleaning. These additional services will also make your business more attractive to potential customers.
Even though you may be knowledgeable about the cleaning business, there is always room for improvement. Keep learning and updating your skills to keep up with the market's advancement. Take online courses, attend seminars or workshops, or read books to improve your skills and knowledge.
Starting a cleaning business as a teen can be both exciting and challenging. To ensure success, follow these steps and tips to guarantee your business is well-prepared for the launch. With the right preparation and dedication, you can kickstart a successful cleaning business as a teen.