Looking for fun movies for kids releasing on DVD in May? Check out a few of our favorites coming out during the month!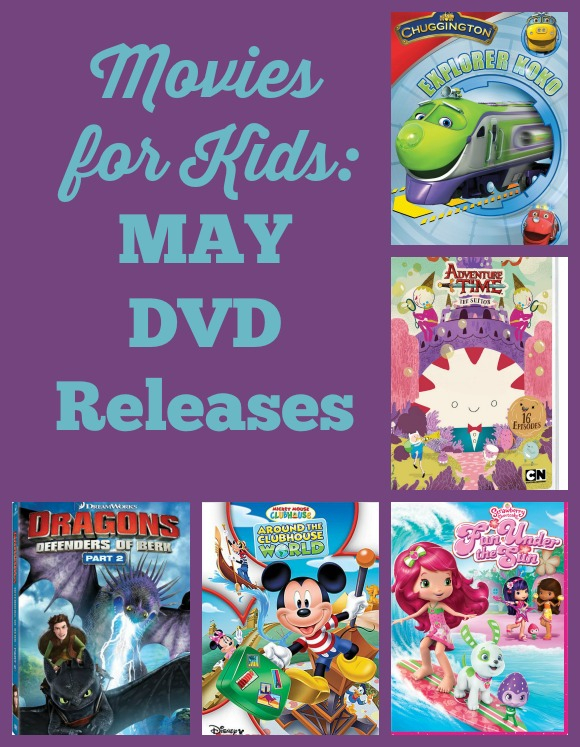 While the big blockbusters are usually found in theaters during the summer, May has some fun cartoons for kids coming out that will be perfect for those rainy weekend days. I've made it easy to find great movies for kids for May by gathering up the best upcoming DVD releases for May. Take a look! This post contains affiliate links.
May Movies for Kids Releases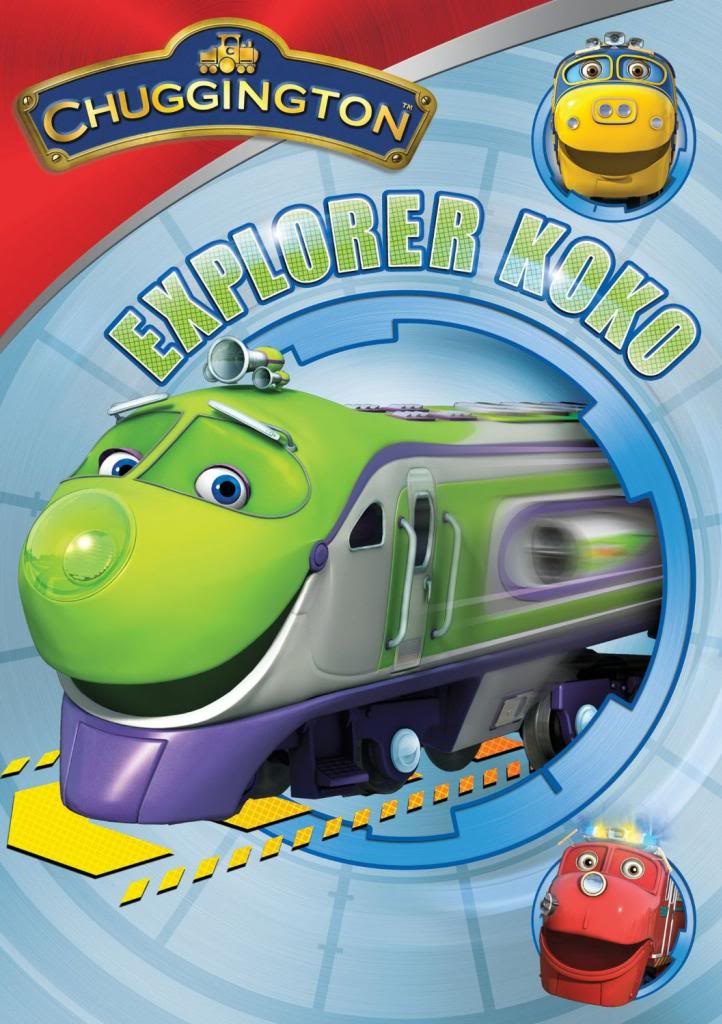 Chuggington: Explorer Koko
: Join Koko as she is chosen to carry the King of Buffertonia on a special tour of Chuggington! Plus, learn how Koko deals when she gets hooked on a computer game and finds herself in trouble. This collection includes six exciting episodes plus fun bonuses. Releases May 6th.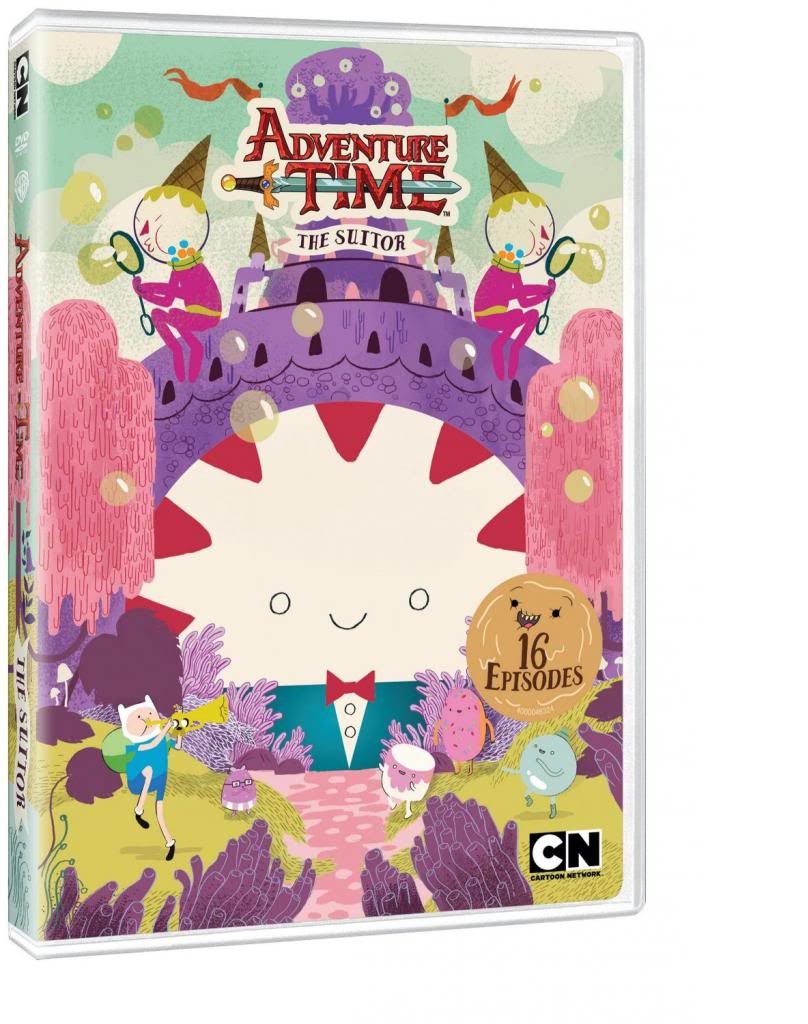 Adventure Time: The Suitor
: My son is a huge fan of Adventure Time. I have to admit that I kind of like it myself! It's a bit strange at time, but strange is good! This volume contains 16 episodes plus a bonus feature. It releases May 6th.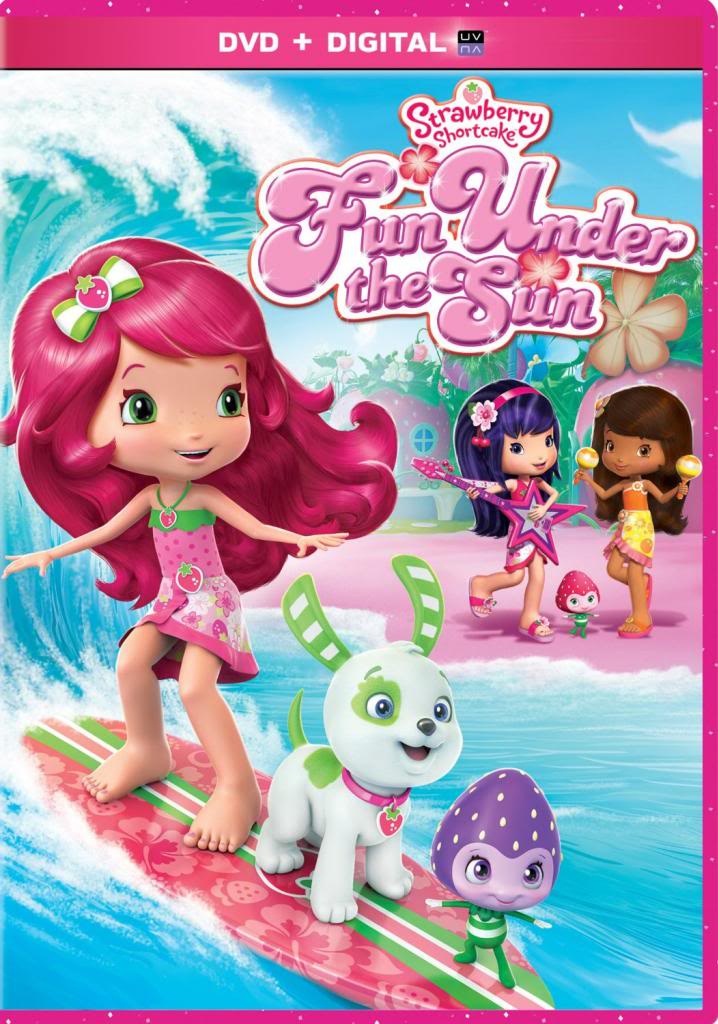 Strawberry Shortcake: Fun Under the Sun
: Strawberry Shortcake sure has changed from when I was a kid! She's been updated and is a bit more stylish for the modern era. Fans of Strawberry Shortcake will love exploring summer activities with the title character and all her friends! Kids will learn the importance of team work as well as the damage that spreading rumors can cause.  Releases May 13th.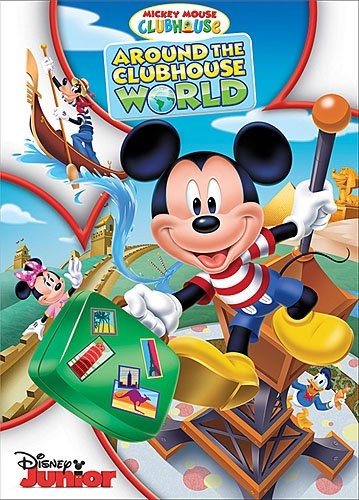 Mickey Mouse Clubhouse: Around the Clubhouse World
: We're big fans of Mickey Mouse Clubhouse here. While it's totally different than the clubhouse I remember as a kid, my son loves the music and fun themes. This volume features the title episode plus "Donald And The Beanstalk," "Goofy On Mars," "Mickey's Handy Helpers," "Pluto's Dinosaur Romp." Releases May 20th.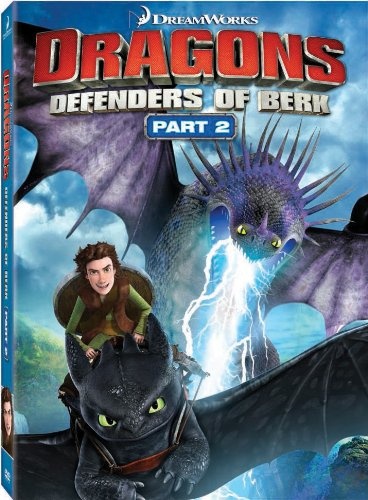 Dragons: Defenders of Berk Part 2
: Loved How to Train Your Dragon? You'll love this second volume of the television show inspired by the hit movie. It's a perfect way to get ready for the summer release of How to Train Your Dragon 2 in theaters! DVD releases May 27th. By the way, we're going to have some really fun How to Train Your Dragon activities and party ideas next month, so be sure to come back and check those out!
Need more ideas? Check out our March movies for kids to see what you may have missed!
Which May movies for kids are you most looking forward to seeing?