A teen's bedroom isn't just a place for them to sleep and do homework – it's also a style statement in itself, a way for them to express their unique personality. But if you're planning to decorate your teen's room, you'll know that their tastes can easily come into conflict with limited family budgets. So to give you a helping hand, we've teamed up with the design experts at CanvasDiscount.com to list a few great wall art ideas that should be a perfect fit for any teen's sense of style…and any budget too. Here are three simple ways to liven up your teen's room without breaking the bank!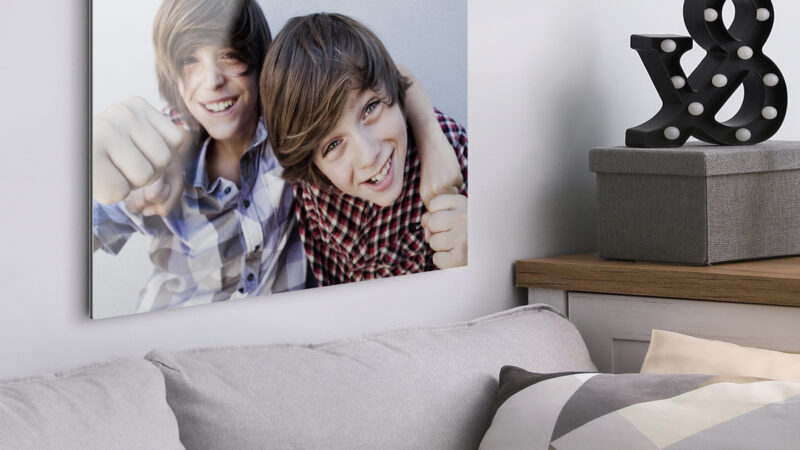 #1. Metal Photo Prints – for Design-Savvy Teens
These days photo wall decoration isn't limited to flimsy posters. Thanks to the rise of custom photo printing, you can get your teen's own photos reproduced on a whole range of premium materials. With their sleek looks and fantastic printing quality, metal photo prints will bring flair and sophistication to any room. At CanvasDiscount.com these state-of-the-art prints are available from just $22 – guaranteed wow factor at prices to suit any pocket.
A metal photo print sees your photo reproduced on an aluminum composite panel: an obsidian-black lightweight core enclosed by two sheets of aluminum. Thanks to the extra durable materials used, metal prints provide outstanding longevity. So when your teens grow up and fly the nest, they'll be able to take their prints with them to decorate their first apartment – and who knows, they might even cherish the memories of their years with you!
#2. Acrylic Prints – a Contemporary Approach to Photo Decor
In contrast to the multi-layered design of a metal print, acrylic prints make a virtue of simplicity – your teen's chosen photo will be reproduced on a pure-white backing, then covered with a flawless pane of acrylic glass.
An acrylic print from CanvasDiscount.com will show any photo to its very best advantage – you can expect vibrant colors and superbly crisp definition. The crystal-clear acrylic glass lets the print quality speak for itself, but adds a shimmering finish for a touch of true luxury. The print comes without a border and is transparent at the sides as well as the front – producing a mesmerizing 3D effect that your teen is guaranteed to love.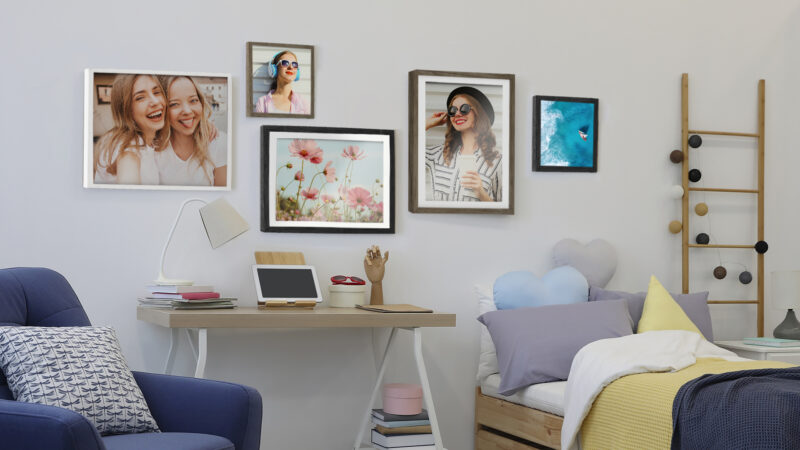 #3. Framed Photo – a Design Classic Updated
You can find framed photos in nearly every living room, so is this more traditional style a bit conventional for a teenager's room? Well, it depends on the photos you're getting printed! And remember that you needn't display a single framed photo on its own. If you buy a number of prints, your teen can create a whole photo wall and really make an original design statement.
There are just two main guidelines for making a great gallery wall. The first is to keep some thematic consistency in the images you choose; the second is not to focus too much on inch-perfect arrangements. Neatly symmetrical photo layouts might work in more formal interiors, but a bit of creative chaos is perfect for a teen's room. Why not try ordering photo frames in different colors or combining glossy and matte frames?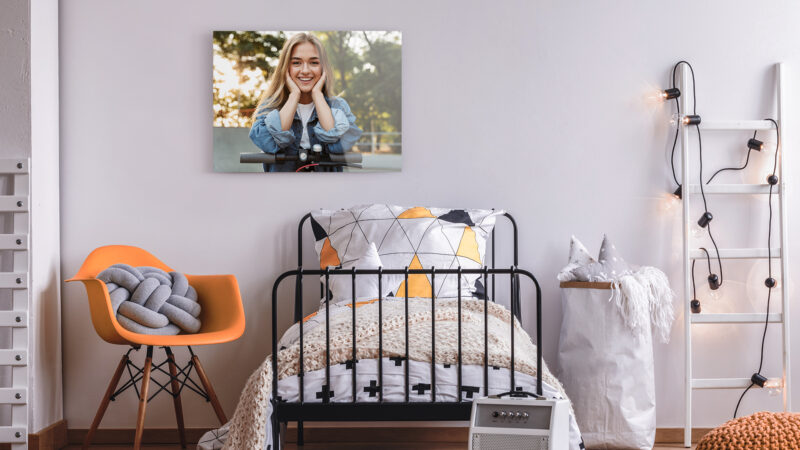 Let Your Teen Be the Designer
Custom photo decor can meet the approval of the pickiest teenagers – especially if you talk to them beforehand and find out just how they want their room to look. Today's teens are design-conscious, so you'll probably find out they have very decided opinions! And teens are digital natives too, which means they usually know how to take amazing photos without professional gear. So invite your teenager to choose the pictures they'd like to see printed – the outstanding wall art at CanvasDiscount.com is sure to do them justice!
P.S. Worried about the cost? Well, we've got some good news – CanvasDiscount.com are known for their factory prices which represent a big discount on the retail price. And they're currently running a special offer giving you an additional 10% OFF! Yes, with code MYTEENGUIDE10 you can get a FURTHER 10% OFF all products!