You can already feel it, the chilly winter snap when you step outside. There's something about the winter season that makes you want to hold hands with someone rather than simply wearing a mitten. The social media term for this is Cuffing Season.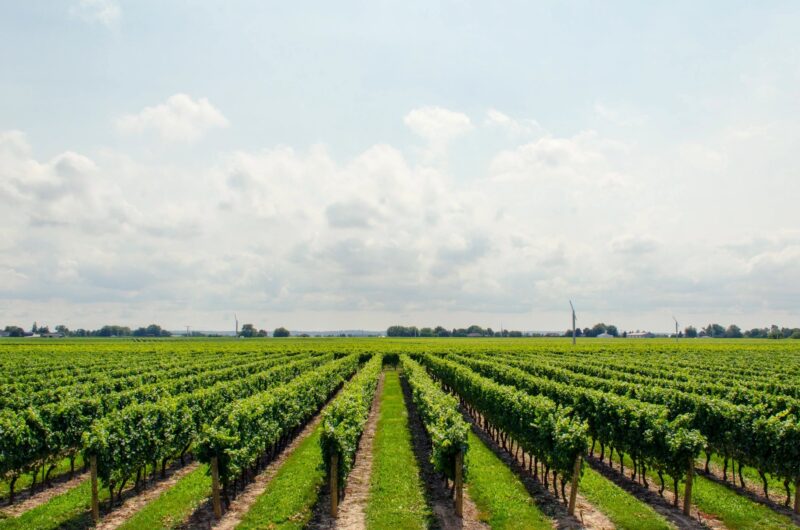 This generally refers to the period leading up to Valentine's Day, where people find someone they like and want to "cuff" themself to. The trend dictates that by mid-March people know whether to cancel the winter cuff or commit the subject to change based on feelings.
If you have already found your cuff or have a partner, this is the perfect time to head out to explore romantic places and create memories. However, when considering romantic getaways, Texas is almost always at the bottom of the list for some strange reason. However, we are here to tell you that Texas has a romantic getaway for every type of preference. From sandy beaches to quiet woods, you name it you'll get it.
If you're considering heading out somewhere this winter season, we suggest you take a look at Texas and its getaways. It doesn't matter whether you are looking for a long vacation or a weekend getaway, Texas has you covered. Here are the top five vacation spots in Texas to consider.
Fredericksburg
Fredericksburg is one of the top romantic getaways in Texas and is known as the Texas winery heaven. If you and your partner love a glass of good wine, there's no better place than Fredericksburg, TX wineries. The best months to visit this place are during October, December, February, and April. During these months you can experience the Texas Wine Trails.
During these wine trails, you can enjoy free tasting up to 4 per day at the participating wineries located in the Texas Hill Country surrounding the city for a small fee.
Fredericksburg is best enjoyed on its main street lined with boutique shops with a wine glass in hand. Additionally, nature-enthusiasts will appreciate Lady Bird Johnson National Park and Enchanted Rock State Park, while history buffs will enjoy the National Museum of the Pacific War.
Kerrville
If fancy restaurants, wine bars, and an amazing shopping experience appeal to you as a couple, Kerrville is the perfect place to head to. The best part is Kerrville's weather, which is cold and windy during winters thus resulting in less crowd. This is perfect for couples who are looking for private moments with some sightseeing thrown in. Additionally, considering its off-season, the getaway will be economical as well.
Some of the best local attractions include James Avery Retail Store and Headquarters that makes some of the prettiest gold and silver jewelry, Kerrville Hills Winery for wine tasting with live music, Kerr Arts and Cultural Center, and Schreiner Mansion. Not to forget buzzing wine bars like Wine-O-Bout-It and trendy restaurants like The Humble Fork.
San Antonio
Home to Alamo, San Antonio Missions National Park, and the San Antonio RiverWalk, San Antonio is one of the perfect getaways in Texas. While nature lovers will love Alamo and the national park, the river walk is perfect for romantic escapades. The riverwalk area is lined with romantic hotels and restaurants for a perfect date night out while enjoying the scenery.
Additionally, couples can enjoy the river cruise on the scenic San Antonio RiverWalk to explore these restaurants and pick the perfect one to have a riverfront dinner. Other romantic places include Japanese Tea Gardens and the Natural Bridge Caverns. These attractions make San Antonio one of the best getaways in Texas state for couples.
Galveston Island
Galveston Island happens to be a beach lover's paradise and one of the best vacation spots in Texas. The Gulf Coast city is full of things for couples to explore and experience together.
The main attraction here is the Galveston Island State Park, where you can spend an entire day together without getting bored. After spending the day at the state park, head to the Strand in the evening to enjoy the nightlife and shopping.
You can find some of the best romantic rooftop bars and restaurants at the Strand, where you can share cocktails with your partner while enjoying the view of Galveston Island. Moreover, Galveston Island is the best place for celebrating Christmas because of festivals like the Mardi Gras celebration, sandcastle competition, and shrimp festival.
Dallas-Fort Worth
Last but not the least, Dallas-Fort Worth might not seem like it but it's one of the better romantic weekend getaways in Texas. The city is lined with art museums for you to explore. Additionally, you'll enjoy top attractions like Dallas Arboretum, Fort Worth Botanical Gardens, and Cedar Hill State Park. After a day exploring these spots, you can head to the Metroplex at night to explore fine dining restaurants or a concert.
This is just the tip of the iceberg when it comes to romantic spots in Texas. There are other places like Salado, Boerne, Wimberley, South Padre Island, and Granbury, to name a few. Therefore, if you are planning a romantic getaway this cuffing season, give Texas a well-deserved chance.