In the past, social media didn't exist, nor did video chatting services like Skype and FaceTime. Individuals kept in touch with one another by mail, and then later, by telephone. Email came along eventually, and as technology continued evolving, we started to see face-to-face video chatting services.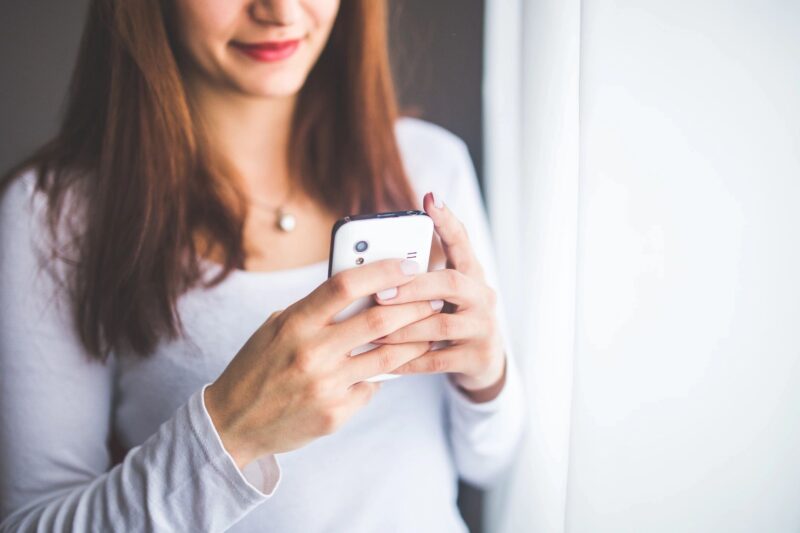 This excited many people, and rightly so, since at that point, relatives and friends could start to see each other and communicate in real-time, even if they were hundreds or thousands of miles apart. Think how great FaceTime and Skype have been during the situation this past year.
However, certain legal issues have started to come up concerning FaceTime, Skype, and other face-to-face video services. These legal issues are all about underage nudity and what qualifies.
Sexting
Parents are now becoming familiar with sexting. It can happen via social media, or kids can send each other private nude pictures or videos.
If an adult possesses or distributes these pictures or videos, though, the laws can slap them with criminal charges. It is also illegal in almost all instances if a minor knowingly possess pornographic or nude images of another minor.
Different states have various laws in this area, but let's take Arizona as an example. In Arizona, it's a Class 2 felony if an adult sexts with someone underage. 
If the courts convict that adult, they can get probation or one year in jail. However, in some instances, the adult can get anywhere from three to 12.5 years, indicating how seriously the courts take this issue.
What Do the Courts Consider Sexting?
The court system might regard several different things as sexting, which is to say sending or receiving explicit material. If a minor sends an adult videos or pictures of them committing a sex act, that will undoubtedly qualify. If the minor sends the adult nude pictures, genitalia pictures, or sadomasochistic content, those will more than likely qualify.
The contact can be written material as well. If an adult sends a text message talking about sexual acts, such as things they would like to do to a minor or have the minor do to them, that is a criminal act. 
The law particularly frowns on adults who engage in these acts when the court can prove that the adult knew the child was underage. If the adult did not know the child's age, they might show some degree of leniency, but fines, probation, and jail time are all possible.
What About Skype or FaceTime?
If an adult and a child exchange sexually graphic content via email or text messages, the adult or child might choose to keep that content for themselves, or they may decide to share it with a broader audience. When either party starts to show it to friends, family members, or even pornographic apps or websites, the police or the FBI will often involve themselves.
When someone uses Skype or FaceTime, they can sext in real-time, or they can talk about sexually explicit things. There isn't any way to stop people from doing that. It is their own free will what they choose to do on these services, as long as they keep it private.
It's extremely difficult to prosecute a minor or an adult who are sexting with each other via one of these services, as long as they hide what they are doing. That is because if the FBI or the cops start randomly checking in on people's personal calls, that's a violation of their civil liberties.
When someone records a Skype or FaceTime encounter and starts to distribute screenshots or recorded video, the police and the feds sometimes involve themselves. Their sex crimes units can often track where the original content came from and prosecute those involved.
What Should You Learn from All This?
Anyone reading this needs to understand that if you're an adult and you sext with a minor via any of the methods that are out there, that's a crime, and if the authorities catch you, you can end up in jail. You need to take this seriously.
Even some underage individuals can face legal charges if they sext with someone their age, and then they distribute the resulting images or videos. Because of all this, you must consider very carefully any time that you consent to sending or receiving sexually graphic content. If you meet someone online, and you want to sext with them, demand to see identification if it looks like they might be underage.