Are you on the hunt for the perfect large SUV for your active family? If so, we will take a deep dive into some of the best large SUVs out there. We will be looking at various models and features that make them great options for your growing families, whether you have young kids or teens at home. These vehicles offer plenty of passenger and freight space while still being incredibly nimble and fuel efficient. So if you're in need of help when it comes to choosing the right car, continue reading as we explore some fantastic SUVs with all kinds of features that'll make your life easier.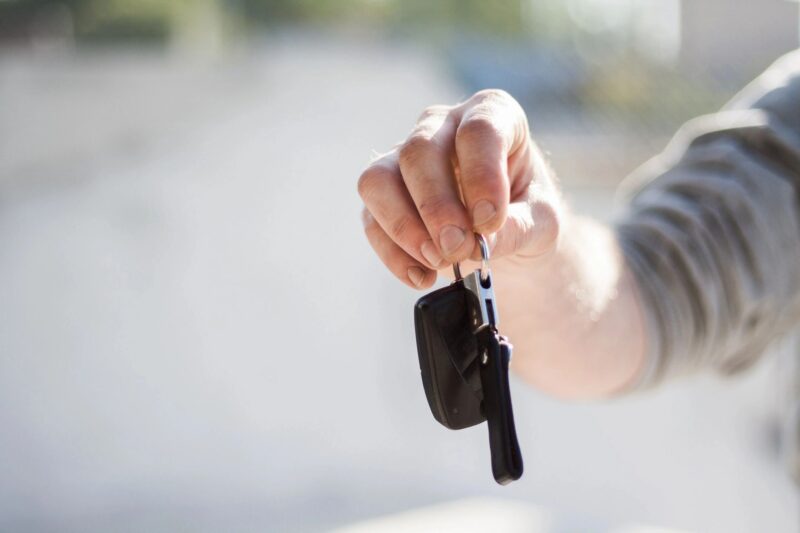 Top 5 Large SUVs for the Family
More and more families are choosing large SUVs to best suit their needs and accommodate the entire family. These vehicles are quite fuel efficient and have a range of features that make them great choices for many different kinds of drivers. So let's take a glance at some of the best large SUVs out there.
Kia Sorento
The Kia Sorento impresses with its upscale look, extensive tech suite, and large interior. It's grown in almost every dimension, and higher-priced model grades have enough features to compete with premium brands. The top-spec GT-Line, in particular, is loaded with intriguing technology. For example, if you are travelling with your kid and you will appreciate Sorento's suite of active safety features. It includes automatic emergency braking and blind spot monitoring. The Kia Sorento has plenty of cargo room for hauling all your family's gear, making it a great pick for larger families. Beyond that, parents can feel confident knowing their kids are safe.
Toyota Kluger
The Toyota Kluger is an excellent choice, with three trim levels and drivetrain options for you to choose from. The basic drivetrain option is 218kW/350 Nm 3.5-litre V6, in front-wheel drive as standard and all-wheel drive available as an option. Alternatively, you go for the 184kW 2.5-litre petrol-electric hybrid that only has all-wheel drive power. With its 5.6L/100km combined fuel efficiency – class-leading and better than diesel rivals. The Toyota Kluger Hybrid ensures savings at the pump without compromising on safety for your kids. It packs in safety features such as adaptive cruise control and lane-keeping assistance for those long drives. This way, you can focus on getting through each odyssey in comfort and style with plenty of room inside for passengers and luggage.
Hyundai Palisade
The Hyundai Palisade is one of the advanced midsize SUVs on the market. It comes with three distinct trim levels that offer two engine options, and powerful 3.8-litre V6 and front-wheel drive and more efficient 2.2-litre turbo diesel with all-wheel drive. Both engines come standard with eight-speed automatic transmissions for smooth driving performance. It also gives you the option of going with a seven-passenger interior if desired. With its second-row captain's chairs, it is possible to fit an extra person over the typical eight-seat layout without skimping comfort and space. Going up further still into the Highlander Elite and higher spec models. You can find more luxury features, Nappa leather upholstery. Also, Hyundai's Blind Spot View checks the camera system for added convenience and safety.
Mazda CX-9
The Mazda CX-9 is an impressive ride. Whether you opt for one of the high-end models or the base model, its 10.25-inch infotainment system with Mazda's brand-new interface ensures a great drive every time. Boost your power even more with the 2.5-litre turbocharged petrol engine that can reach up to 170kW and 420 Nm in all models. FWD comes standard in all grades except the Azami LE, and AWD can be added if you like more control of your ride. And when it comes to safety, the CX-9 has plenty of features to keep you and your family safe on any weird adventures. Plus, adjust your comfort levels effortlessly with the three-zone climate control – cosy journeys await
Skoda Kodiaq
The Skoda Kodiaq may be one of the smallest cars on the list, but don't let that mislead you. It has plenty of interior space as well as two part-time back seats to give you a seven-seater when required. And if you're looking for performance, the sporty Kodiaq RS is powered by the powerful Volkswagen Golf GTI engine. It gives you 180kW of power and 370 Nm of torque. But don't worry, and lower variants come standard with a 2.0-litre turbocharged four-cylinder petrol engine offering 132kW and 320 Nm. This will make sure your fuel economy is great while still having enough power to make all your adventures awesome.
Final Thoughts
Large SUVs are great for taking your family around, and there's something to fit everyone's needs. Whether you want a luxurious ride or an economic one, there is sure to be the perfect large SUV for you and your family out there. Also, don't forget to factor in safety features and fuel efficiency when picking the right one. So consider the above options and take a test drive to find the right one for you. Happy driving!