When the summer comes around, it's safe to say that we've all got different plans in place and we want to make the most of it. And for our kids, when school is out, there are long weeks with nothing to do. So, it's often a good idea to have some plans in place for them to stay entertained. Sometimes, we will want to load on outdoor activities to keep them active, but we don't always have to rely on having great weather in order or them to have things to do. When you work and you're not always on hand to entertain the, this also adds in another challenge to the mix. So, you may be thinking what can you get your kids to do before they head back to school?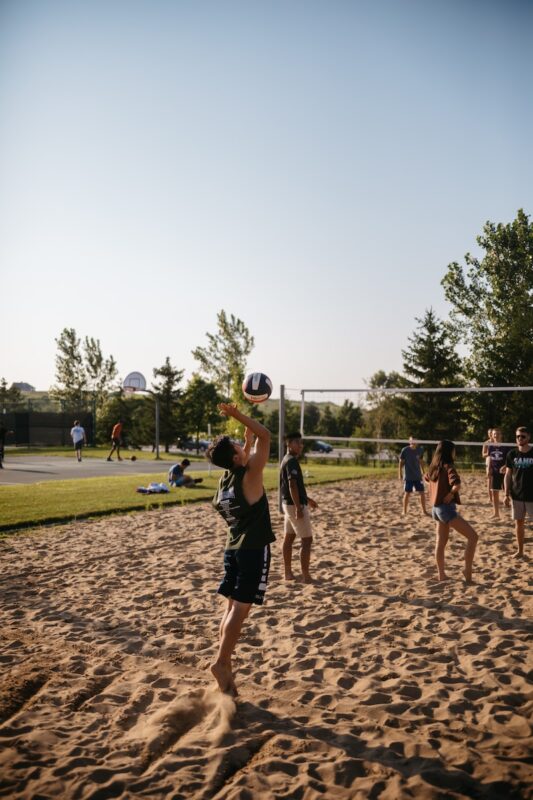 Luckily for us all, there are a ton of activities that we could all look to do. So to both inspire you and to help you plan out the time, we're going to take a look at ten of them that could not only be enjoyable for your kids, but also keep them busy and even spark a new interest or hobby for them. Let's take a look.
The Importance of Activities
So first of all, maybe you're wondering why you need to add in activities at all? Maybe they can be let to study and just hang out with their friends? And they definitely could. But maybe you want them to use their time wisely or to learn new things. Giving them the opportunity to find new enjoyment and just explore different things in the world is always a great idea! It could even be that you do a balance of fun activities, studies, and hanging out with friends!
10 Activities for Teens to Try
So now we're going to take a look at an eclectic mix of activities that your kids might want to try out. Whether they are active or creative, introverted or extroverted, these will be a great mix for them to try.
1. Sports
For starters, there are sports that they might want to try out and take up. And that's not just limited to summer sports like tennis or volleyball (although they can be fun). They could think about taking different sports lessons or joining a team – in just about anything.
2. Performance
Or maybe they're more artistic? If so, it might be that they want to join a choir, theatre, or dance group. There are lots of performance-based activities that they do – or even things that are more arts based in general. It's all about seeing what classes or events are on locally and signing up!
3. Crafting
Or maybe you want them to be a bit more creative? If your kids do prefer this kind of thing, maybe they could start crafting over the summer? There's a lot that they could look to do. You could even give the resources like Macrame Supplies: What You Need To Get Started to help them learn and try new things.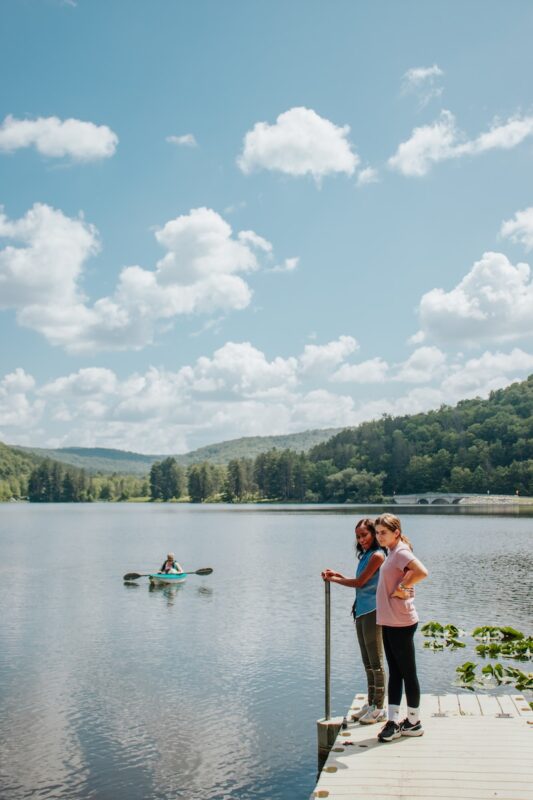 4. Water Activities
Heading back outside again, summer is a great time of the year for water. So maybe it's the case that they'd want to be able to get out and try watersports? There are so many that they can choose from, and if you have a lake near you, it could be just the kind of activities that you want to do as a family.
5. Camping and Hiking
Another active idea here is camping and hiking. Again, it's something that you could also look to do as a family. While your teens could definitely go hiking as an activity, it might be un to do altogether (along with a camping trip for the weekend).
6. Helping Others
You may find that there are also odd jobs that other adults in your neighborhood (or even yourself) need doing or want help with. So maybe they could walk a dog or clean a car? These activities could teach them skills as well as give them a bit of pocket change too!
7. Volunteering
As a step on from that, we also have the option of volunteering. With so much free time on their hands this summer, they could look to volunteer to a cause and donate their time and help others and the plant!
8. Working With A Tutor
This one may seem a little off base, but if they are a little bit behind with schooling or there are areas that they'd really like to be able to improve upon, then the idea of hiring a tutor could help. Maybe they want to get ahead or take advanced classes. This could really be a great idea if so.
9. College Prep
Likewise, perhaps college prep is on their mind. If so, you could always look at options to help them with this. Just because it's the summer, it doesn't mean that all forms of schooling need to be forgotten, especially if college is just a few years away.
10. Getting a Job
And finally, they could also think about getting a summer job. Maybe they like the idea of working to get a bit of extra cash together? It could be that they also want to add it to their resume or get some experience with an internship. It could give them the balance they're looking for.
Having the Summer of Their Lives
And that we have it – now you have a full list of activities that you can use for inspiration and try out with your kids. See what they think to them and work out if there is anything that you might want to do with them. Ultimately, you want to make sure that they have the best possible time and that you all get to enjoy yourselves before school is back again – and yes, that means that you can do them too. So go ahead and make sure that your teens have the best summer yet.