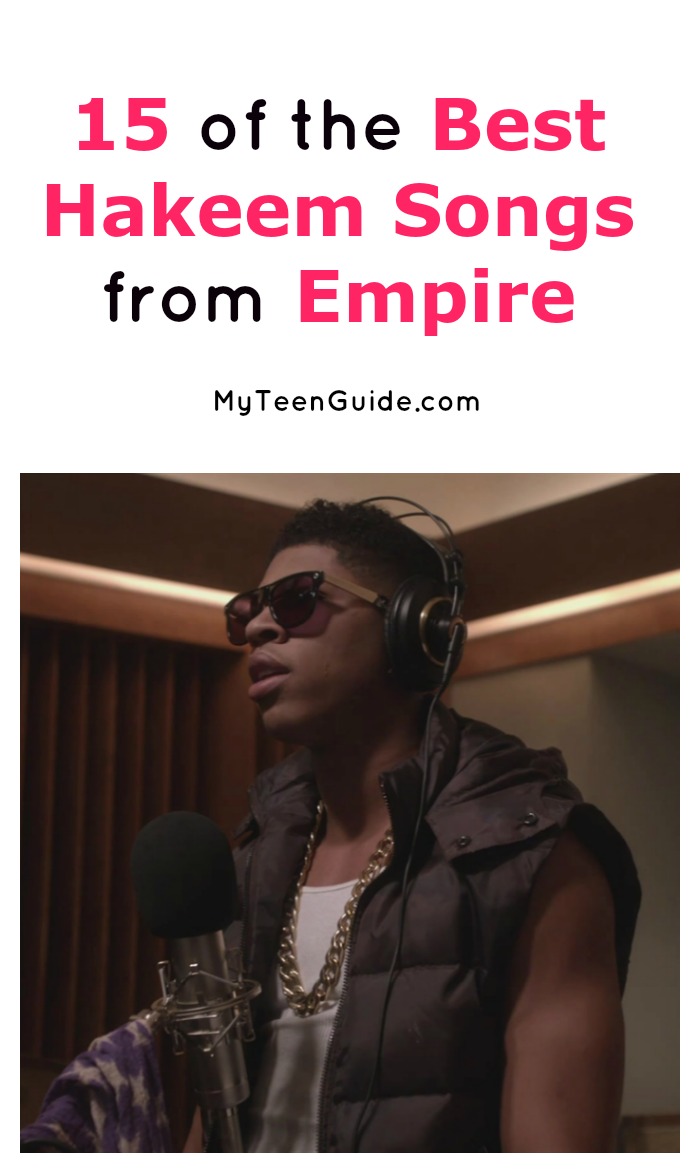 Get ready to get your groove on, we're sharing our favorite Hakeem songs from Empire! There's an endless amount of music on the show Empire and there isn't one song that isn't outright awesome. From solo jams to compilations with well-known artists, Empire has produced songs that have racked up millions of views on the show and on YouTube. Some of our favorite songs have come from Hakeem Lyon, the youngest son who is also a rapper in real life. His combination of swag, determination and drive, this 20-year-old is bound for success. Hakeem knows his way around words and knows how to produce some catchy tunes. Here are some of our favorite Hakeem songs!
Top 15 Hakeem Songs from Empire
1. Keep It Movin'
2. Power of the Empire
3. Money for Nothing
4. No Apologies
5. You're So Beautiful
6. Can't Truss 'Em
7. Drip Drop
8. Ain't About the Money
9. All Nite
10. Bout 2 Blow
11. Never Let It Die
12. Born to Lose
13. Runnin'
14. Right There
15. Dynasty
What's your favorite Hakeem songs from Empire? Do you think he'll be successful in climbing the ranks? Let us know below!