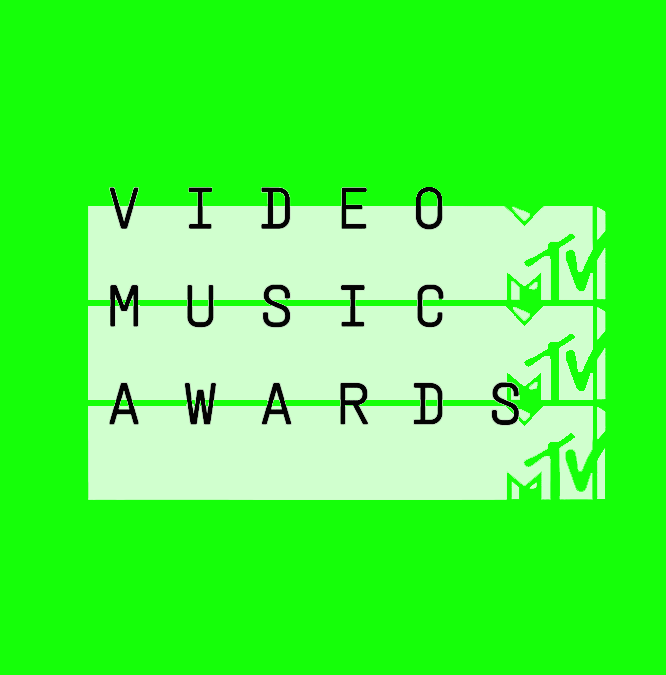 Well this was quite the night for the MTV Video Music Awards 2015! From Kayne West announcing he was running for president in 2020 to Miley Cyrus dressing in some crazy outfits, it was definitely interesting to say the least. It is one that people will be chatting about for years to come!
What were the highlights of the 2015 VMAs?
There were a few awards that were not presented during the live show. Song of the Summer went to 5 Seconds of Summer for "She's Kinda Hot." Best Collaboration went to Taylor Swift & Kendrick Lamar for "Bad Blood," Best Art Direction went to Snoop Dogg for "So Many Pros," Best Cinematography went to Flying Lotus & Kendrick Lamar for "Never Catch Me," Best Direction went to Kendrick Lamar for "Alright," Best Editing went to Beyonce for "7/11" and Best Visual Effects went to Skrillex & Diplo for "Where Are U Now" with Justin Bieber.
Nicki Minaj started off the show in a hot looking, long red dress that showed off a lot of skin along with a red and white headdress. She did a medley of "Trini Dem Girls" and "The Night is Still Young." Then, she surprised everyone by having Taylor Swift come out so they could duet on Taylor's song "Bad Blood." Weren't these two just mortal enemies not too long ago? Weird but they made it work and did a great job together.
Miley Cyrus is announced as tonight's host and she started off by making (or attempting to anyways) a joke about, "This show hasn't had a host for two years, a tradition they'll probably return to after tonight." I thought Miley did a horrible job as host. She wore outfits that ranged from skanky to outright horrendous. During the show, she did a couple of skits including one where she is eating "magic" brownies made by none other than Snoop Dogg himself. Throughout the show, she made a few other drug references as well.
The performers, overall, were pretty good. Demi Lovato performed her song, "Cool for the Summer" live from the Orpheum Theatre complete with beach balls, umbrellas, a short appearance by Iggy Azalea and ended with Demi surfing the crowd in a kiddie pool. Macklemore and Ryan Lewis were also live from the Orpheum Theatre with "Downtown."
Other performance of the night included The Weekend with "Can't Feel My Face" and Tori Kelly (introduced by Neyo and Kylie Jenner) with "Should Have Been Us." The Weekend were absolutely impressive live and Tori Kelly slayed her performance. Miguel and Gigi Hadid introduced Twenty One Pilots and ASAP Rocky who collaborated with "Heavy Dirty Soul," "M$," and "LSD." John Legend introduced Pharrell, who performed a medley of two of his songs: "Freedom" and "Come Get It Bae." He did an awesome job and the audience displayed red and yellow flags.
One of the big performance of the night was the return of Justin Bieber. He did a medley of songs including his hit with Skrillex & Diplo, "Where Are U Now" and his new hit, "What Do You Mean." I have to say that I am not a huge fan of Justin Bieber; never have been and never will be. However, he did okay with his performance that didn't include as much dancing as you usually see by Justin but did include him flying (of sorts) along with a standing ovation by the audience and him breaking down into tears at the end.
Another big moment of the show was Taylor Swift presenting Kayne West with the Michael Jackson Video Vanguard Award. She starts off by saying, "I first met Kayne West six years ago, at this show actually." We all remember that show right? You know, the one where Kayne interrupts Taylor's acceptance speech? Kayne's speech was weird as heck and so so so long. It felt like it was an hour long but it really wasn't. So, Kayne blabs about the 2009 incident with Taylor to talking about orange juice to yapping about baseball. Oh, and then he goes on about how he smoked something before the show to take the edge off and ended his speech with how he will be running for president in 2020. I really hope he was joking with that one.
Taylor Swift was the big winner of the night. She took home the awards for Video of the Year for "Bad Blood," Best Female Video for "Blank Space" and Best Pop Video for "Blank Space." She certainly deserved the wins for them. She is a talented artist who does a lot of her fans and for charity.
Other award winners included Mark Ronson ft. Bruno Mars for Best Male Video for "Uptown Funk," Nicki Minaj for Best Hip Hop Video for "Anaconda," Fall Out Boy for Best Rock Video for "Uma Thurman," Fetty Wap for Artist to Watch for "Trap Queen" and Big Sean ft. Kayne West and John Legend for Best Video with a Social Message for "One Man Can Change the World." I didn't agree with all the winners here as I was rooting for Nick Jonas with "Chains" to win Best Male Video and Hozier with "Take Me to Church" to win for Best Rock Video.
Some of the other stand out moments of the night! Rebel Wilson presented the award for Best Hip Hop Video but before she did, she stripped down to a shirt that read, "F**K Tha Stripper Police." I am sure MTV was just thrilled about that one. When Big Sean and Nick Jonas presented the award for Best Female Video, Nicki Minaj walked right by Taylor Swift, not even acknowledging the fact Taylor was applauding for her. Not so sure that their 'bad blood' is done and over with. Nicki also called out Miley for slamming her rant on Twitter last month, Miley fired right back at her until MTV went to commercial.
To end the show, Miley Cyrus did a performance about some song about her smoking weed and how she don't give a f**k. Gee, her daddy must be proud  as ever of his little girl. Oh and Wayne Cole set off fireworks and Miley announced that her new album is available to download for free online. Needless to say, I don't think MTV will be inviting Miley back to host next year.
photo credit: "Mtv-vma-2015-logo" by Source (WP:NFCC#4). Licensed under Fair use via Wikipedia – https://en.wikipedia.org/wiki/File:Mtv-vma-2015-logo.png#/media/File:Mtv-vma-2015-logo.png