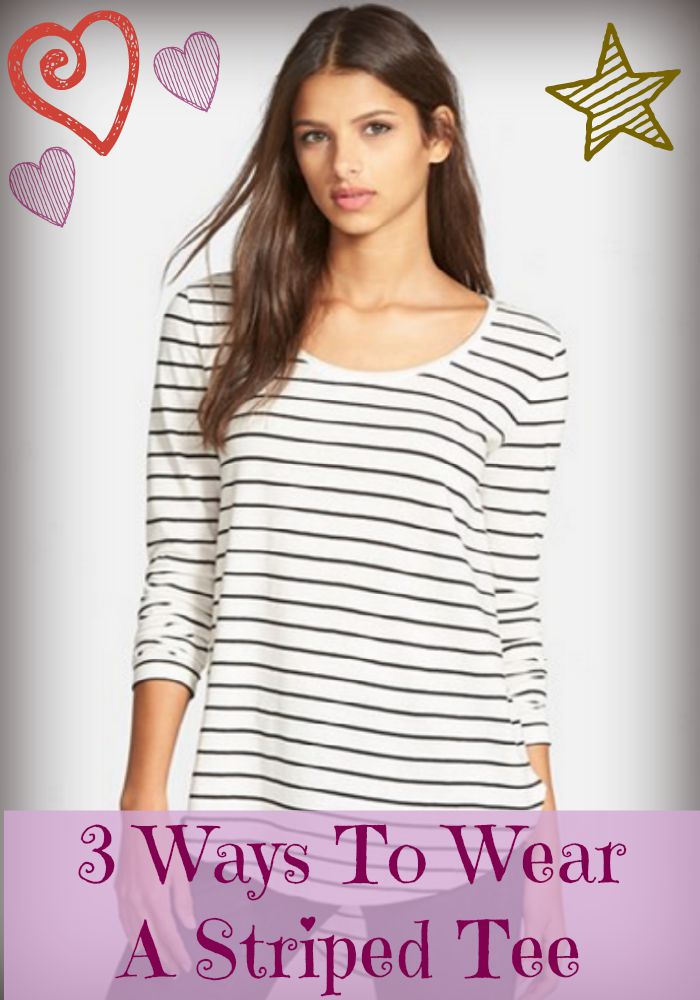 Hello lovelies! Today I wanted show you some fabulous ideas to remix your wardrobe. This time I thought we could add this thin striped t-shirt to the wardrobe. You see, it was not long ago that my poor t-shirt drawer consisted mostly of black or grey t-shirts so they were simple to remix, true story. Once you have a few basics, amp it up a little bit by layering more details.
Enter this great thin stripe shirt. I found a perfect shirt at Nordstrom with a High/Low hemline so it can transform easily with pants, leggings or skirts. You could totally throw this shirt over a pair of jeans and grab a cute handbag TBH. All of you savvy girls out there know looking at this shirt that it has so much potential. Below I have taken this shirt and put together three very different outfits, all using this striped t-shirt. I have included links for everything so you can grab any of the pieces you have to have! *Affiliate links included in this post.
Remix Your Wardrobe with these Great Fall Fashion Looks
Related: Teen Summer Fashion Ideas: The Boho Chic Girl
Easy Chic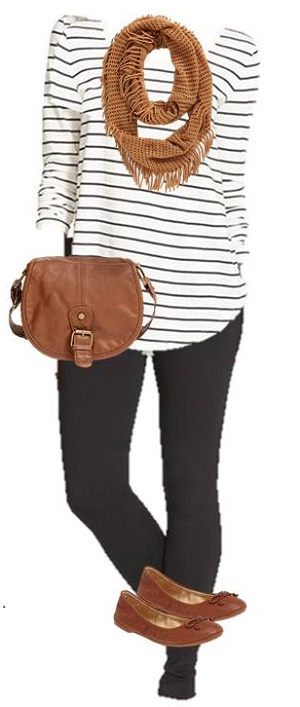 A black pair of leggings is a fab place to start as this shirt has a nice high/low hemline. Now let's take this outfit up a notch. I am a scarf girl through and through, so for a great fall look you can add a scarf in almost any solid colour. This time I have picked a tan scarf with fringe with a color that is completely on point to match this compact bag. Throw in a pair of matching flats, and you are set to head out.
Glam It Up

Glamour girl, this striped t-shirt will look fabulous. This outfit is all about patterns. I have pulled together a navy pencil skirt that pulls in the t-shirt to make the whole outfit look sleek. The skirt and the t-shirt work well together because the thin stripe balances with the large floral. Pull in the colors from the skirt with a sleek pair of pumps. The cherry on top is a statement necklace that adds a layer of texture for a look that looks chic. Winning!
Related: Michael Kors Teen Fashion Accessories Under $100
The Smart Jacket

This is a solid look that is so easy to put together in a flash. Take a jacket with a bit of structure and layer it over the striped t-shirt. Since the striped shirt I featured has a long hemline, tuck the shirt in this time to keep everything looking sleek. To keep this outfit balanced, add a pair of dark boot cut jeans which will balance the bottom half of your outfit. Keep the accessories basic, such as I did with these easy flats. I love the belt with a larger belt buckle, which is a great finishing touch.
Let's take one last look at just how fabulous these outfits look!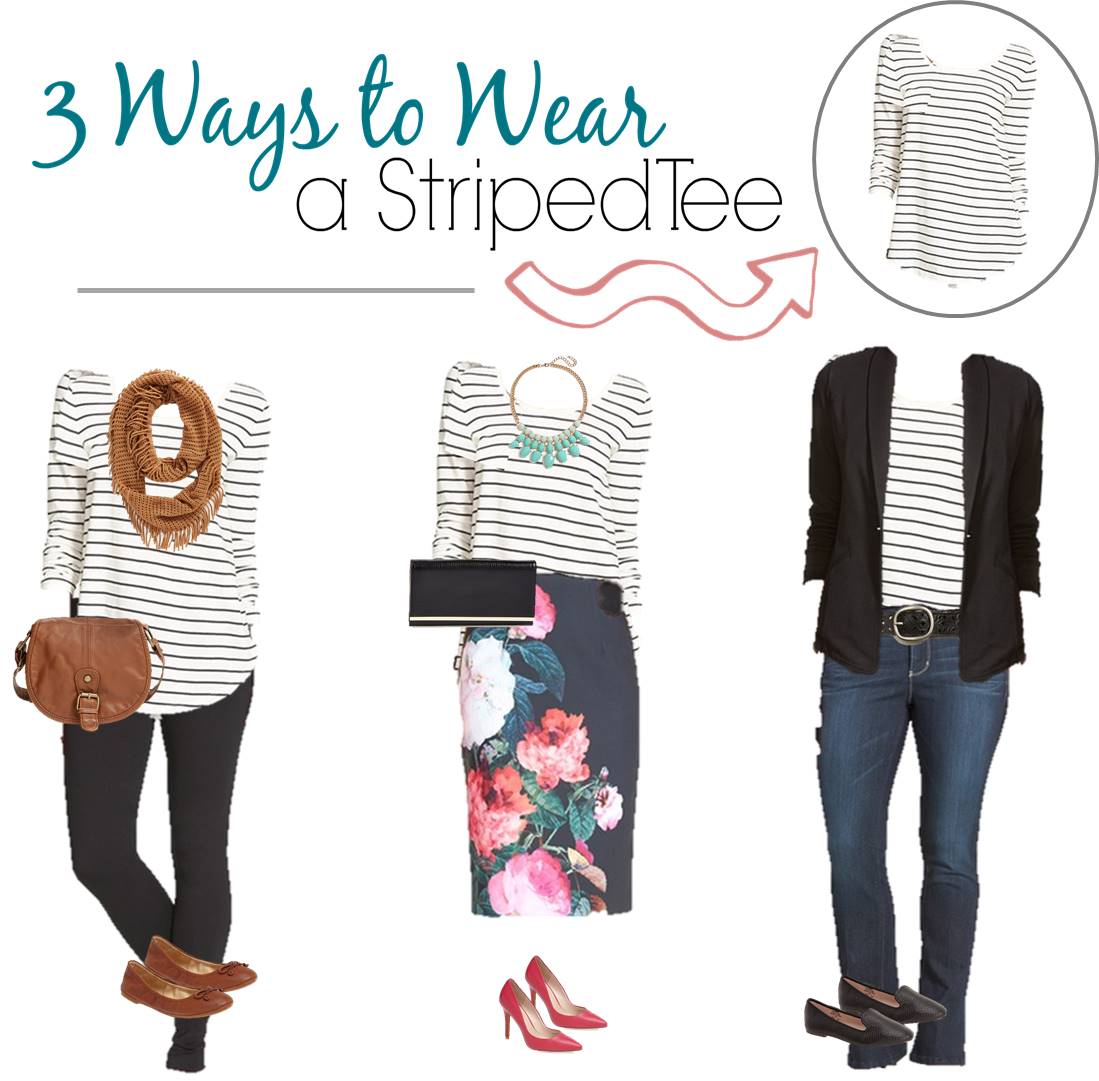 For more fall fashion and beauty posts, check out a few of my favorite blogs:
Lovely readers, which outfit is your favorite? Tell us in the comments!