Fantasy football is basically a national pastime at this point. Each fall, millions of Americans look forward to the season starting, but they want to play fantasy football as much as they want to support their favorite team. They talk to their friends about putting their team together and compare notes about how they will find success during the upcoming season.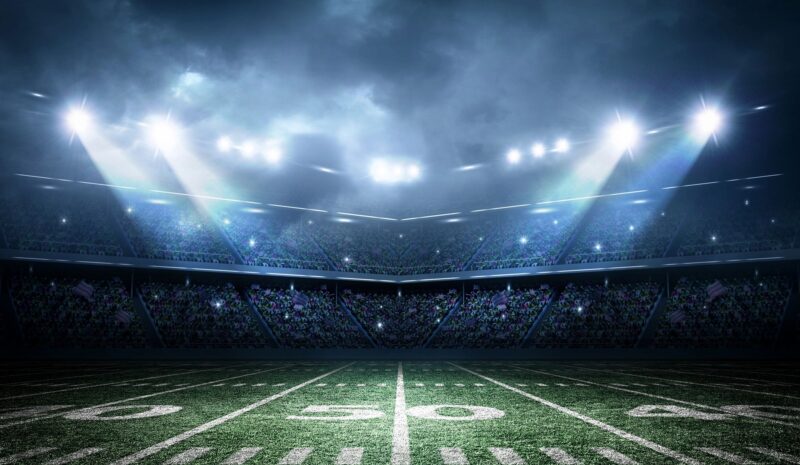 If you're a person who wants to play fantasy football, you'll likely have a top website that you like to visit, if not more than one. There, you should find certain features that will help you dominate your league and also get you in the mood to challenge your friends for bragging rights.
Let's talk about some key features you'll likely want to see from your favorite fantasy football website.
A Reactions or News Column
You'll probably want insightful columns that talk about what's happening in the pro football world. Although fantasy football features the word "fantasy" as part of it, it's still reality-based. You find success in the league you create based on what players and teams actually do in the real world.
The best fantasy football websites will have articles that talk about the moves that teams make during both the regular season and the offseason. For instance, you might have a current one talking about the Cleveland Browns moving Baker Mayfield to the Carolina Panthers since that news has dominated the headlines in recent weeks.
You might have articles informing you about some new wide receiver who's set to make a splash after getting picked early in the NFL draft. These articles might talk about sleeper fantasy football picks you can make to round out your team in the late rounds. Whatever the article topics, the best sites will have some that feed both your fantasy football and real-world football obsessions.
A Fantasy Football Primer
Let's face it: no one knows what they're doing the moment they get into a fantasy football league. Maybe you know a ton about football already, but that will not necessarily translate to fantasy football success.
You need to know about all the existing fantasy football rules before you find success in this endeavor. You need to understand how to draft players and who to start and sit on a given day. The best websites should tell you how to start out in this activity and how to get better and compete almost immediately.
Your friends and longtime players probably won't go easy on you just because you're a newbie. That's not how you play the game. They'll likely try and smash your team and taunt you mercilessly, even if you're a novice.
Your favorite fantasy football website should allow you to advance and get better as fast as possible. You can start with the basics but quickly advance and contend by reading the advice columns and checking out the other daily features.
A Way to Ask Questions
Your favorite fantasy football website should also have a way for you to ask questions. Nobody ever knows everything about fantasy football. You can play it nonstop for ten years, and you should still have questions to ask so you can keep getting better.
Some fantasy football websites have a connected podcast you can listen to every week. If you submit a fantasy football question, the hosts might talk about the answer on the podcast. If not, they might address your question via email.
Analytics
You might feel like gut reactions are the only way to win at fantasy football. You may have a superstar roster, but you can't start every player every day. You need to make certain picks based on who you think will have a good week.
That's one way to go, but analytics should also inform most of the moves you make to try and win. They will tell you to start a particular wide receiver against a safety who's allowing big chunk plays over the past few weeks. Those same analytics might compel you to start that safety because you think he's about to have a bounce-back game.
You can learn how to use analytics and take full advantage of them on your favorite fantasy football website. There, you will find rankings, projections, player cheat sheets, and more. You can use all of those to figure out who to pick. You're making educated guesses backed by statistics, and that's usually a fantasy football player's winning formula.