This 4th of July craft for kids is perfect for celebrating the holiday without spending a fortune on supplies!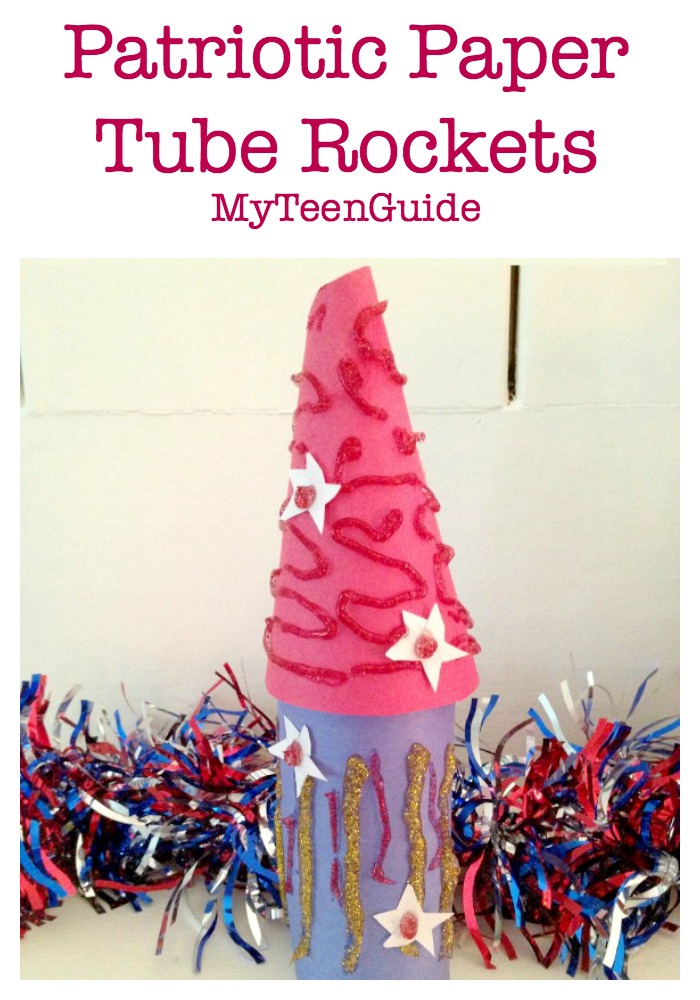 Part of the excitement of the 4th of July are the colorful rockets bursting in the sky! Kids love the bright colors and bold sounds as the rockets take flight and fill the sky with sparkles. This 4th of July, why not try making your own rockets? Not the explosive kind of course, but fun and frugal paper ones that are just as cool! If you have children in the house, chances are you have empty toilet paper, and paper towel rolls galore. Why not put them to good use? Take a peek below to learn how you can turn your paper tubes into patriotic paper tube rockets that will help you ring in the 4th of July with pride.
So gather the kids and let's get patriotic with a fun 4th of July craft for kids that also repurposes your paper rolls at the same time. You don't need a lot of supplies or even a lot of time. Take a look!
Make this fun Patriotic Paper Tube Rockets 4th of July Craft for Kids
Supplies needed:
Affiliate links included. Thanks for the support.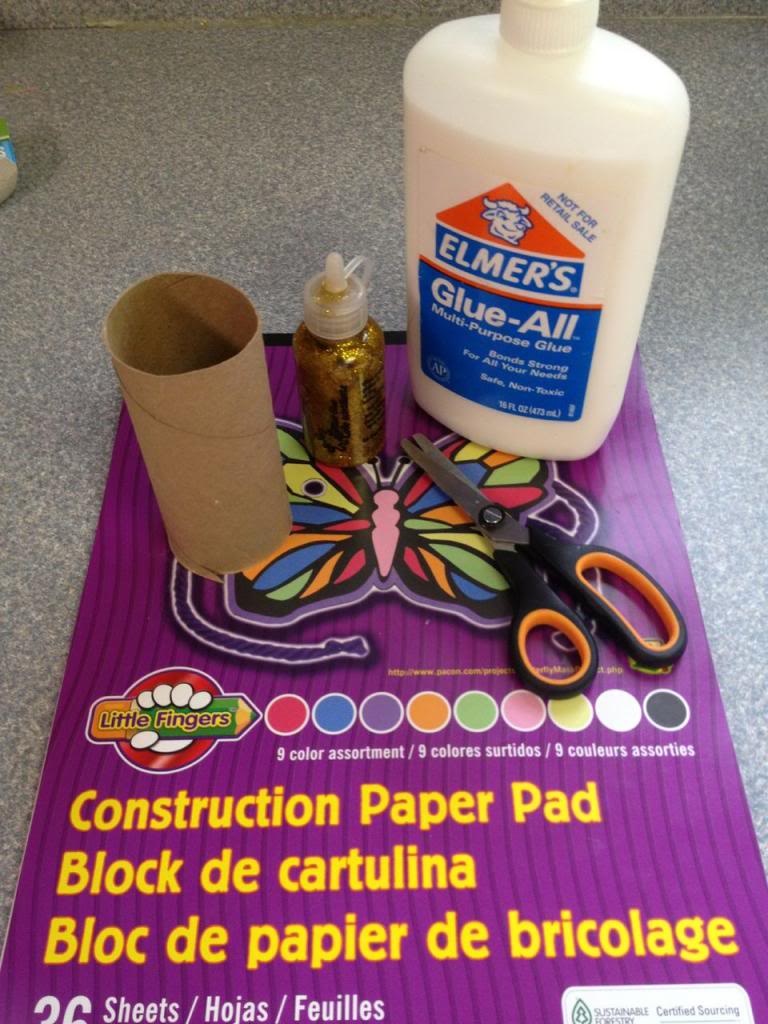 One paper towel or toilet paper roll for each child.
Red, white, blue construction paper
Glue
Assorted colored glitter
All of these materials can be found at your local dollar store. As you can see this 4th of July craft for kids is super inexpensive to make.
Directions:
Cut your paper into strips that match the width of the paper tube. You can use whichever color you wish.
Apply glue to your tube and wrap the paper strip around it. Press firmly into place.
Cut stars, stripes, and other designs out of a contrasting color.
Apply some glue and continue to decorate your tube. There is no wrong way to do this. Just continue to decorate the tube in patriotic colors and designs until it looks the way you want.
Cut streamers out of your paper and attach with glue to the bottom of the tube.
At the top of your tube, make a rocket point by bending a half moon shaped piece of paper into a cone shape that fits.
Finish with glitter accents.
When you are done making this 4th of July craft for kids, you will have the most patriotic little rockets you could ever imagine! Allow children to parade around the house with these little gems. They can also use them to decorate the 4th of July picnic table, or take them to your 4th of July parties. Or, just display them around the home. You can attach floss to them and hang them from the ceiling if you wish or from a mantel. Either way, they are sure to add a festive touch!
The 4th of July will be here before you know it! Get a jump on your crafting and give these patriotic paper tube rockets a try! Be sure to check our other summer crafts for kids!