Thank you Chicco Shop for sponsoring this post. While this was a sponsored opportunity from Chicco Shop, all content and opinions expressed here are my own.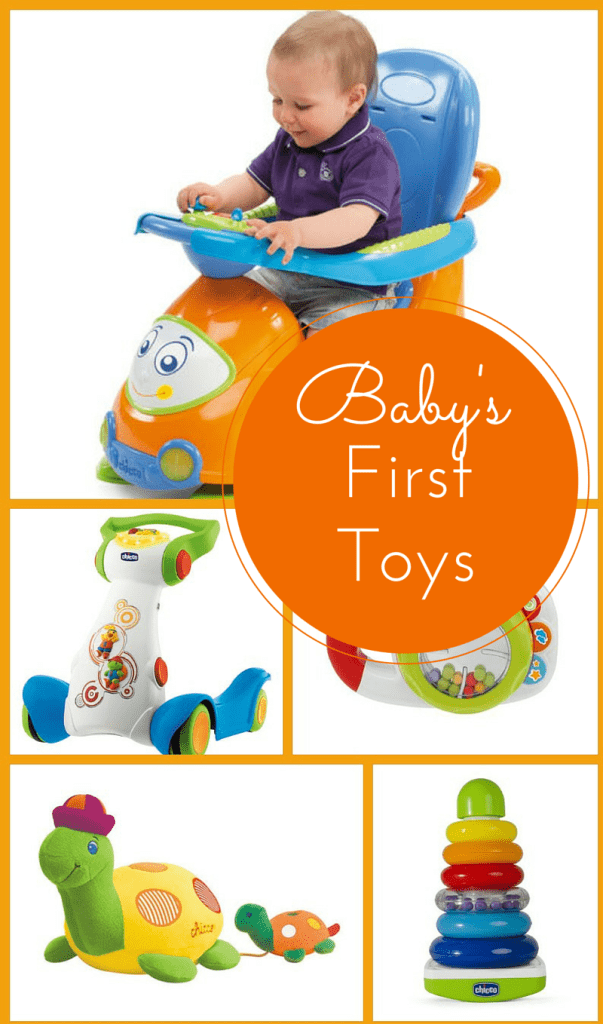 One of my favorite things about being a new mom was buying those first baby toys. I was completely obsessed! I may have gone a little overboard. By "a little," I mean that by the time my son hit his first birthday, his toys alone required their own bedroom. What can I say? He was an only child and the product of six years of tying to conceive. I went a little crazy.
Obviously, your baby doesn't need 500 toys to be happy. If you get the right  baby toys, you really only need a few. So despite the fact that every single baby toy I see makes me gush with excitement and sheer yearning, I've narrowed down this particular list to just five. Yep, five hundred to five. Pretty disciplined of me, don't you think? These five first baby toys from Chicco aren't just cute, they stimulate your baby's growing mind and body in different ways.
5 Perfect First Baby Toys from Chicco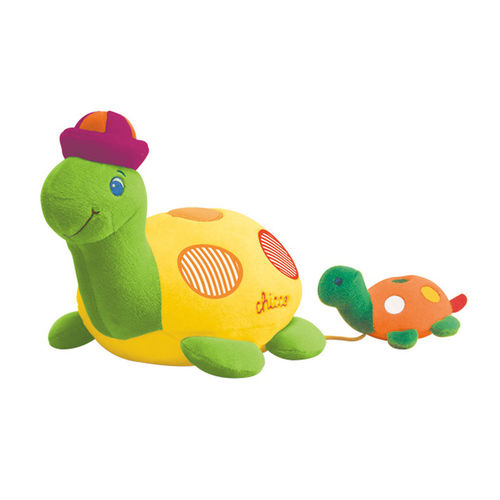 Musical Walking Turtles: Why did these cuties make my list? First, just look at them! They're turtles! I adore turtles. Who doesn't? Aside from that, I love this toy because it grows with you baby. They're made of soft fabric and recommended for ages 3 months and up. When your baby is itty bitty, she can snuggle with them. As she gets older and starts crawling, stick the batteries in them and they help encourage her to get moving.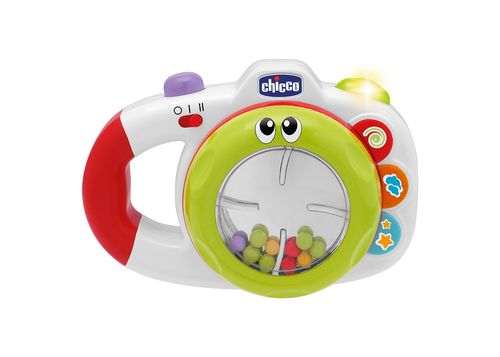 Chicco Baby Camera: I'm all about toys that encourage imagination, even in the early stages of infancy. This cool first camera plays music, has fun sound effects and even flashing lights! Your baby will love turning the lens to see the beads swirl around. Plus it comes with batteries. Yay!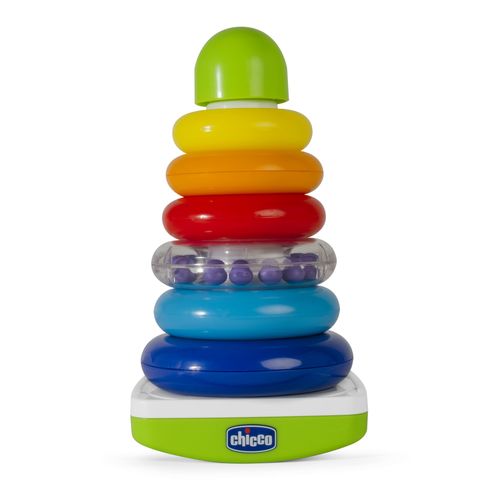 Super Rocking Ring Set: When your baby gets a little older (9+ months), you'll NEED a ring set. It's like THE required toy for this age group. I'm not sure who wrote that rule, but I'm pretty sure even the first cave baby had a ring stacking set. I love Chicco's because it's bright, beautiful and simple. The way a ring stacking set should be. Also because it rocks. Literally, it rocks. So it adds a fun little element of surprise.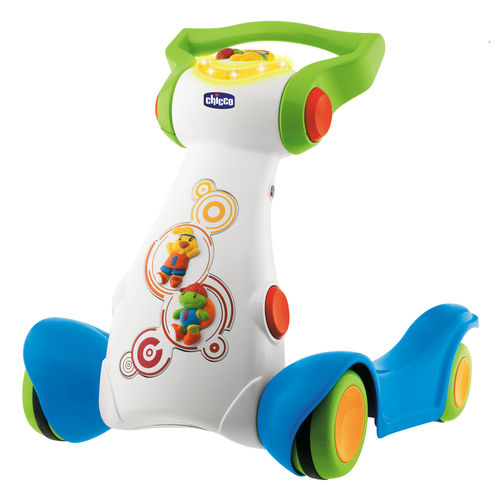 Baby Jogging: Now we're moving into the bigger toys! My favorites!! This is where I REALLY went crazy, so I'm showing a great deal of restraint by including only two. I adore this baby jogging toy because it gives your new walker a helping hand without being overly helpful. Know what I mean? It adjusts to your child's different physiques. The melodies and flashing lights encourage your baby to walk, jog and run. Plus it folds up nice and neat to tuck away into a corner.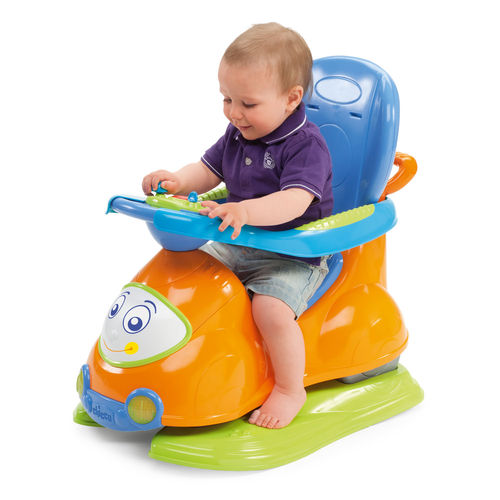 4-in-1 Ride On Car: Just like I think every first baby toys list needs a ring stacker toy, I also think it must have a ride on toy. There are so many great ride on cars at Chicco, but this is my favorite. Why? Because it does four things in one toy. It's a rocker, a push and go, a push and walk, and a sit 'n ride toy. You can also remove the activity center for on-the-go play, so really, it's 5-in-1!
These five first baby toys cover a wide range of skills and milestones for your baby's first year, making them my top choices. Here's some really great news: all together, they'll cost you under $200. Plus, if you spend $150 on Chicco products at any retailer, you can get a FREE Chicco NaturalFit® Gift Set! NaturalFit is a fantastic feeding system designed with three distinct nipple shapes that are angled to promote proper neck positioning.
NaturalFit Rebate Program Details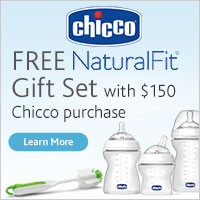 Now through May 31, 2015, simply purchase $150 worth of Chicco products from any retailer to receive your free NaturalFit Gift Set, which includes all 3 stages in the feeding system, plus a bottle/nipple brush. Remember, you can buy ANY Chicco products, not just first baby toys! Learn more about the  Chicco NaturalFit Giveaway – Ends 5/31/15

. While you can earn the rebate by purchasing Chicco items at any store, shop at ChiccoShop.com to discover the widest selection!
What is on your list of must-have first baby toys? Tell us in the comments!