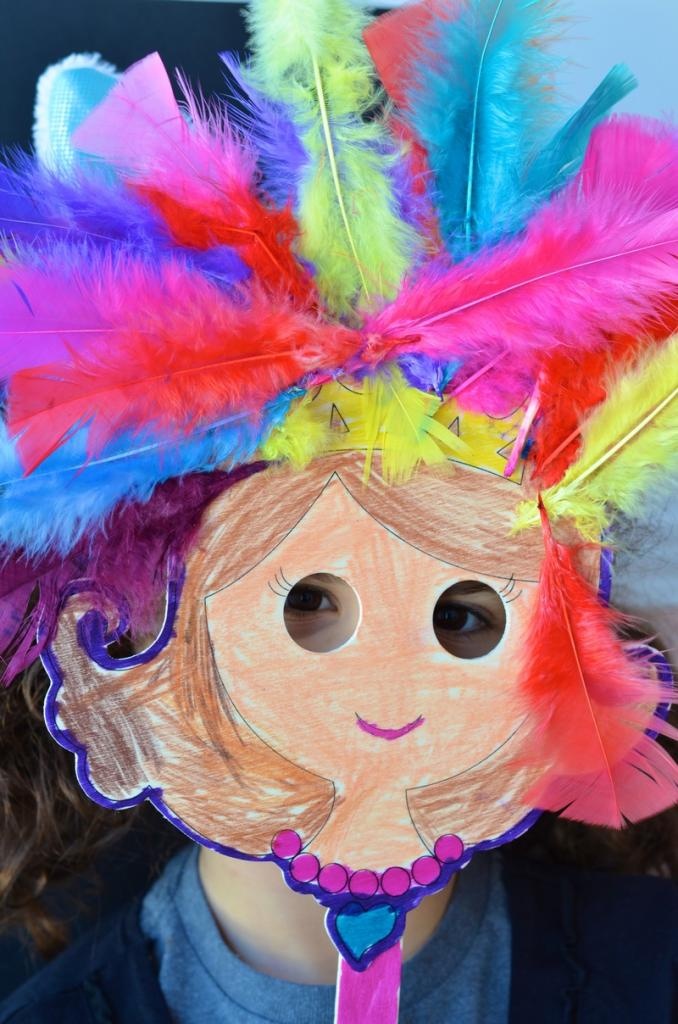 While I was wandering the aisles of my Dollar Store, I stumbled on a bare wooden puppet doll. I thought it would make a cute puppet craft for kids. My daughter would have a blast coloring it and enhancing it. It will keep her busy after school and keep her away from TV or any video games. My daughter is 7 and is very – girly-. She likes feathers, make up, princesses.
I was sure she will love this puppet doll and was eager to see how she was going to enhance it. I am by no means a crafty person. I prefer baking and cooking to crafting but my daughter likes drawing, coloring and making things. She hides in her room and comes up either with a fan craft , a sewing craft  or just a drawing that decorates our fridge, my office.
Fun Feather Doll Puppet Craft for Kids
This post contains affiliate links. Thank you for the support.
Material
Wooden puppet base. You can find multiple shapes at your local dollar store. I even found a lion's one at my store
Crayons
Creativity
Make it
Start by letting your child color the puppet base. It's easier to do this before you add the feathers or any other embellishments.
Spread glue over the top of the puppet's head, where you want the feathers to sit. Don't overdo it too much, but make sure your child adds enough to really make the feathers stick. Sometimes feathers are tricky!
Glue the feathers in place.
Let it dry.
Once your puppet doll craft for kids is done, ask your child to put on a play for you! This is also a fun craft for parties! We made something similar at a Muppets Birthday party and all the guests enjoyed it.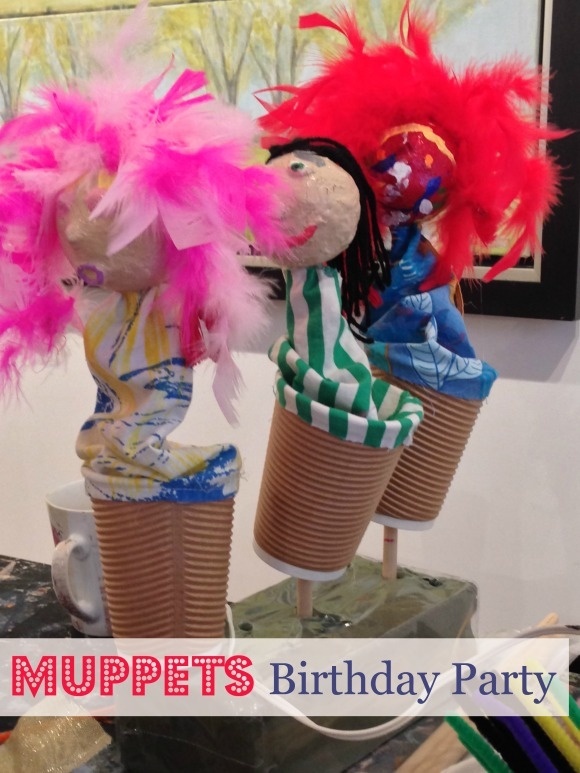 If you have a hard time finding the puppet heads or just want to get a little more hands-on with the entire craft, I highly suggest checking out how to make the Muppets craft for kids too.
The wonderful thing about this puppet craft for kids is that is opens up a huge range of imaginative possibilities. From the initial creation of the puppet to the fun things you can do with it, it really does bring out their imagination.
What do you think of this easy doll puppet craft for kids? Tell us in the comments!