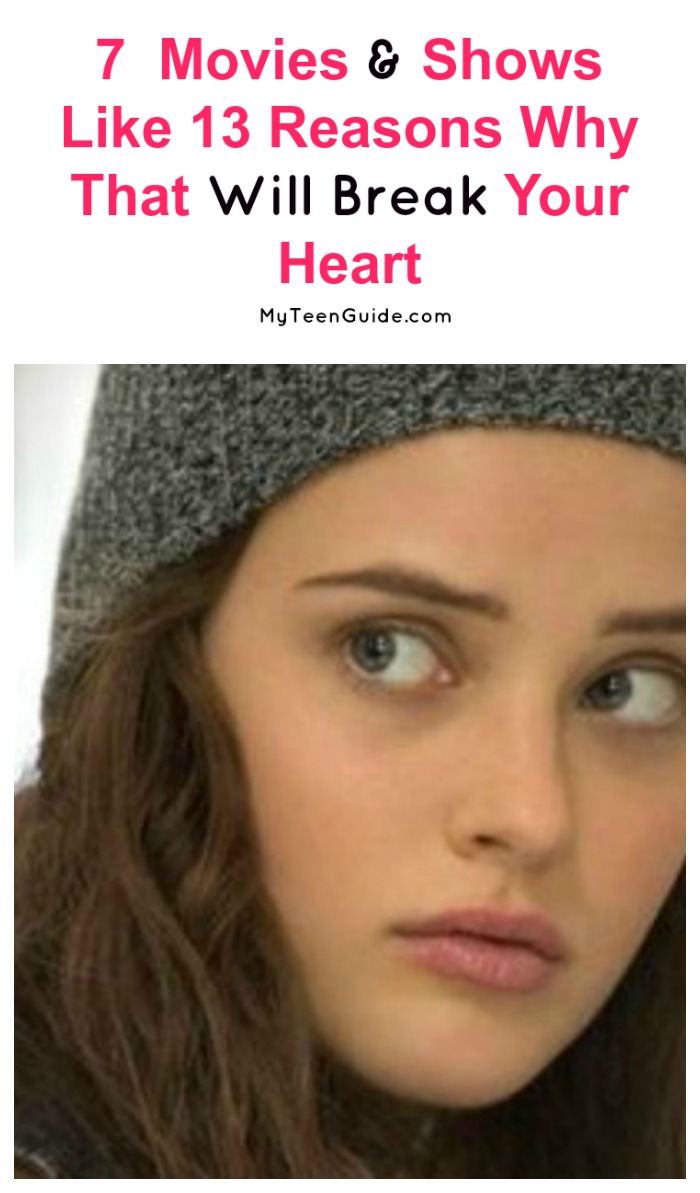 I know what you're thinking. Why would I want to have my heart broken by more shows like 13 Reasons Why? I mean, those 13 episodes were traumatic enough, right? Well, here's the thing: sometimes I just need a good cry. Sometimes you really need a good cry. It's therapeutic in a way that nothing else is. Other times, I need to feel like someone out there gets what I'm going through. Whether I've had a rough month dealing with rotten people or a rough year dealing with loss, I need to get it out. For me, movies and TV shows provide that much-needed release. If you feel the same way, or if you just want to check out some other intensely emotional dramas for your own reasons, these movies and shows like 13 Reasons Why are perfect.
Movies & Shows Like 13 Reasons Why
Veronica Mars
One of my all-time favorite shows, Veronica Mars was a mix of teen drama, witty comedy (think Gilmore Girls banter) and mystery. On the surface, the show focused on the mystery of who killed Lily, Veronica's best friend. However, the storyline went much deeper than just a whodunnit. Veronica didn't just lose her best friend, she lost ALL of her friends after her father accuses Lily's millionaire father (also dad to Veronica's ex-boyfriend) of the murder. The show tackles everything from bullying to sexual assault. While it will make you laugh at times, there are moments when it will absolutely break your heart. Veronica Mars is available to buy on Amazon
. I haven't found a place to watch it online yet, but if  you have a Netflix DVD plan, you can get it that way.
Skins
Like 13 Reasons Why,  the show Skins is surrounded by controversy. Originally a British show, MTV did try to make a US adaptation, but it just didn't catch on. Skins is actually written by teenagers, so it's perhaps the show with the most realistic view of teen life. It tackles incredibly sensitive subjects like sexual assault, drug addiction, and mental illness. Just don't get too attached to the actors, as the show replaced them every two years. The show is available on Netflix.
Freaks and Geeks
An oldie but a goodie, Freaks and Geeks may not have lasted long (only 18 episodes total), but it's definitely reached cult following status. The show aired in 1999 but was set in the 80s. Since it's kind of a comedy, it's not quite as heartbreaking as the other shows and movies on this list, but I wanted to include it because it does a great job of accurately showing the life of the average high school student. It deals with issues like bullying, feelings of not fitting in, and problems with parents. You can watch it on Netflix.
The Virgin Suicides
Like 13 Reasons Why, The Virgin Suicides was originally a book. Sofia Coppola adapted it for film in 1998 and released it at the Cannes Film Festival in 1999. It starred Kirstin Dunst as one of five sisters who took their lives, beginning with the death of the youngest, Celia. The story is a lot like 13 Reasons Why because it centers around a group of teenage boys who are trying to find out why the Lisbon sisters committed suicide. The movie is kind of surreal at times. Watch it on Amazon Starz.
https://www.youtube.com/watch?v=-dO-DIR1lcQ
Mad Love
I absolutely loved Mad Love so much that I've seen it probably a dozen times. Drew Barrymore plays Casey, a teen girl with bipolar disorder. When she moves next door to Matt, played by Chris O'Donnell, the two end up falling in love. When Casey's dad tries to check her into a mental facility, Matt and Casey take off. Matt tries to take care of Casey through the darkest points of her illness, but that proves harder than he though. The end made me bawl. Rent or buy Mad Love
on Amazon.
Girl, Interrupted
Released in 1999, Girl, Interrupted starred Wynona Ryder as an 18-year-old who checks into a psychiatric hospital following a mental breakdown. While there, she befriends other patients, including Angelina Jolie as  a sociopath (which is NOT the same thing as a psychopath) and Brittney Murphy as a pathological liar. The movie is loosely based on the book, which was a true story. While the movie does take some liberties and isn't quite as realistic a story as the book, it was still a pretty good look into life after a mental breakdown. It's not on Netflix, so you can rent or buy it on Amazon
.
Speak
Speak is a 2004 indie film starring Kristen Stewart as an awkward 14-year-old girl who gets bullied incessantly for calling the cops during a party. What no one really knows is that she called them because she was raped. However, when the cops arrive, she doesn't report the assault. Throughout the year, she deals with the emotional impact of not just what happened to her, but her inability to talk about it. Of all the movies and shows like 13 Reasons Why, this one is probably the most heartbreaking. It's also one that, sadly, I can relate to the most. Watch it on Amazon with a Showtime subscription
. Again, you can get a 7-day free trial.
https://www.youtube.com/watch?v=ySpPkHZ66aI
There are plenty of other movies and shows like 13 Reasons Why that show what it is like to suffer through depression, anxiety, bullying and sexual assault. These are just a few of my top choices.
Have you seen any other movies or shows like 13 Reasons Why that totally broke your heart or made you think? Share below!