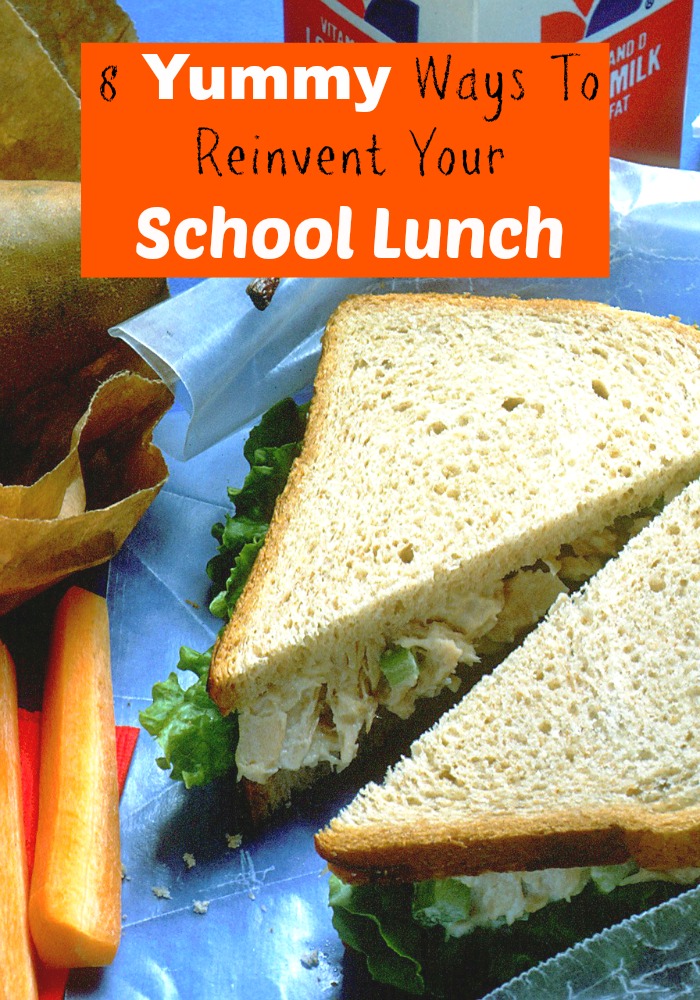 It's the second half of the school year, which means your school lunch is probably getting a little boring. I mean, I think we can all appreciate a sandwich just not every day. Don't worry, we're here to save the day! Check out these eight ways to reinvent your school lunch.
Yummy Ways To Reinvent Your School Lunch
1) Hummus
https://www.instagram.com/p/BA7XNrpnyUY
Hummus is my absolute favourite! It's protein packed and works as a fantastic substitute for mayo or mustard on sandwiches and wraps! It's also super delicious to dip your veggies, and you can even find hummus in different flavors. Ranch dip you're out! Hummus you're in!
2) Fruit Parfait
https://www.instagram.com/p/BA97TuOAs_8/
Yogurt no longer has to be boring, glam it up! Make your very own fruit and yogurt parfait. You can add nuts, granola, fruit and a touch of honey for sweetness. I love to make fruit parfaits with Greek yoghurt because it's a great source of healthy protein, which means it will keep you fuller longer.
3) Grapefruit
https://www.instagram.com/p/BA9-zb-FEP-
Sweet, sour and tangy! Half of a grapefruit is a great addition to your school lunch. It's almost like dessert! Avoiding coating it in sugar and opt for a drizzle of all natural honey instead! YUM!
4) Eggs
https://www.instagram.com/p/_kjy3lwGyz/?tagged=hardboiledeggs
Hard-boiled eggs are lifesavers! I try and always have a few ready to go in my fridge. They are the perfect grab and go addition to your lunch.
5) Spinach
https://www.instagram.com/p/BA99C1KCZB3
The best green food! I'm a huge fan of spinach, yum! It's a sneaky way to pack in some extra nutrition. Toss some in your smoothies, sandwiches, and wraps or make a salad, just make sure you always rinse your leaves well first.
6) Guacamole
https://www.instagram.com/p/BA7IsdyQ7id
Guacamole is delicious! Guac is perfect for dipping your carrot and celery sticks or for dipping some nacho chips. Try it spread on a turkey sandwich, yum!
7) Pizza
https://www.instagram.com/p/BA9oUryRwnl/
Make your favourite kind of pizza on naan bread instead of homemade pizza crust! It's so easy and tasty! My favourite kind is BBQ chicken. Pizza can be enjoyed at lunchtime whether it's cold or warm.
8) Flavoured Water
https://www.instagram.com/p/9JRkjuJ1S1/
Watch out juice boxes, this is the new healthy trend! It's super important to get meet your daily water requirements, but it doesn't have to be boring! Grab an ice cube tray and fill it with some of your favourite fruit. Lemons, limes, oranges, raspberries and strawberries work wonderfully! I also love adding some mint leaves. Freeze your ice cubes and then you're ready to go. Fill your water bottle and pop a few ice cubes in and there you go – homemade flavoured water with lots of yummy flavors!
Who said school lunches couldn't be fun? They're wrong! Enjoy your school lunch with these awesome, healthy tips! Bon Appétit!
What are your favourite school lunches? Do you like our tips? Let us know in the comments below!
*Image via Pixabay