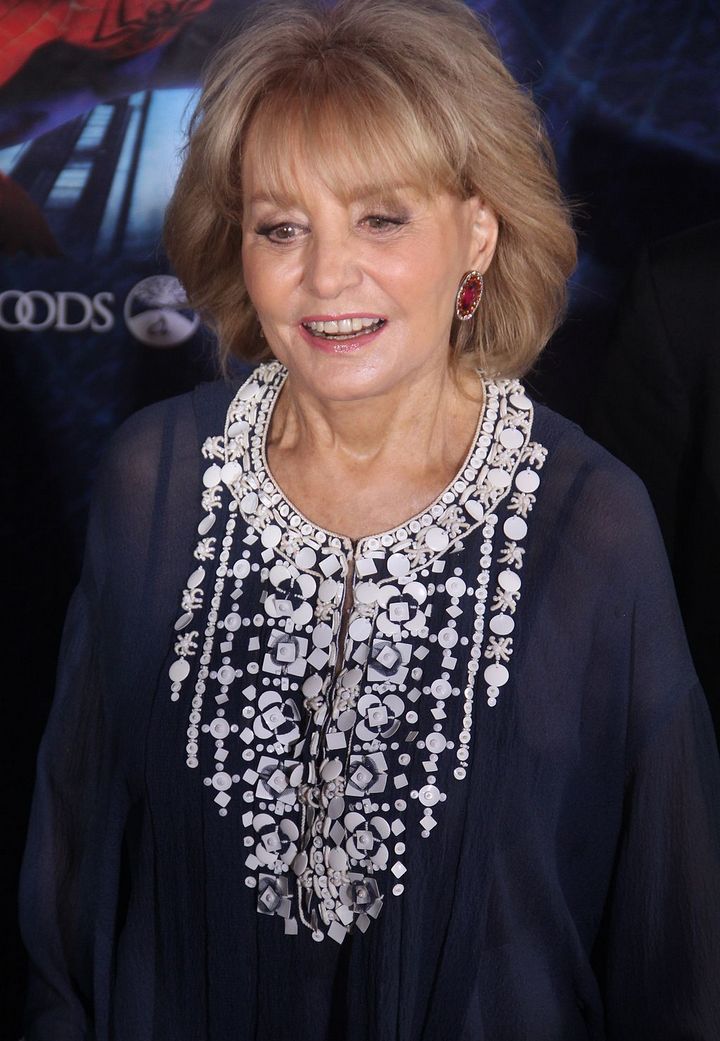 Last night, Barbara Walters showcased the case of Mark David Chapman, the man who killed John Lennon. Check out our American Scandals recap to see what you missed!
Background of Mark David Chapman
Mark David Chapman was born on May 10, 1955 in Fort Worth, Texas. His father was a United States Air Force Staff Sergeant and his mother was a nurse. He had a rough childhood growing up, his father was abusive towards his mother and cold and heartless towards him. Throughout his childhood, Chapman pretended there was a group of "little people" living inside his bedroom walls and he had powers of a King over them.
In 1971, Chapman became a born again Presbyterian. He worked as a summer camp counselor at the YMCA. The kids loved him, giving him the nickname Nemo. He was later promoted to assistant director.
While still in high school, a friend of his told him about the book The Catcher in the Rye by J.D. Salinger. He became so enthralled with the book that he wanted his life to be just like that of the book's central character, Holden Caulfield.
Chapman enrolled at Covenant College in Lookout Mountain, Georgia but soon dropped out because he started feeling like he was a failure, he began having suicidal thoughts and relationship issues. In 1977, he attempted suicide by asphyxiation using carbon monoxide. He was admitted to the hospital by a psychiatrist and diagnosed with clinical depression.
Chapman met Gloria Abe in 1978, as she was his travel agent and they married June 2, 1979. Soon after, Chapman developed an array of obsessions including music, artwork, The Catcher in the Rye and John Lennon. He was a huge fan of The Beatles, especially of John Lennon. However, that soon changed when Lennon made a comment about how Christianity was declining and that The Beatles were more popular than Jesus. His hatred of Lennon continued until his plan to kill him, three months before the murder. He told several people that he was going to kill John Lennon, including his wife and the "little people" from his childhood, who were now adults working for the government.
The Killing of John Lennon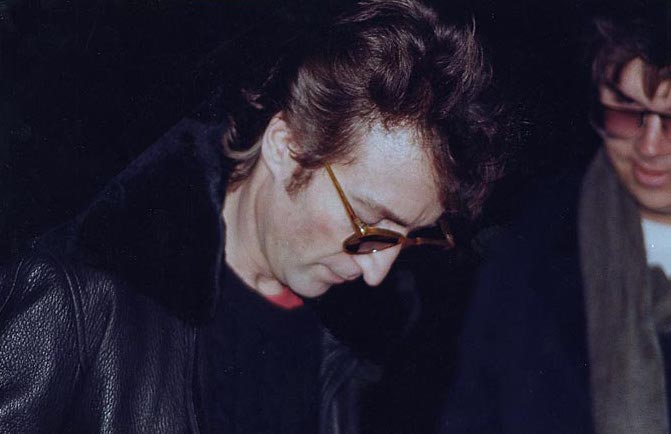 It was December 8, 1980, Chapman left his room at the Sheraton Hotel, bought a copy of The Catcher in the Rye and wrote inside, "This is my statement" and signed it, "Holden Caulfield." He spent the entire day in front of The Dakota Apartments, the residence of John Lennon and his second wife, Yoko Ono, talking to the doorman and fans. At 3:00 pm, Lennon's housekeeper was returning from a walk with the Lennon's 5-year old son, Sean and Chapman stopped Sean to shake his hand. At 5:00 pm, Lennon and Ono left the building to head to a recording session at the Record Plant Studios. Several fans wanted Lennon's autograph, including Chapman, who asked Lennon to sign his copy of the album, Double Fantasy. Lennon and his wife arrived home around 10:50 pm. Chapman said he suddenly heard a voice inside him say "Do it" over and over again. Then, he reached for his .38 special revolver and fired five shots at Lennon's back, with four shots hitting him in the back and left shoulder. The bullets punctured the left lung as well as the left subclavian artery. Within minutes, officers from the New York City Police Department arrived at the scene. Lennon's wounds were severe, so he was transported to Mount Sanai Roosevelt Hospital, where he was pronounced dead at 11:07 pm.
Mark David Chapman's Court Proceedings
Chapman was charged with second-degree murder. After his arrest, he confessed to police that he chose to use hollow point bullets due to the fact that they are more deadly and he wanted to ensure Lennon would die.
Within the six months before the trial was to begin, Chapman underwent a series of diagnostic tests and interviews by psychologists and psychiatrists, 3 of which were for the prosecution, 6 were for the defense and several others were on the court's behalf. When all was said and done, the 6 defense experts stated Chapman was psychotic, with 5 of them stating he had paranoid schizophrenia. The experts for the prosecution said he had a variety of personality disorders but his symptoms didn't match with a psychotic diagnosis. The experts that were appointed by the court stated he was delusional but was still competent to stand trial.
In January of 1981, Chapman's attorney, Jonathan Marks, entered a plea for Chapman- not guilty by reason of insanity. However, in June of that same year, Chapman informed his attorney that he wanted to change his plea to guilty. His lawyer was unsure that Chapman was competent enough to make that decision. But, the judge presiding over the case, Judge Dennis Edwards, entered the guilty plea, stating Chapman made the decision of his own free will.
Mark David Chapman's Imprisonment
On August 24, 1981, Chapman was sentenced to 20 years to life in prison with the stipulation that Chapman receive psychiatric treatment. He was sent to the Attica Correctional Facility in Attica, New York and housed in what is known as SHU, Special Handling Unit. It was feared that Chapman might be harmed by inmates who were John Lennon fans.
On May 12, 2012, Chapman was transferred to Wende Correctional Facility in Alden, New York. He is part of the prison's Family Reunion Program, meaning he and his wife are allowed one conjugal visit a year, lasting for 42 hours and takes place in a particular unit in the prison. He receives occasional visits from clergy, friends and his sister. It is said that Chapman spends his days reading and penning short stories.
Chapman first became eligible for parole in 2000 and can have a hearing every two years. However, Chapman has been denied paroled a total of eight times.
While in prison, Chapman has given several interviews. In February and March of 1987, he participated in a meeting with James R. Gaines from People Magazine. In 1992, Chapman gave audio-taped interviews to Jack Jones from Democrat and Chronicle. Later that year, Jones penned a book titled Let Me Take You Down: Inside the Mind of Mark David Chapman, the Man Who Killed John Lennon. Also in 1992, Chapman did two televised interviews: one with Barbara Walters and one with Larry King. In the interview with Barbara Walters, Walters asked him why he killed John Lennon and he said that he would acquire his fame by killing him.
Have you heard of Mark David Chapman? Do your parents remember where they were when John Lennon was killed? What did you think of this American Scandals recap? Tell us in the comments!