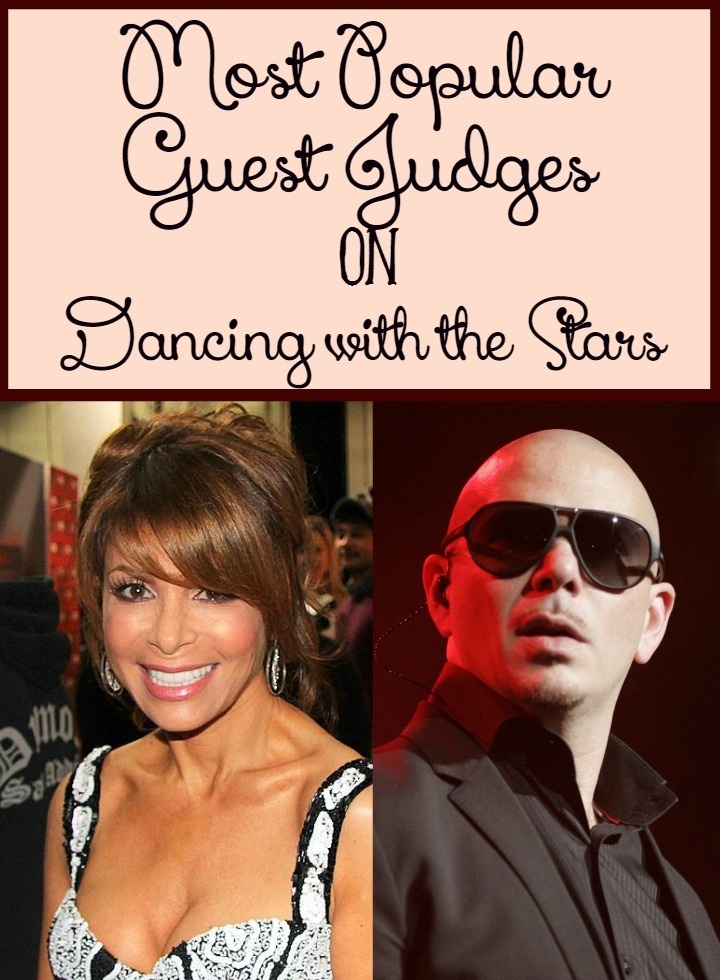 On Dancing with the Stars, guest judges are usually added as a 4th judge for the evening or as a replacement for one of the main judges. These judges are normally former contestants, professional dancers or are associated with the world of dancing in one way or another. Here are the Dancing with the Stars most popular guest judges.
Most Popular Dancing with the Stars Guest Judges
Affiliate links included below.
Paula Abdul– Paula Abdul
is a dancer, singer, television personality, choreographer and actress. She was the guest judge on DWTS in 2012, week 4. At the age of 18, she became a cheerleader with the Los Angeles Lakers. She was also the judge on American Idol from 2002-2009 and on The X Factor in 2011.
Kenny Ortega– Kenny Ortega is a producer, choreographer and director. He was a guest judge on DWTS in 2014 during the semifinals. He was the choreographer for the movies Dirty Dancing
and High School Musical, the director of the movies Hocus Pocus and Michael Jackson's This Is It and the choreographer for concerts including Gloria Estefan's tours Into the Light, Evolution World Tour, Live and Unwrapped and Live and Rewrapped.
Kevin Hart– Kevin Hart is an actor, producer, writer and comedian. He was the guest judge on DWTS in 2014, week 3. He has appeared as an actor in movies such as Scary Movie 3, Scary Movie 4, Little Fockers and The Wedding Ringer
. He also has his own stand-up movies including Kevin Hart: Laugh at My Pain and Kevin Hart: Let Me Explain. Kevin was the host of the 2011 BET Awards as well as the 2012 MTV Video Music Awards.
Pitbull– Pitbull was born Armando Christian Perez. He was the guest judge on DWTS in 2012, week 6. He is a rapper known for his hit songs like Hotel Room Service
, Give Me Everything, International Love and Don't Stop the Party.
Do you have a favorite Dancing with the Stars guest judge? Tell us in the comments!