If you ask me, you can never have enough anime PopSockets!
At least, that's what my manga-maniac son tells me!
Unlike phone cases, which can be a pain to get on and off, PopSockets are easy to change on a whim.
They make it crazy simple to totally personalize your phone based on  your mood!
Check out 7 Anime PopSockets that you absolutely need to add to your collection right now!
Related: Check These Best Japanese Anime Gifts
Anime PopSockets to Add to Your Collection
This post contains affiliate links. If you make a purchase through these links, we earn a small commission at no extra charge to you.
1. Cute Anime Ramen Cat PopSockets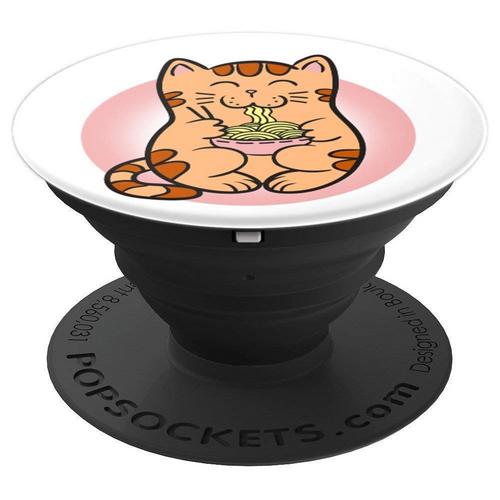 I have a hard time deciding between this one and the next one as which is my all-time favorite anime PopSockets. Good thing I don't have to choose and can get them both! I mean, how can you say no to that darling noodle-eating cat?
2. Ramen Life PopSockets

If you ask my son, he'll tell you that the Ramen Life anime PopSockets is the best one ever. Like I said, I'm split between this one and the Ramen Cat. They are both crazy cute, aren't they? Which one do you like the best?
My son has this design on a t-shirt, and I'm planning to get the PopSocket for his stocking for Christmas.
3. Eat, Sleep, Anime, Repeat PopSockets

Another one that would totally fit my kid, he's all about the "Eat, Sleep, Anime, Repeat" right now! Honestly, sometimes I'm lucky he even fits in the "sleep" part! FYI, if you're crazy about this design, it's also available as a hoodie!
4. Not as Good as the Anime PopSockets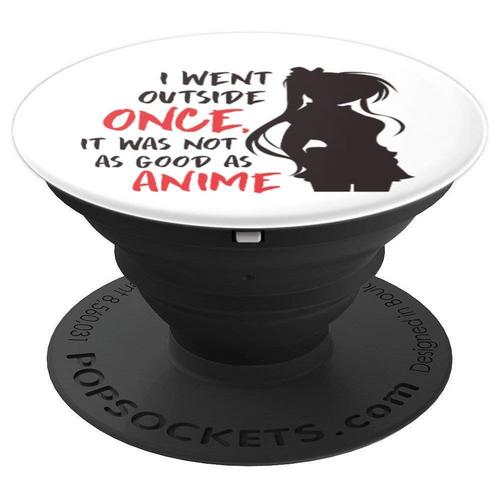 Well hey, at least you went outside once! That's more than I can say for some anime fans! Hey, I get it, the world of anime is SO much more bright and vibrant than the world outside our doors, especially once winter sets in!
5. Warning: May Spontaneously Start Talking About Anime PopSockets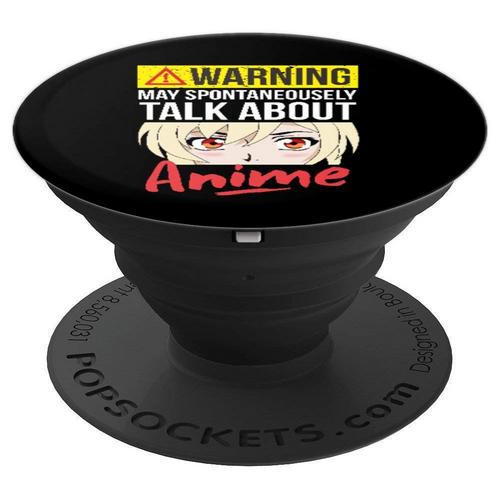 Don't say you weren't warned! If a conversation about everyday life quickly devolves into which anime is better: Tokyo Ghoul or SOA, then this is definitely the PopSockets Grip for you!
6. Let's Talk About Anime PopSockets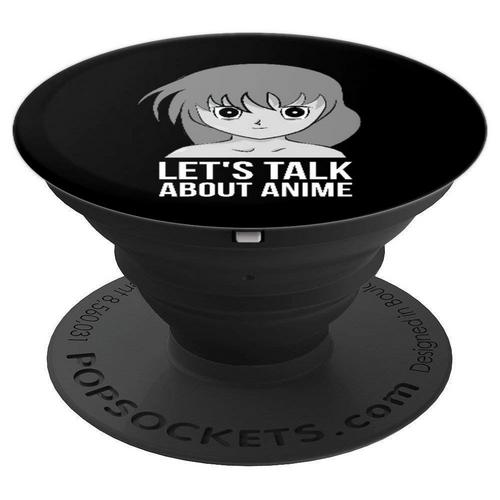 Want to meet other people who love manga and anime as much as you do? Pop this "Let's Talk About Anime" PopSockets on your phone and just wait for the conversations to begin! Trust me, other anime fans will find you! 
7. I Love Anime PopSockets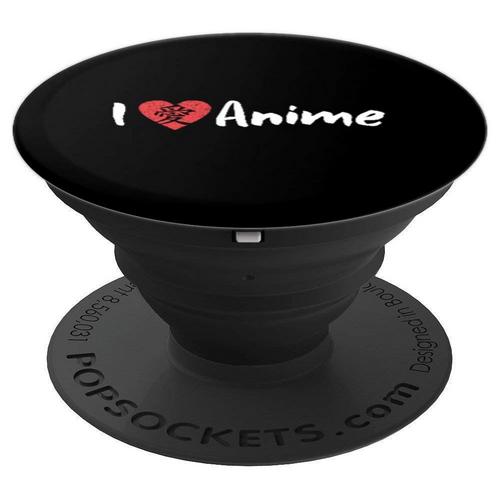 Simply stated yet oh-so-clever, this anime PopSockets tells everyone that you love anime…in Kanji! Don't you just love the combo of the English and Kanji?
Like I said, it's so hard to choose just one favorite anime PopSockets! My son wants them all! They're not expensive, and the really do work well at holding your phone up! So go ahead and splurge!
Which of these anime PopSockets is your favorite? Share below!