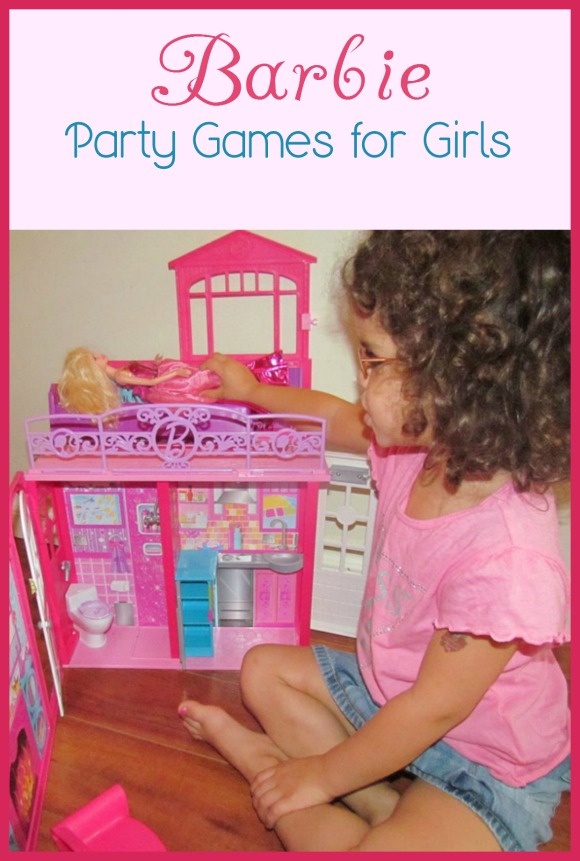 Barbie party games a fun way to keep little girls engaged during a party. The iconic doll has captured the hearts and imagination of little girls for generations, so it's no wonder she's one of the most popular party themes! For some of these games, you'll need actual Barbie Dolls. Dig into your daughter's stash and gather up all her accessories before the party to make it easier. Take a look at some of our favorite Barbie party games for kids!
Barbie Party Games for Kids
Affiliate links are included below where products are mentioned and in the supply collage.
Barbie Scavenger Hunt

Start your Barbie party games with a scavenger hunt to gather the Barbies and their accessories. Give kids a list of items to find and clues on where they are hidden. Make sure every girl's list includes one Barbie, an extra outfit and basic accessories. The goal is to make sure every girl has enough items for the next party game, a Barbie fashion show.
The Barbie fashion show
Barbie is a fashion queen and she loves it when there's a fashion show.Taking the items found during the scavenger hunt, have each girl dress and style her Barbie. Give her tools to style her hair too! Just don't give them scissors, I made the mistake of cutting my Barbies' hair when I was a child, thinking it would grow back! While they're working, set up the "stage." You can use a table as the runway, with streamers down the sides to make a catwalk. When they're ready, let them show off their Barbies!
Barbie Makeovers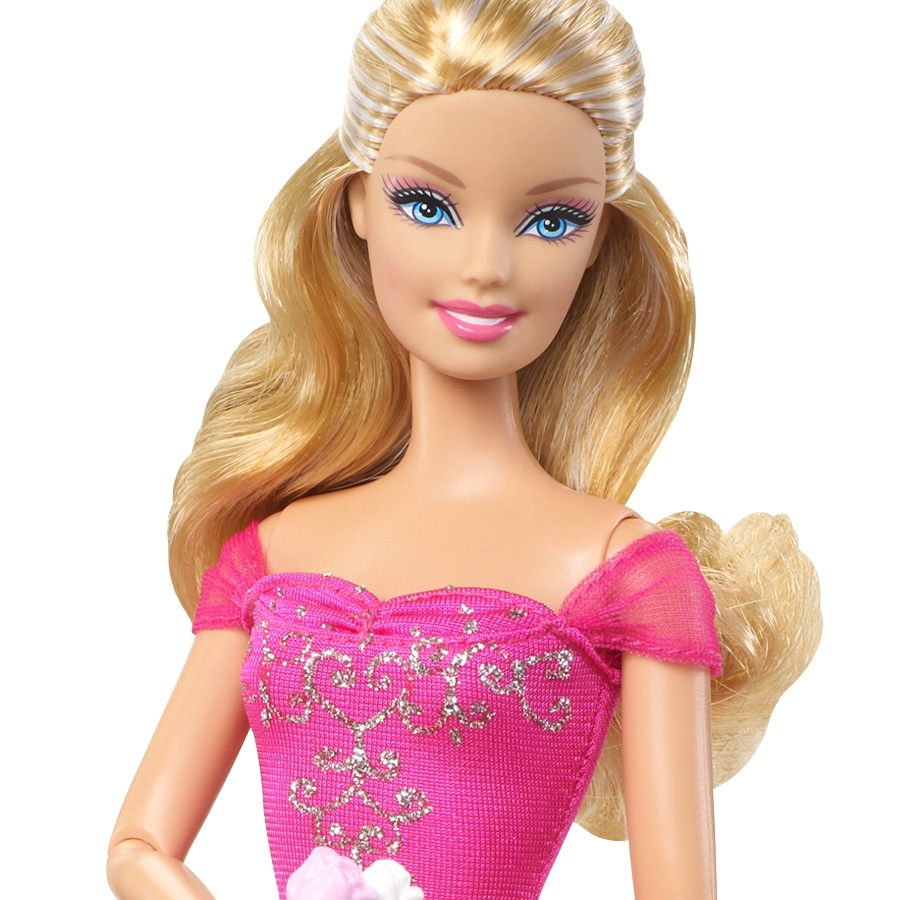 This requires a bit or pre-planning and permission from parents. Gather up some kid-friendly makeup, like the Barbie Make-Up Artist
set. Gather the girls around the table and let them give each other Barbie makeovers! Again, make sure that other parents are okay with their little girls wearing makeup. Keep a stash of gentle makeup remover cloths on hand! You may also want to ask every girl to bring a fancy dress to dress up in. When the girls are done, let them have their own fashion show.
Barbie Coloring Contest
This is a good alternative to the makeover if you don't feel comfortable with putting makeup on younger girls. It's also fun even if you do the makeover! Print out a Barbie coloring page that has a good view of her face. I like this one. Give kids plenty of crayons and colored pencils. Ask them to give their Barbie a makeover with the supplies. Have different categories, such as "best use of color," "most natural" etc. Just make sure you have a category for every child. Give out your Barbie good bag as a prize!
Recommended Barbie party games prizes and supplies:
These Barbie party games will ensure that your party is a blast for all the guests! What little girl doesn't love a day filled with glamor and excitement? Still need more ideas to keep the party going? Check out all our party games ideas!
Do you have any favorite Barbie party games for kids? Tell us in the comments!