Summer and sci-fi just go together like ice-cream and cones, don't you think? If you're looking for something new to binge on, check out our picks for the 7 best Amazon Prime sci-fi shows to watch this season!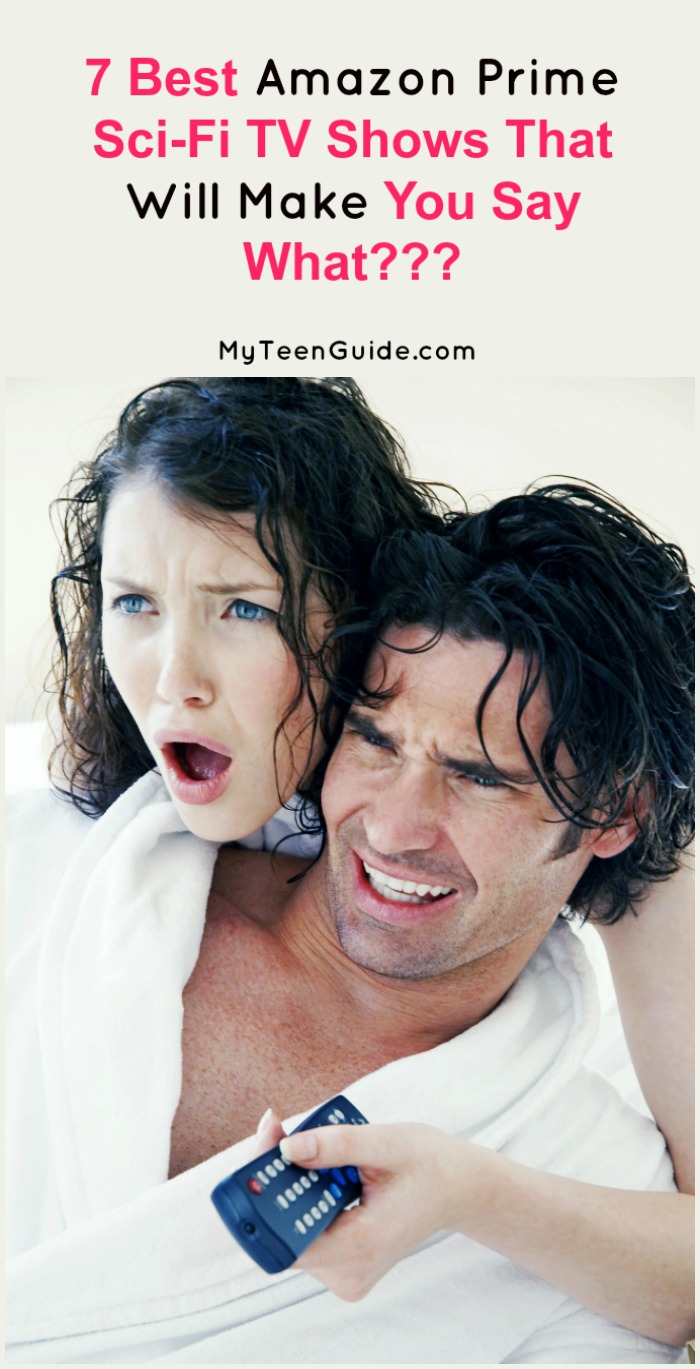 Science fiction television shows are some of the best to watch, especially at night when you're looking for a little spook! If you are an Amazon Prime member and a sci-fi fan, you'll be happy to know that there are plenty of science fiction shows that you can watch for free! Of course, with so many to choose from, it can be a bit overwhelming to decide where to start. These are our picks for the best shows that will totally bend your mind!
7 Best Amazon Prime Sci-Fi TV Shows
Affiliate links included below. Thanks for your support
1. Doctor Who
Believe it or not, Doctor Who
has aired on television since 1963. The show is a British science-fiction program that takes viewers into the adventures of The Doctor, a Time Lord who is also an extraterrestrial. The Doctor uses a TARDIS, a blue police box, to travel through time to fight enemies and help those in need. This is definitely the show to watch if you want to binge watch for a long time!
https://www.youtube.com/watch?v=gqe5fVHZd1w
2. Orphan Black
Orphan Black
is a Canadian sci-fi thriller that takes viewers into the life of Sarah Manning. Sarah assumes the identity of a fellow clone after experiencing a life-changing event. The show explores several science-fiction themes, but mostly speaks to the morality and ethical implications of human cloning. The 5th season just started, so it's a great time to catch up.
3. The X-Files
The X-Files
is one of the original science fiction shows to hit the small screen. The show ran from 1993 to 2002 with 202 episodes. The X-Files follows a pair of FBI agents who investigate X-files. X-files are cases that remain unsolved and are thought to involve paranormal phenomena. One agent, Mulder, believes in aliens and paranormal activity while his partner, Scully, is more skeptical and focuses more on the science.
4. Firefly
If sci-fi, drama, and space western genres appeal to you, Firefly
should definitely be the next show you watch! Firefly is all about life in the future, after humans have arrived in a new star system. The show is all about the crew of Serenity, a spaceship sent to the new location. The crew, which is made up of nine people, all see different things when sent into space.
5. The 100
The 100
takes viewers into a post-apocalyptics and dystopian world where several teens are trying to survive everything from hostile nations to radiation. The teens are the first humans to come from a space habitat back to Earth after a nuclear apocalypse. The show currently offers four seasons with a fifth season on the way in the near future.
6- The Man in the High Castle
If freaky alt-history is your sci-fi cup of tea, you need to check out The Man in the High Castle. It gives a frightening look at what the world would be like if the Nazis won the war. While the rebel forces fight to wrestle control away from the Nazi party, they're encouraged (or maybe taunted!) by mysterious footage showing an alternate reality where the US is a super power.
7- Under the Dome
If you didn't catch Under the Dome when it aired on NBC, now is the perfect time to binge on the entire series. The show, based on a Stephen King book by the same name, follows the story of a town that gets trapped under a giant, mysterious dome. While the first two seasons focused primarily on survival with a few secrets about the dome woven in, the last one makes a giant leap into hardcore sci-fi land and totally warps your mind.
All of these are excellent Amazon Prime sci-fi TV shows to watch this summer! My vote for #1, though, is Firefly. I think everyone should watch Whedon's awesome show!
What about you? Which of these Amazon Prime sci-fi TV shows is your favorite? What other science fiction shows do you love? Share below!