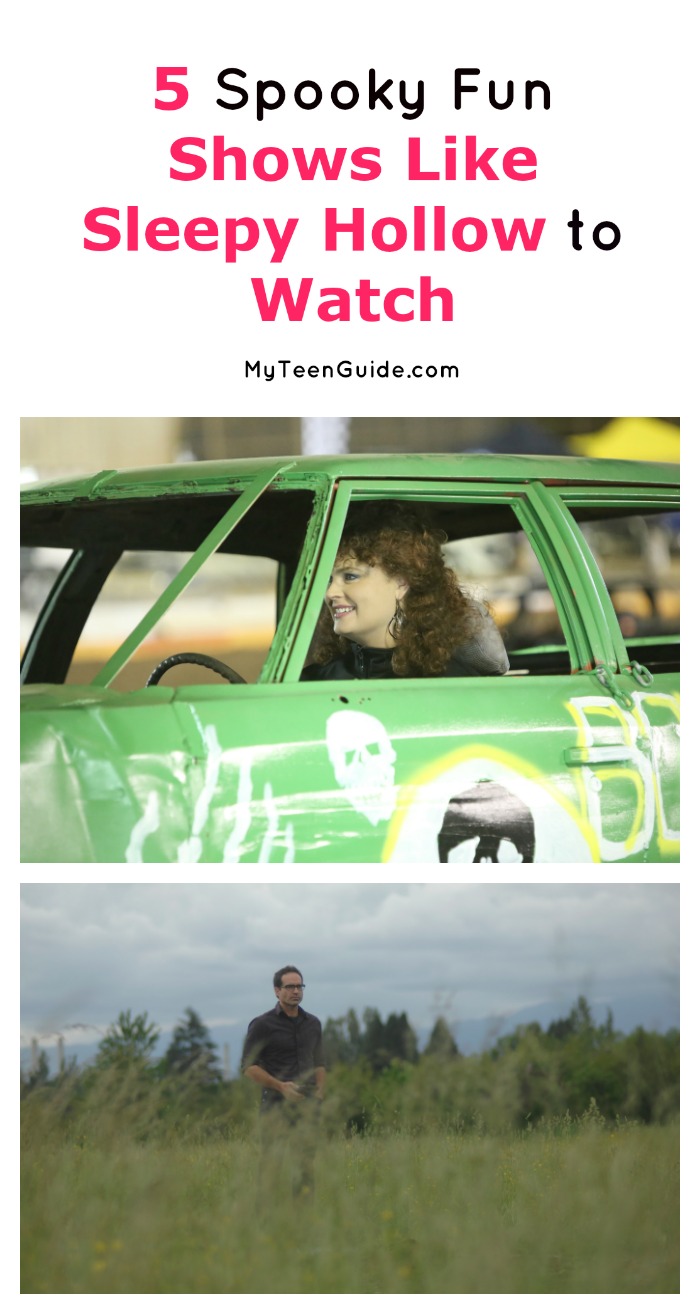 Shows like Sleepy Hollow are perfect for those nights when you're craving a little horror, a lot of action and even a dose of comedy mixed in. This show has been on the air since September 2013 and was just renewed for its fourth season this year! Honestly, I wasn't sure what would happen, especially since the massive change in characters and location during season three.  Here are four television shows that are similar to Sleepy Hollow. These are perfect to watch when you want to stay within the drama/horror genre but want to see some new faces and a new story line!
More Great Shows like Sleepy Hollow
Affiliate links included below.
1. Bones
Bones isn't a horror television series but it does offer viewers episode after episode of crime drama! Bones has been on T.V. since 2005 and ran all the way to March 2017. With 12 seasons and almost 250 episodes, there is plenty of this show to go around! If you're into forensics and crime-solving action, Bones
is the show for you!
2. Under the Dome
Under the Dome
is loosely based off of the Stephen King novel. The show takes viewers into a small town when a dome cuts them off from the world around them. While all sorts of forces are used to attempt to break the dome, the dome is indestructible. The series focuses on the small group of people living inside the dome as they unravel mysteries and learn more about the strange object in hopes of it somehow going away. The show fits the science fiction and mystery genres perfectly. If you have Amazon Prime, you can watch this one for free.
3. The Vampire Diaries
The Vampire Diaries as you can imagine, involves our favorite supernatural beings, vampires! The show ran for 171 episodes and tells the story of a young girl who falls in love with a vampire who is much older and much more sinister than she ever thought. Of course with any love story comes drama and evil villains who want to ruin everything. This show is perfect for night time binge watching. The entire series is on Netflix.
4. Wayward Pines
Wayward Pines
is a classic mystery and science fiction television show that is sure to keep you on your toes. Though the show only lasted for two seasons, each of the 20 episodes is worth watching! Wayward Pines is all about the investigation of the disappearance of two U.S. Secret Service agents in a small town in Idaho. But, the town isn't all it seems. Residents are kept in by an electric fence and the town is ruled by a sheriff who is on a serious power trip. This show is full of twist and turns if you're seeking a rollercoaster ride!
https://www.youtube.com/watch?v=AhvszRrle5o
5. Supernatural
Supernatural
is probably one of the most popular shows on the CW ever. It's definitely the longest-running and shows no signs of stopping since it was already renewed for Season 13. The show follows the Winchester brother's fight against all things evil, and I do mean all things. From yellow-eyed demons to the devil himself to God's very own sister, they've fought it all. It's hard to imagine what they could go up against next, but somehow the writers keep finding bigger and badder bads every year.
What are your favorite spooky shows like Sleepy Hollow? Have you watched any of the shows on this list?