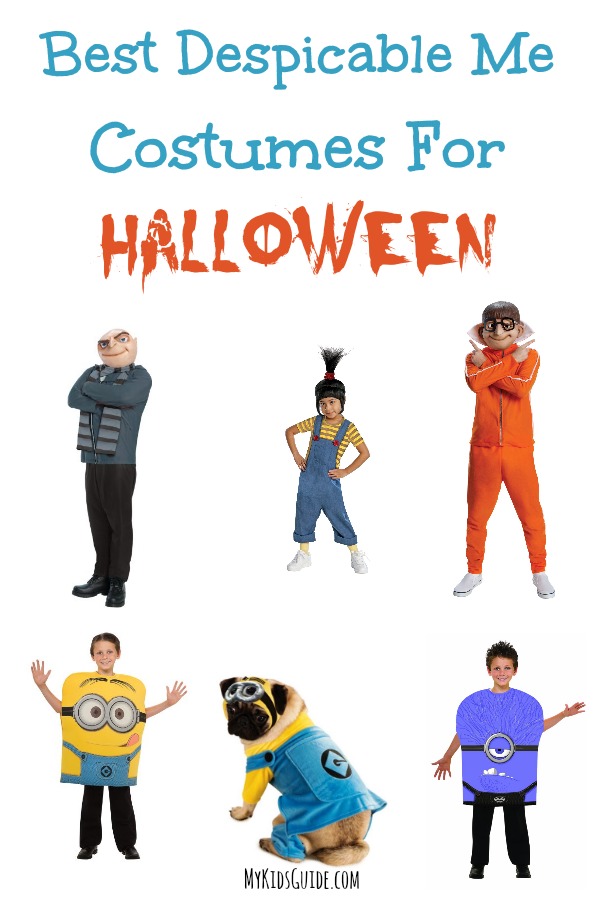 We have pulled the Best Despicable Me Costumes For Halloween together for you to grab up now for your Halloween events. Every household loves the fun and laughter that comes with Gru, the girls and of course all of his minions.  With Despicable Me & Despicable Me 2 becoming box office hits in the last few years, this is one theme for Halloween you will love seeing your kids embrace.  Have fun dressing up with your kids, or send them out as your little minions this year!
BEST DESPICABLE ME COSTUMES FOR HALLOWEEN
Everyone loves this the stiff, but oh so lovable Gru.  Gru captured our hearts in the first movie as the gruff rebel who fell in love with 3 orphaned girls and became their Dad.  Grab this Men's Gru Costume for Dad to wear while he is out with his minions trick or treating this year.

Vector was the best arch enemy you could have found!  Whether it is his likeness to Bill Gates, his love of the orange "warm up suit", or his knack for being in the right place to foil Gru's plans – everyone loves this villian.  Grab the Vector Mask this year for a fun villian costume.


Agnes was the sweet and lovable youngest in the girls that Gru adopted.  Always full of witty questions and more love than Gru could handle, Agnes is everyones favorite little girl!  Grab this fun Girls Agnes Costume for your daughter!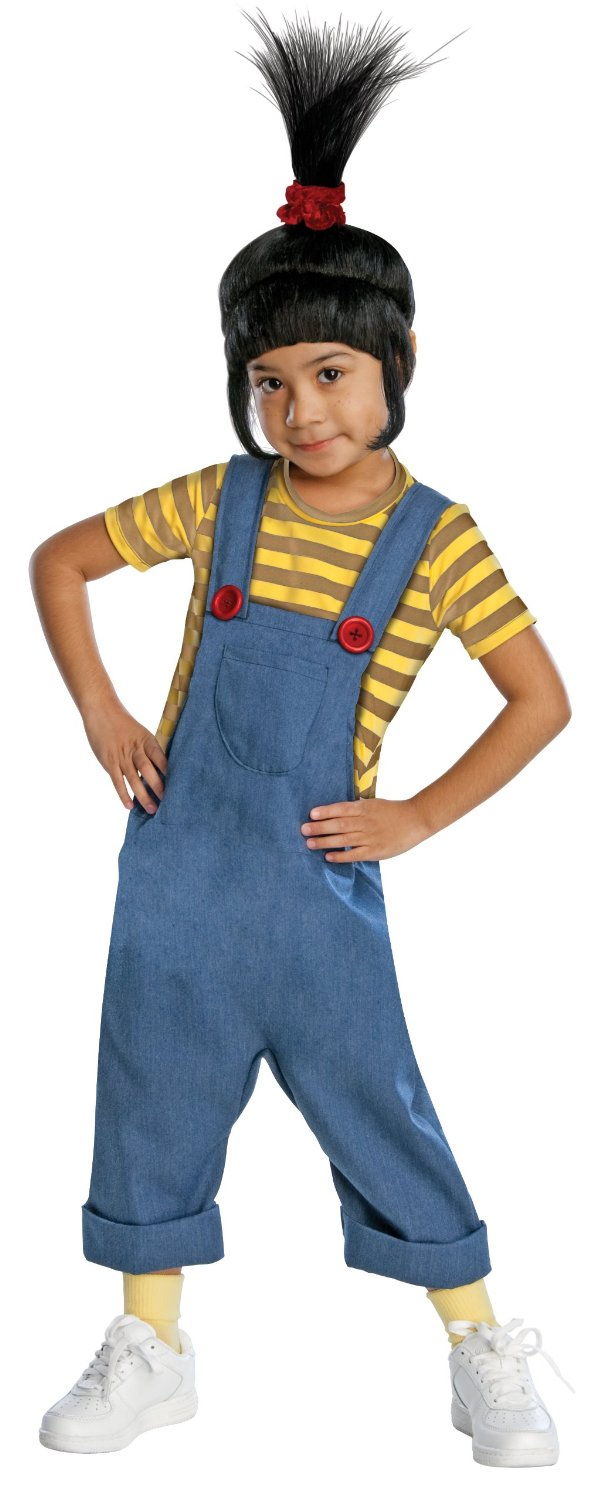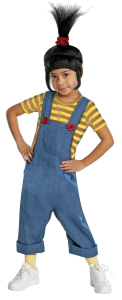 Gru wouldn't be the Dad he is without the help of his minions.  Grab this Kids Dave The Minion Costume and line up your kids to follow Gru's lead!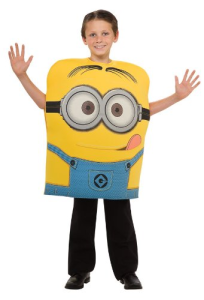 Despicable Me 2 introduced us to the evil Purple Minion and this fun costume is perfect for your kids to let a little bad minion out for a night!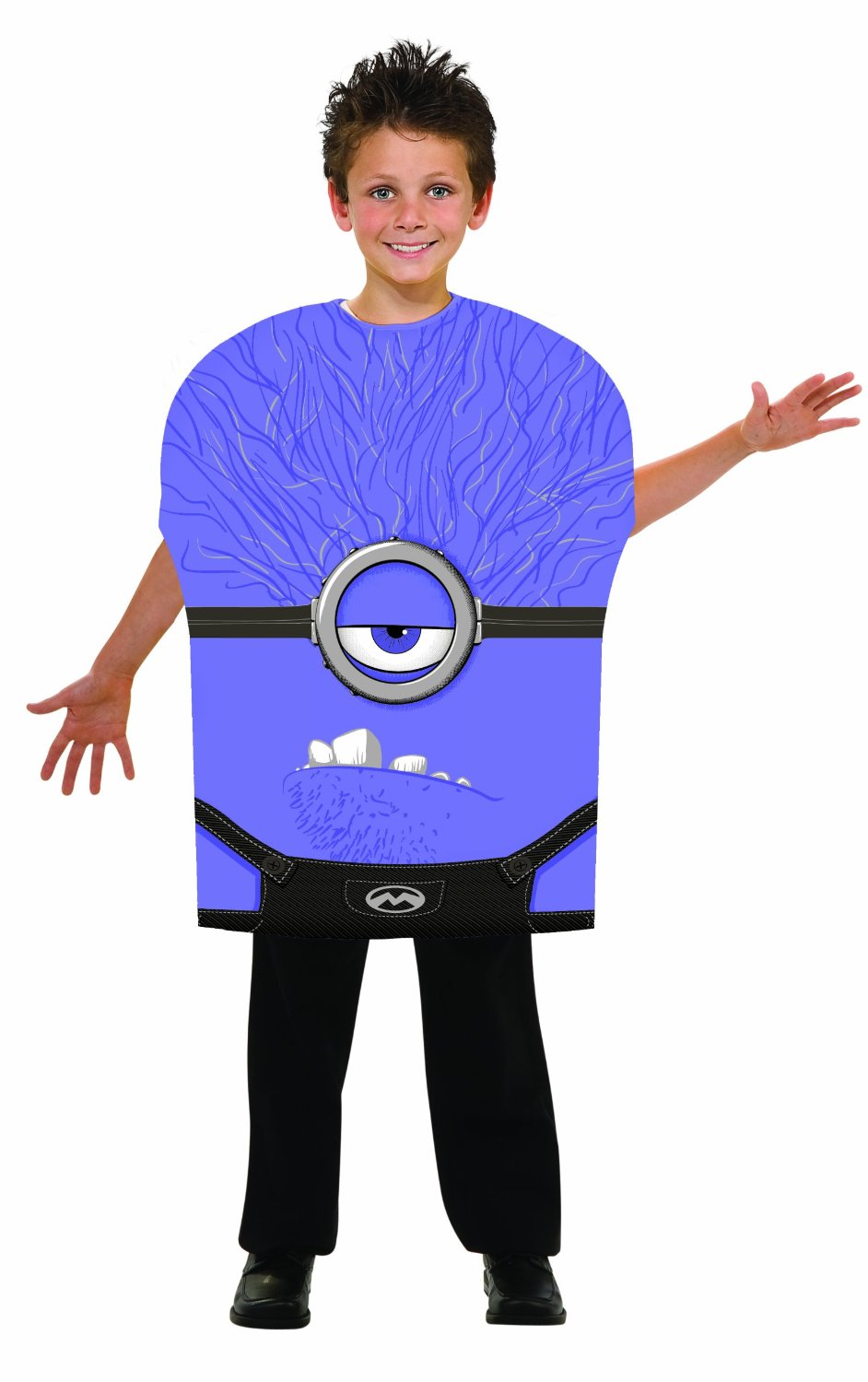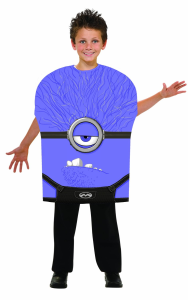 Don't leave your dog out of the mix this year!  Make sure to pick up this fun Dog Minion Costume for your dogs to wear too!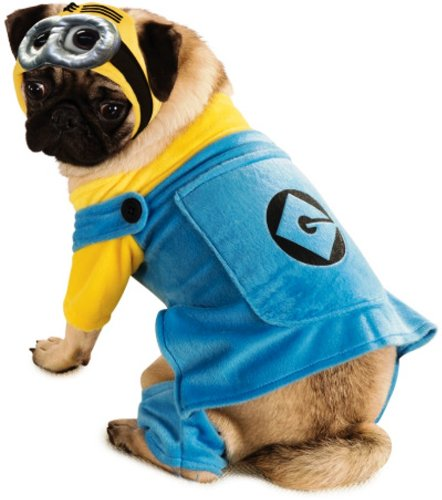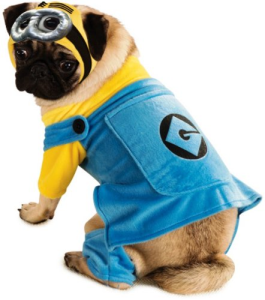 Head out on Halloween night in one of these Best Despicable Me Costumes For Halloween.  Not only will you be the hit of the party, your kids will thing you are the coolest parents around!  Everyone loves a minion!
 Which of these is your favorite Despicable Me costumes for Halloween?