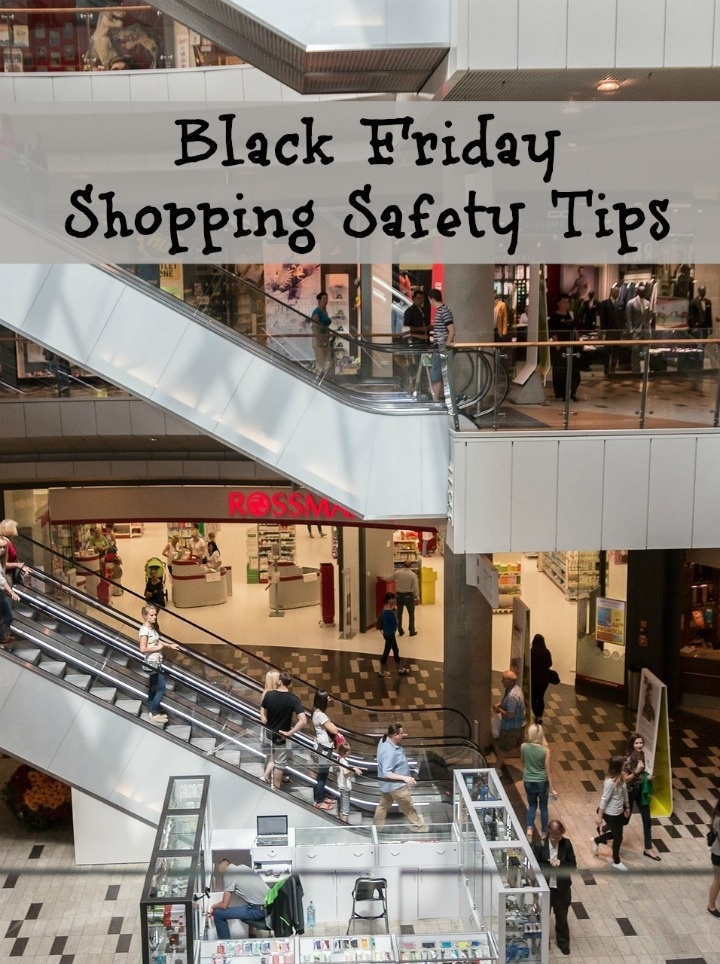 Black Friday is the start of the holiday shopping season. While it is a great day to take advantage of great deals, it is also a time where you have to deal with crowds, full parking lots and grumpy shoppers. Unfortunately, it is also a time where thieves make their appearance to take advantage of unsuspecting shoppers. Here are some helpful Black Friday shopping safety tips.
Black Friday Shopping Safety Tips
Inside the Stores:
Be sure to save all of your receipts and file them when you get home. These receipts will come in handy to compare against credit card and bank statements.
Don't pull out a wad of cash at the register. You don't want to make it known you have cash as this is exactly what thieves are looking for. Instead, use debit or credit cards whenever possible.
Do not take out your debit or credit card until you are ready to pay for your purchases. Standing in line with your card visible provides thieves a chance to write down or snap a photo of your credit card numbers.
If you are carrying a purse or handbag, be sure it is zipped up at all times and carry it as close to your body as possible. Also, don't ever leave your purse or wallet unattended in the shopping cart.
If you need to use an ATM, be sure you choose one that is in an area that is well-populated and well-lit.
In the Parking Lots:
Have your keys in your hand before you get to your vehicle. Before getting into your vehicle, look under the car and in the backseat.
Do not leave any bags visible in your vehicle. This gives thieves a reason to break into your car. Instead store items in the trunk.
Even if you are just running into a store to grab one item, be sure to lock all doors and roll the windows up.
During the day, try to park in areas of the parking lot that aren't so crowded. This will help to ensure your car doesn't get dinged from car doors or shopping carts.
If you are shopping at night, park under a light if possible.
Black Friday shopping can be a fun way to save money if you follow these safety tips. Most of all, use common sense. If a situation looks dangerous or volatile, steer clear. Between the crowds, sleep-deprived people and frenzied atmosphere, things tend to escalate oddly fast on Black Friday. If you see what looks like a punk show mosh pit forming, get out of there fast!
Do you go Black Friday shopping? Do you have any other great safety tips to offer? Share in the comments!