Free coloring activities for kids are just about everyone on the internet. You can find them for any theme and print them up in a flash. As long as you have an internet connection and a printer, you'll never be without a fun quiet-time activity again. In fact, there are so many sites for free printable coloring activities for kids that it can be a tad overwhelming! Plus, you don't want to just go clicking all willy-nilly. Some sites lure you in with the promise of something free, only to serve you a ton of pop-up ads or worse. We've taken the guess work out for you by checking out some of the top free coloring activities for kids. We tested each site to make sure it actually offered what it promised, had a good selection, and didn't bombard us with ads or viruses.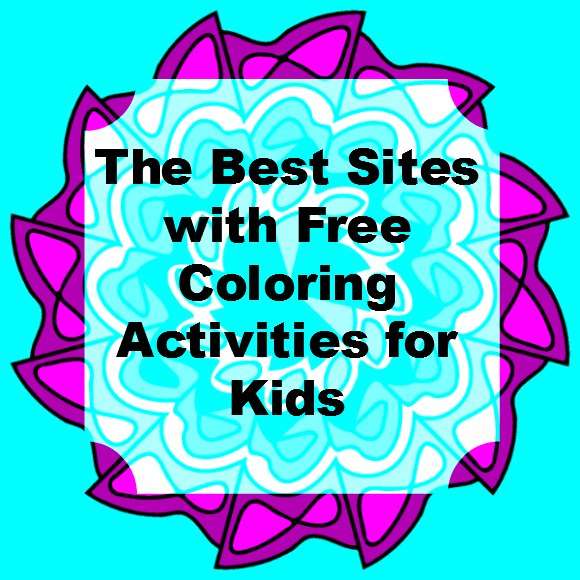 Check out our favorite sites with free coloring activities for kids
Educational Coloring Pages – This site is truly extraordinary when it comes to free coloring activities for kids! There are thousands of pages with so many different themes. You'll find characters like Dora, Hello Kitty, Bob the Builder and so many more. They also offer a wide range of educational coloring activities for kids, from sheets that teach the alphabet to pages that help with shape recognition. The site is incredibly easy to use, just choose your theme, choose your sheet and print.
Coloring Pages 4 U is a great site if you're looking for online coloring activities for kids. Perfect for those who don't have a printer. Kids can choose from a gallery of images, then use the virtual paintbrush to fill it in with gorgeous colors. The pages are fairly basic, but they're fun. I had a great time creating my own Mandala, and I'm nearly 38 years old! When you're done, you can save the photo or share it on Facebook or Pinterest.
Crayola Coloring Pages It makes sense that everyone's favorite crayon would have a great selection of coloring activities for kids on their website. Crayola goes way beyond your basic coloring pages, offering up fun sheets such as Tic-Tac-Toe and animal mazes. They also have a selection of Disney coloring sheets for kids who prefer to color favorite characters. My favorite section, though, is the Make and Play section. Kids can color the activities, then cut them out and create 3D objects! You can add different pictures to your favorites for later use, and even color them online for times when printers aren't available.
Frecklebox Personalized Coloring Sheets – Frecklebox sells tons of really cute personalized items, but they also offer a nice selection of coloring activities for kids. The best part is that you can personalize the sheets with your child's name. The selection is small, but the pages are really cute. They even have different seasonal and holiday themes. The sheets are easy to personalize. Once you click on a coloring page, you can enter your child's name and it automatically adds it to the sheet.
Made by Joel Coloring Sheets – Sometimes it really pays to go beyond the first page of Google results! I found this little gem of a site buried on the bottom of the second page, and I'm so glad I clicked.  The coloring activities for kids on this site as so unique and whimsical! Again, the selection is small, but the fun themes more than make up for that. With circus sheets, underwater themes, animals, and even a community coloring sheet, there's a little something for everyone.
Finding coloring activities for kids is as easy as a typing a few key words in your favorite search engine. Just be sure to use a good antivirus program, because in some cases, free doesn't always equal safe. If the webpage starts popping up dozens of ads or requires you to jump through hoops to get to your coloring sheet, get out of there right away. We hope you enjoy these fun coloring activities as much as we do!