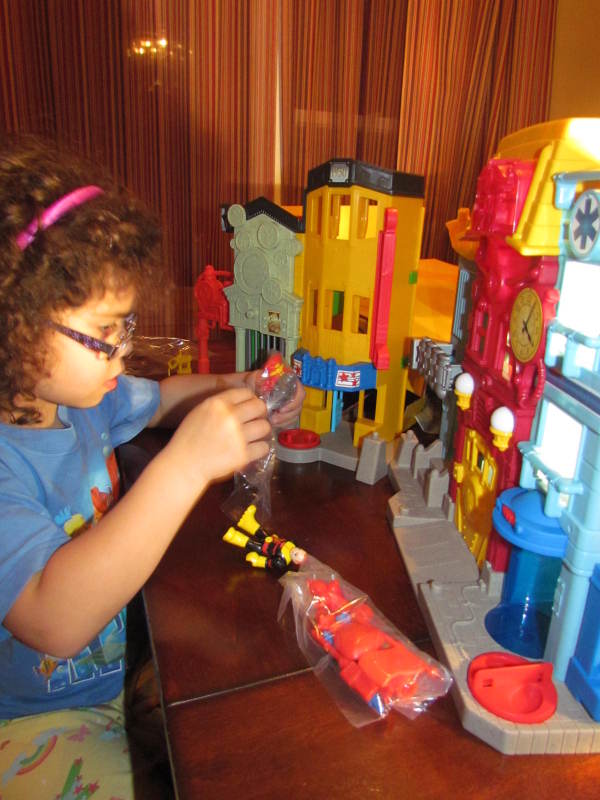 Parents may wonder if gender-based toys affect their children. There is a debate among the pediatric and scientific communities regarding whether gender-based toys is stereotyping. Another factor in the gender-based toys debate is whether they give children a narrow view of how each sex should dress, how they should act, and what duties each sex should have.
Judith Elaine Blakemore, professor of psychology and associate dean of Arts and Sciences for Faculty Development at Indiana University−Purdue University in Fort Wayne, Indiana researched the impact of gender-based toys on children. She says [1]:
"Strongly gender-typed toys might encourage attributes that aren't ones you actually want to foster. For girls, this would include a focus on attractiveness and appearance, perhaps leading to a message that this is the most important thing—to look pretty. For boys, the emphasis on violence and aggression (weapons, fighting, and aggression) might be less than desirable in the long run."
Based on what Dr. Blakemore has said, parents and teachers should provide children with balance. Give children a choice of both boy and girl-based toys and allow them an opportunity to play with both. A child may prefer one type over the other, while another will play with both equally. The important thing is that you are giving them the choice and are not forcing them to fit in a specific gender box.
If a parent gives their child a gender-based toy, they will either play with it or not. Children are very good at only playing with toys they are interested in. Parents should not worry if their son wants an Easy Bake Oven; he may simply be interested in cooking.
To answer the question, "What effect do gender-based toys have on children," it will only affect your child as much as you allow it to. The only toys that should be limited are those that encourage violent behavior and an unhealthy focus on domestic duties and appearances. With that being said, parents should allow children to play with toys that interest them, no matter if they are gender-based or not. Then let your children do what kids do best: have fun.
[1] NAEYC, What the Research Says: Gender-Typed Toys, http://www.naeyc.org/content/what-research-says-gender-typed-toys