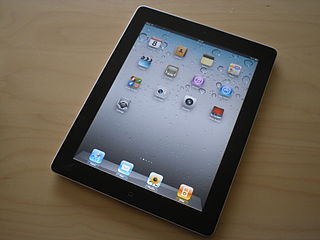 Do you want to keep your kids occupied with something while you finish up with your D.I.Y project? Do you also not want to feel feeling guilty about not spending more time teaching your kids? Are you tired of thinking of ways to persuade your child to sit down for studying? Well, all you moms out there should really be thankful that your kids have opened their eyes in the world of smartphones and tablets because in these lie the solution to most of the problems. Free educational apps can not only give you a few moments of peace to get your work done, but can also provide great learning opportunites for your children.
Both teaching and acquiring knowledge had never been easier than it is today. Tons of educational games' apps are being developed for kids every month, with many of them absolutely free to download both on Android operating systems as well as on Apple's iDevices. These are free educational apps apps that have been built after much deliberation so that the app not only provides entertainment to the kid but also hidden learning.
If your child is giving you a hard time today while you're busy in household chores, just hand him over your iPad or smartphone and let him play with these free educational apps that you have just downloaded. While he is busy doing that, he won't even be aware of acquiring a new skill along the way and you can be proud of your awesome parenting skills!
Let me add that it is not just the school-going kids that can take advantage from the educational games' apps but pre-schoolers too. Numerous interactive apps with improved display have been developed which are quite beneficial in developing the various motor, cognitive and even writing skills in children.
One has to agree that in this technology-oriented world, the children are not like they used to be even a couple of decades back oasisnaturalcleaning.com. From a minor age, they are more attracted towards the interactive smart screen than they are to their safe colourful toys; so why not take advantage of this fact and the fact that there are many great minds out there who develop extremely useful and often free educational apps and games for kids of all ages under the guise of popular characters from the beloved animated movies.
Some of the Best Free Educational Apps
· Writing Apps: You would be glad to know that there are many writing applications that can be downloaded both from the Apple and Android store. Apps like "ABC Writing Zoo Animals," "ABC Match Lite" and "First Letters and Phonics Lite" encourage the young kids to trace their fingers over the screen to create the correct pattern thereby developing familiarization and motor skills.
· Reading Apps: "Chicktionary Lite," "Kid Mode," "Touchy Books," "ABC Pocket Phonics Lite," "Cinderella – Magic Ink Books," "The Cat in the Hat" and "Toy Story Read-Along" are some of the best apps that develop the love for reading in children.
· Math Apps: if you want your children to advance in reasoning and basic mathematical skills, then try out the following educational games – "Kid Mode: Play + Learn," "Rocket Math," "Hungry Fish," "Buzz Math," "Let's Do the Math" and "Algebra Tutor."
· Science Apps: "3D Solar Systems," "Alchemy," "Skeptical Science," "Creatures of Light" and "Nova Elements App" are only some of the best science apps that should be downloaded for young minds.
· General Knowledge Apps: "Puzzleography Lite" and "Countries of the World" are some really fun general knowledge free educational apps.