This post about dog games for kids contains affiliate links. We only share products we'd use ourselves.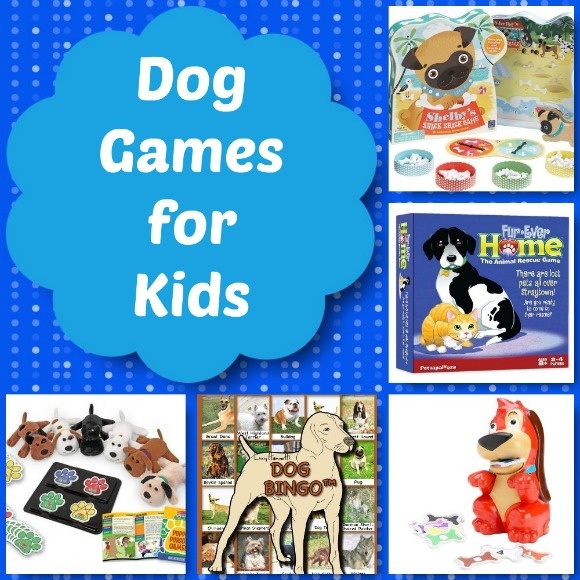 Kids and dogs seem to go together like peanut butter and jelly. My dog Cooper doesn't leave my son's side once Jacob gets home from school. Granted, most of the time he's stalking Jacob hoping he'll drop a bit of his snack or dinner, but he really does love his boy. The feeling is mutual!  Whether you have a furry friend yourself at home or just a child who really loves , dog games for kids are a great way to use that love of human's best friend to help kids learn new skills. Check out a few of our favorites!
Fun and Educational Dog Games for Kids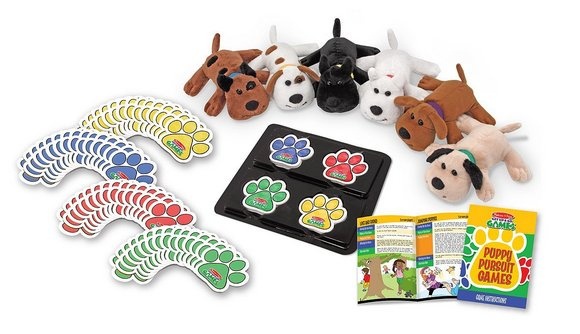 Melissa & Doug Puppy Pursuit Games
: Kids team up with doggie detectives to play 10 fun games that help develop memory, pattern skills, sequencing, color recognition and matching skills. The game comes with six stuffed puppies and 60 paw print cards. This is a huge set of fun dog games for kids!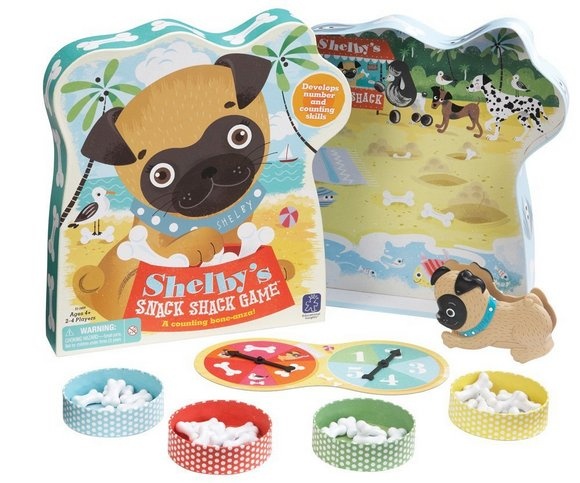 Educational Insights Shelby'S Snack Shack Game
: Educational Insights is one of my favorite sources of fun educational games for kids. This super cute game helps kids learn number, counting and early math skills. The goal is simple, Shelby needs your help to find all the bones she buried on the beach! Well, maybe not so simple when that sneaky seagull tries to swoop in and steal them. Collect the most bones to win the game!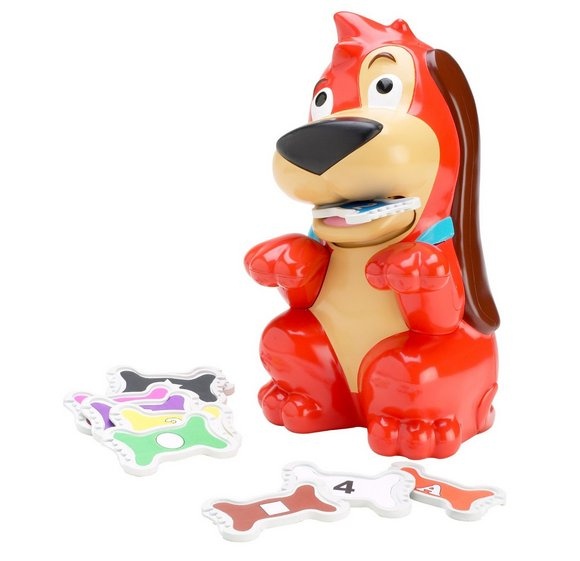 Red Rover Game
: This was one of my favorite dog games for kids when my son was younger. I love it because it not only helps kids learn matching skills but it also gets them active. It's not just a game where you slap the pieces on the table and play. Red Rover tells kids which bone he wants and the players race to collect the right one. You can make this as active and challenging as you want. Put the pieces on the other side of the room or clear across the yard!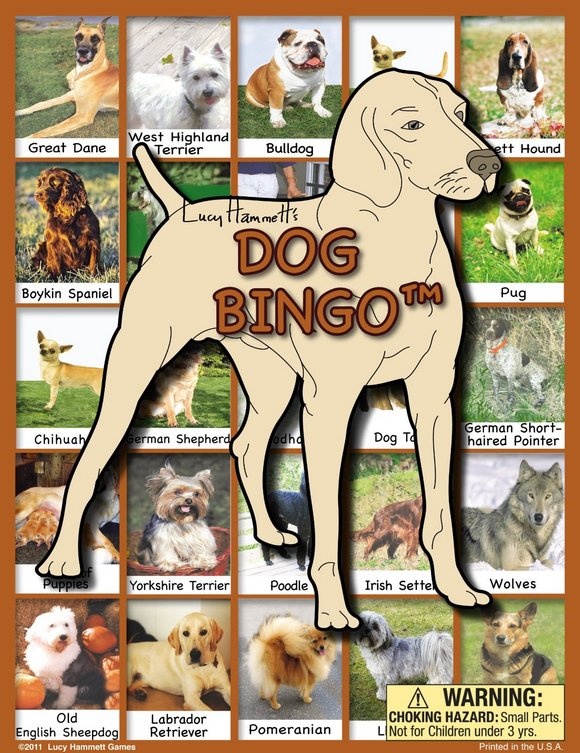 Dog Bingo Board Game
: I really love the real pictures used in Dog Bingo, as they really inspire kids to want to learn more about the different breeds. Dog Bingo is pretty simple, it's similar to other types of bingo games for kids. It comes with 42 illustrated cards and chips to match your spot. Great for kids ages 3 all the way up to adulthood!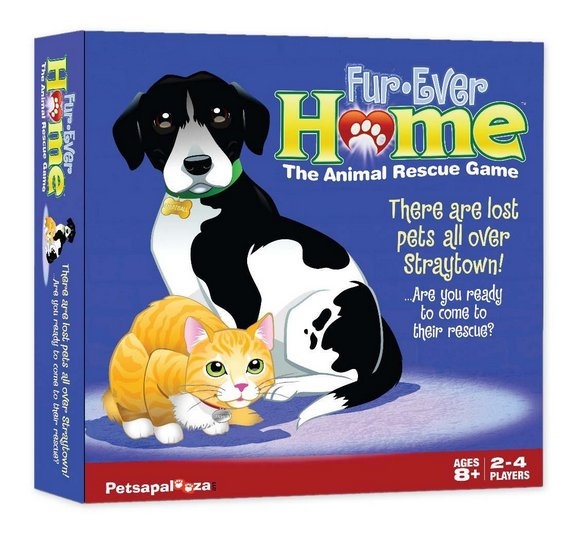 Fur-Ever Home The Animal Rescue Game
: As someone who is passionate about rescuing animals, I love the concept behind Fur-Ever home. This game not only teaches kids important concepts like money and management skills (they get to run their own rescue shelter and even hire employees), it also teaches them compassion for animals. This is a great game if you are considering adopting a shelter dog (please do!), as it gives kids a deeper understanding of what goes into running an animal rescue.
These fun dog games for kids will capture your child's attention and help him learn some valuable skills in the process! Which is your favorite? Do you have any other recommendations?