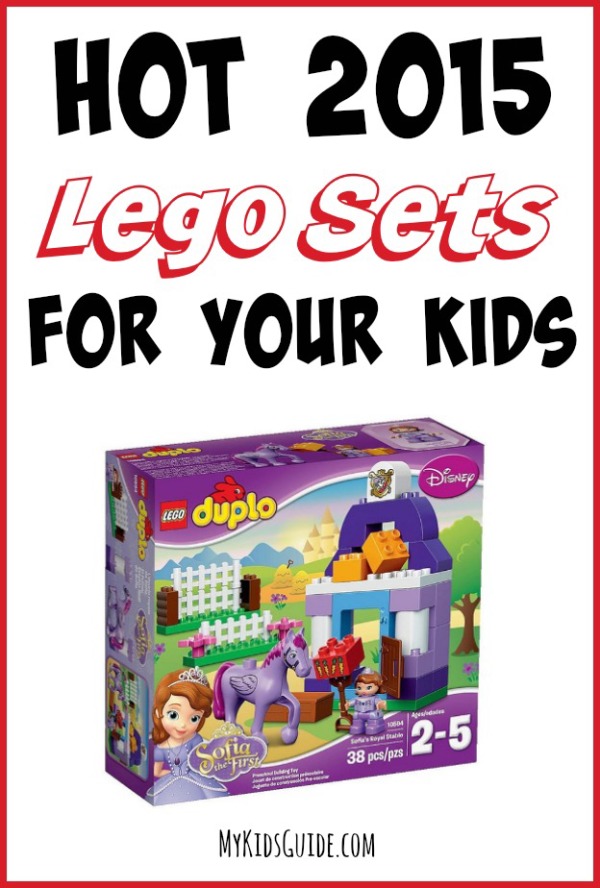 Check out these Hot 2015 Lego Sets For Your Kids released soon!  Not only does Lego have great plans for 2015, you can have a sneak peak into the great products they are offering.  This year there are awesome features from your kids favorite TV shows, movies and activities.  Plus a few nice releases that you as parents will thoroughly enjoy playing with too!
HOT 2015 LEGO SETS FOR YOUR KIDS
This post contains affiliate links. Thank you for the support.
There are currently 174 2015 Lego Sets set to release in the next few months.  While we aren't listing all of them here, we are going to share a few of our favorites with you.  These sets are great brand new concepts, updates on old versions and perfect for gift giving!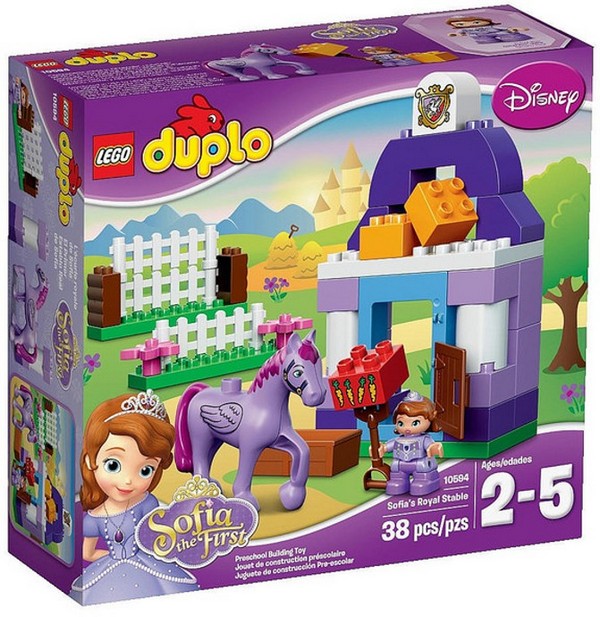 Sofia's Royal Stable:  This great set perfect for your younger Lego fans includes one of the hottest Disney Jr. stars to date!  Sofia The First, her pony and a great stable setup will be great for your kids play time!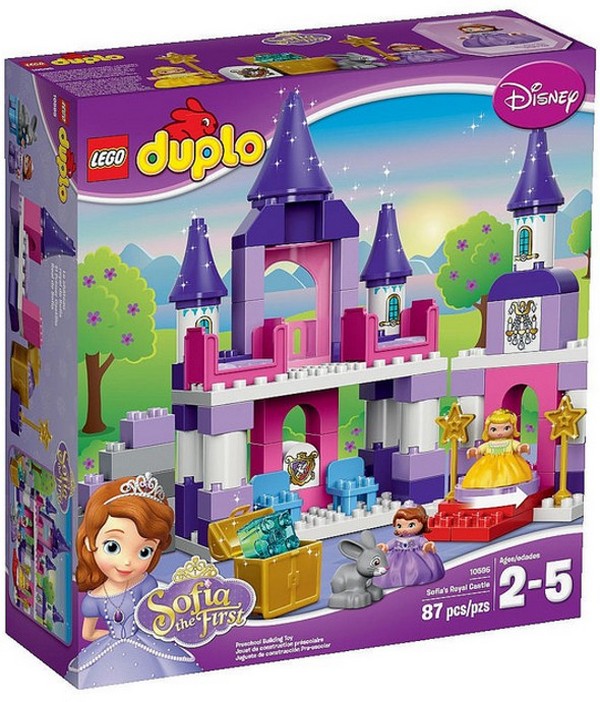 Sofia's Royal Castle:  Combine this with all of your child's Sofia The First toys to create a great courtyard that includes the royal castle.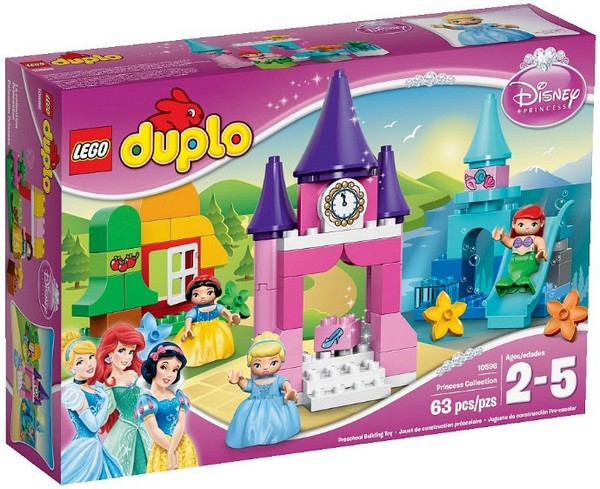 Princess Collection:  This set includes great Lego figures for all of your favorite Disney princesses.  Perfect for the fan of the Princess movies!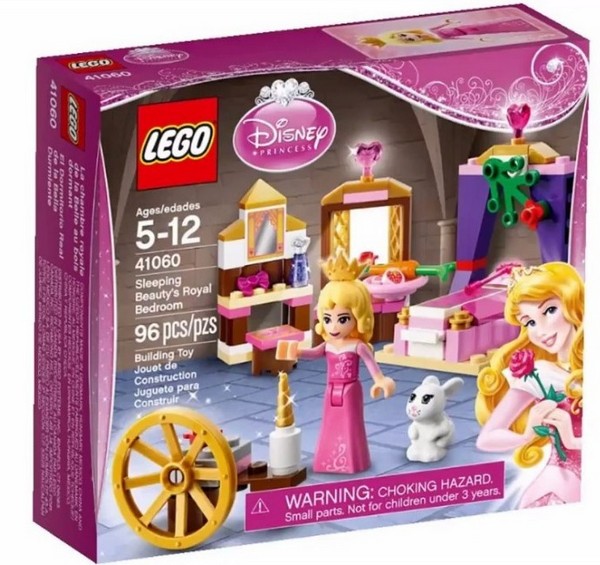 Sleeping Beauty's Royal Bedroom:  This is a great addition to your Disney themed girls sets.  Great for fun pretend play and little girls parties.
Elsa's Sparkling Ice Castle:  This will be the premier hot seller this year in girls Lego sets!  Frozen has reached epic popularity and this set proves the lasting power of the movie!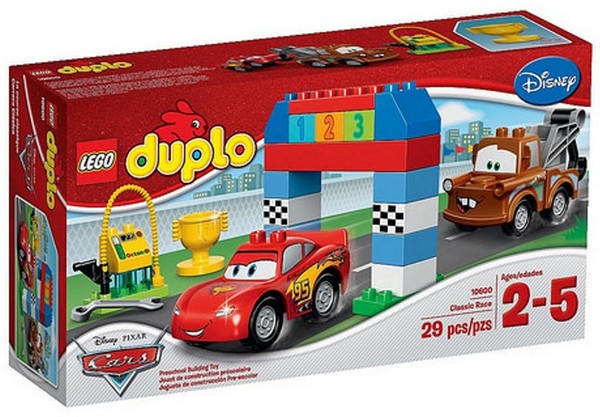 Duplo Classic Race:  This great set features the always popular Cars & Mater from the movie series!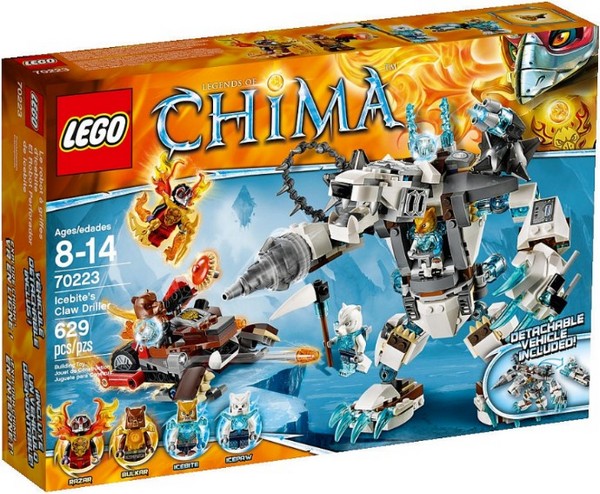 Icebite's Claw Driller:  This one will be great for the kids who love creating functioning pieces and not just classic structures!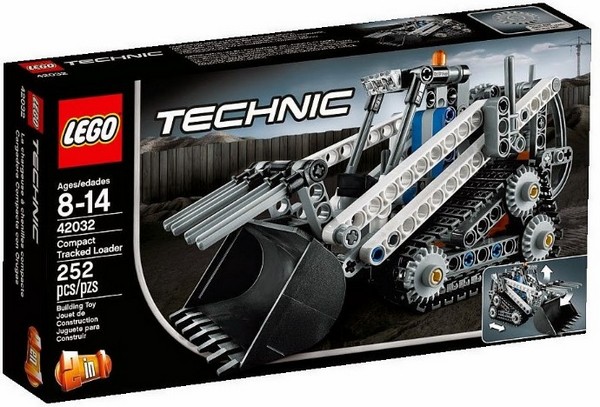 Compact Tracked Loader:  Great for lifting up loose Lego's this one is sure to be a hit for your rough and tumble crowd!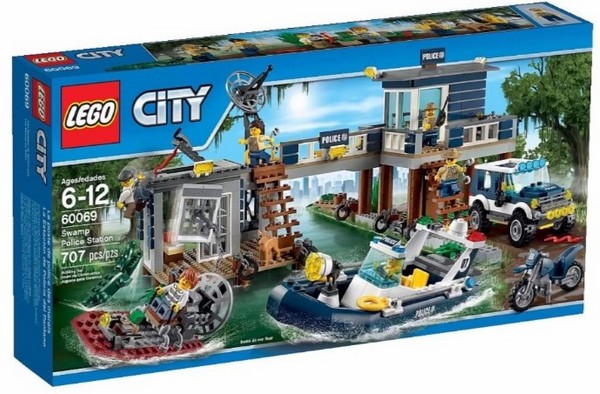 Swamp Police Station:  Keep track of the criminals and fight off the bad guys with this great Lego Set!
Watch closely for these and other Hot 2015 Lego Sets for your kids as they release.  These will make great surprises for good grades, birthday parties and even just because!  Get your kids involved and ask for their help in choosing which hot newly released Lego set they want to pick up next.  Enjoy the thrill of them opening a new box and creating not only what is shown, but other fun and unique ideas with their new Lego sets.
Which of these hot 2015 Lego Sets for kids will your children be asking for?