TikTok is a Chinese social video network that combines the features of Instagram and Vine. TikTok has an image of a teenage app, but its audience is expanding.
TikTok allows you to create 15-second videos and insert different music. TikTok has a wide system of filters, masks, and various stickers. In general, the program works like instastories — the only difference is that your videos are not deleted after 24 hours.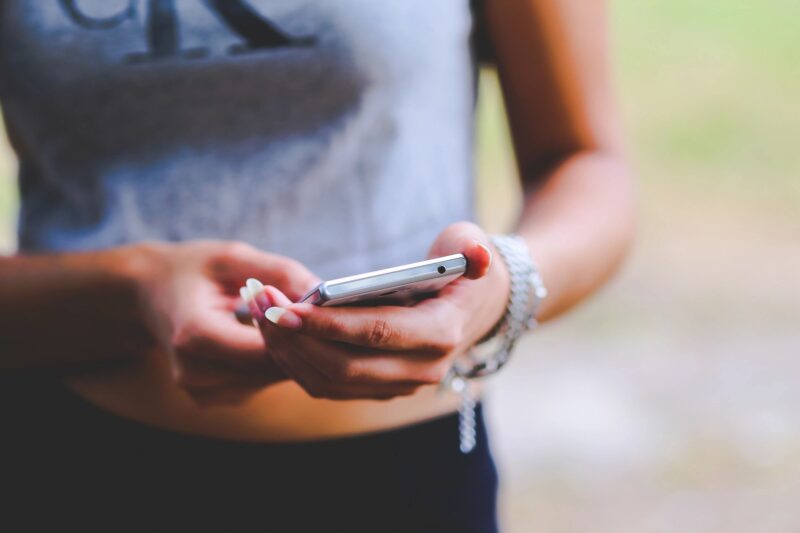 The TikTok network is gaining increasing popularity due to its conciseness. Not only teenagers make humorous videos and create challenges in the video app. Many teachers create videos on Tiktok, you can simply find videos on how to write essay online or how to do your math. There are many interesting lessons there. Teachers create TikTok blogs to draw attention to their subjects and prove that learning can be fun.
According to reports, the management of the social network not only encourages the creation of such training videos but also partially finances them. They spent $ 50 million in 2020.
25 % of users looking for educational content there. If you check the hashtag free essay, essay online, and essay samples you will find a lot of short and useful information about essay writing. You do not need to waste your time by checking long articles on Google. Write a short essay about tiktok and be in the trend of modernity and quality. Here everyone can share their knowledge. And everyone can find the information that he needs. In the near future, TikTok has a chance to become an educational platform not only for children but also for adults.
The advantages of TikTok
If you still think that TikTok is only relaxing– follow the hashtag #LearnonTikTok. You can find instructions for creating everything in the world. There are many interesting facts about science, presented in a creative form.
Helps to develop confidence and creativity.
TikTok has answers to all the absurd questions
Cooking lessons
TikTok is almost a tutorial on learning foreign languages.
Helps a teenager to be on the same wavelength as peers, and have a common hobby.
Encourages the child to move more and study the movements of trends.
Improves mood and relieves emotional stress.
The disadvantages of TikTok
Searching for quick emotions reduces the already weak motivation to read or study. Because you need to make more effort to enjoy a book or movie.
The desire for quick popularity and views can make a teen repeat overly frank and sexually colored trends.
Children do not always understand subtle humor or sarcasm. They cannot interpret the meaning of a trend.
Teenagers are not always ready for criticism or hate from viewers.
There is a lot of profanity on TikTok (including songs).
There is a huge load on the nervous system from frequent changes in pictures, sounds, and characters.
TikTok algorithm
TikTok is changing the mechanism of social networks to which we are accustomed. Classic social networks are built on the principle of social connections. The user sees the posts of his friends or the pages that he follows. Instead, TikTok studies interests and creates a separate tape "For You", which shows videos that the user should like (goodbye, photos of relatives from family feasts!). In TikTok, you don't even need to be subscribed to other accounts — you can simply trust the algorithm that will select the video to your liking.
Each user can launch their own flash mob or challenge — an action that is transmitted to another user. It is also possible to record a "duet" — a paired video in which you somehow interact creatively with another user. The main organizational role for social activity is performed by hashtags. The hashtags help other users to find you.
Short videos are often simply re-uploading from TikTok to other social networks, so users of other applications may be familiar with the app without even having it on their phone.
If you want to be popular in TikTok use only popular hashtags. There are special tiktok hashtag generators to help you. Put no more than 5-6 hashtags, combining popular and niche ones. Popular hashtags for TikTok attract a wider but more engaged audience. Niche hashtags will help to narrow down the target audience.
Follow not only the popular hashtags of TikTok, but also the trends in general on the platform. This video app has a big list of policies for which users can block or remove your content. Check the policy before creating the content.
Conclusion
The TikTok network is a consequence of the short-lived focus of attention. This platform gives a quick result: everything here and now, immediately and without delay. The teens swipe their Instagram feed, do not read longreads, talk slang, save time as much as possible and do a lot of things at the same time.
This app is both useful and harmful to teens. There are a lot of informative content there. But most teenagers, instead of studying or playing sports, seating for hours with their phones.
Heken Birk participates in the educational initiative of the social network #LearnOnTikTok.
She always willingly shares life hacks. She uses TikTok trends in her video.