When one is discussing superheroes, the name "Spiderman" often finds itself blurted out in the top 5 superheroes most or all the time. Whether it's games or movies pertaining to the MCU, Spiderman isn't found too far away from the main course. His popularity is quite justified since the late Stan Lee made sure he came up with a Superhero who hadn't been thought of before. The character got so popular over the years that writers and artists had to come up with different versions and effectively incorporate them into the ever-expanding multiverse to satiate fans.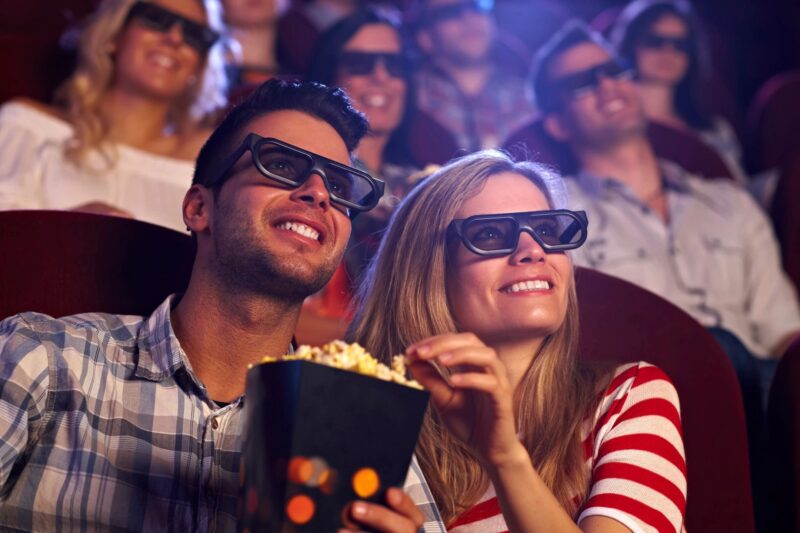 If you want to check out all that Spidey is known for, then we've compiled some high-swinging action in the form of his best movies. Both animated and real life. You'd want to get the best connection in order to enjoy these in HD and for that very reason we recommend good Internet. With this equipped, all you have to do is sit back, get some munchies and enjoy the below-listed movies in gorgeous cinematic quality.
Spiderman: Into the Spiderverse (2018)
Surprised that we're starting off with an animated movie first? Don't be. Into the Spiderverse is equal, if not better, than many of the live-action ones. This movie isn't about Peter Parker as much as it is about Miles Morales. The film depicts a coming of age of Miles and him processing many teenage emotions and thoughts while also getting bitten by a radioactive spider.
To add to this, his superhero ambitions make him stumble upon Wilson Fisk's plan and he consequently and unknowingly opens up multiple portals to multiverses. This brings in an abundance of various Spidermen…and women? We won't spoil the plot but you better be ready to see more than one Spiderman swinging, swashbuckling, and cracking corny jokes as they figure out how to get back home.
Spiderman: Homecoming (2017)
Acting as a second reboot to an already jumbled-up timeline, Homecoming holds its ground long enough to convince the audience that this version of Spiderman is here to stay. Tom Holland takes on the role of the latest Peter Parker/Spiderman who is the youngest of the Spidermen that have been in the MCU.
Holland has done most of his Marvel stunts by himself thanks to his charisma and drive to mesh both character and actor. The Spider suit also got an overhaul in this one with the contracting slits for eyes that are a delight to watch in every scene.
Spiderman (2002)
Ah, yes, the classic Spidey. Millennials' favorite & friendly neighborhood Spiderman. Not only was this the first movie to break records in the early 2000s but it was also what jump-started Toby Maguire's career in Hollywood.
The movie did wonders in an era where CGI wasn't a rampant catalyst for fiction movies and puppets were used instead. It didn't take much to make the movie a huge hit. Good acting, amazing costumes (Spidey and Green Goblin's), and a nice sprinkle of action made waves globally.
The Amazing Spiderman 2 (2014)
All of the effort done in The Amazing Spider-Man to establish Peter as a rough-around-the-edges Spider-Man who still needed to figure out his moral compass came tumbling down in this sequel.
Peter grew into the most conversational and confident Spidey, divided between dragging Gwen into his drama, rekindling friendships from when he was a barely cognizant pre-teen (no surprise Harry was perplexed when Peter showed up at his door step), and bursting a poor guy with electricity. Not to mention the increasingly uncomfortable scenes with Aunt May.
Spiderman: No Way Home (2021)
Another score for Tom Holland. After all of the hoopla, the record-breaking trailer, and whispers of returning villains, Spider-Man: No Way Home does not top this list, but it is quite fulfilling. It manages to satisfy fans, weave together a shockingly clear storyline (unless you're not paying attention and know nothing about Spider-Man in general), and raise Tom Holland's Peter Parker into mature, intriguing, complicated terrain worthy of seeing him take over as the next Tony Stark. It also includes its own take on the Spider-Man pointing at Spider-Man joke. A clear winner.
Venom: Let There be Carnage (2021)
It's unusual for a sequel to exceed the original, but Venom: Let There Be Carnage succeeds in every aspect. It's far funnier, the action is far better, and the entire tale is far more interesting. Furthermore, this film completes the genesis tale framework begun in the first film, with our main character eventually opting to be the "fatal protector" anti-hero Venom.
If you enjoyed the first film, you'll enjoy the sequel even more. And if you weren't completely sold on the first Venom, there's a good chance you'll enjoy this one even more. We know this isn't a film featuring Spiderman but come on you guys, it's set within the Spidey universe and an absolute blast to watch as well.
Conclusion
There you have it. Spiderman's energy won't be dying anytime soon in theatre's and after watching just some of the aforementioned movies, neither will yours. Check out Spidey in high-flying action with some good pummeling action and get your weekend in order.