We received a sample to facilitate this KeriCure Natural Seal  review. All opinions are our own.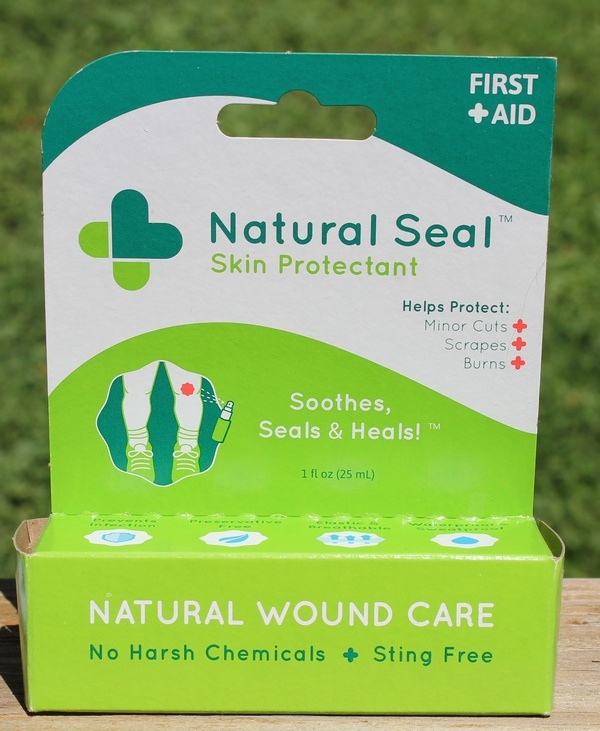 I am a klutz. There, I've said it. A total and complete klutz. Oh, the stories my childhood scars could tell you! There's a long one along my wrist from falling on railroad ties. A scar below my lip from a dog bite (my fault, I tried to snuggle a sleeping dog that barely knew me), one on each knee from falling out of trees…the list goes on. Even as an adult, I haven't gotten much more graceful! Just two weeks ago, I feel down my stairs because I was too busy reading my phone and thought I was at the bottom!
The sad thing is, I passed on that gene to my son. He's a bit better than I am, but he's had more than his fair share of bumps and bruises over the years. In fact, he broke his arm before he even finished emerging from my womb! Actually, the doctors accidentally broke it, so can't really blame that on my klutzy gene! When I was a child, we didn't have cool things like KeriCure Natural Seal. Nope. We got the burning pain of alcohol rub or peroxide!
KeriCure Natural Seal Review: Heals Minor Cutes and So Much More!
KeriCure Natural Seal is a must-have for keeping around a house with kids. After all, part of the fun of childhood is exploring the world around you. Often, that leads to scrapes, cuts, insect bites, poison ivy and so on. As much as we never want our kids to get hurt, we can't wrap them in bubble wrap to keep them safe! Trust me, I know I'd still find a way to get injured in bubble wrap!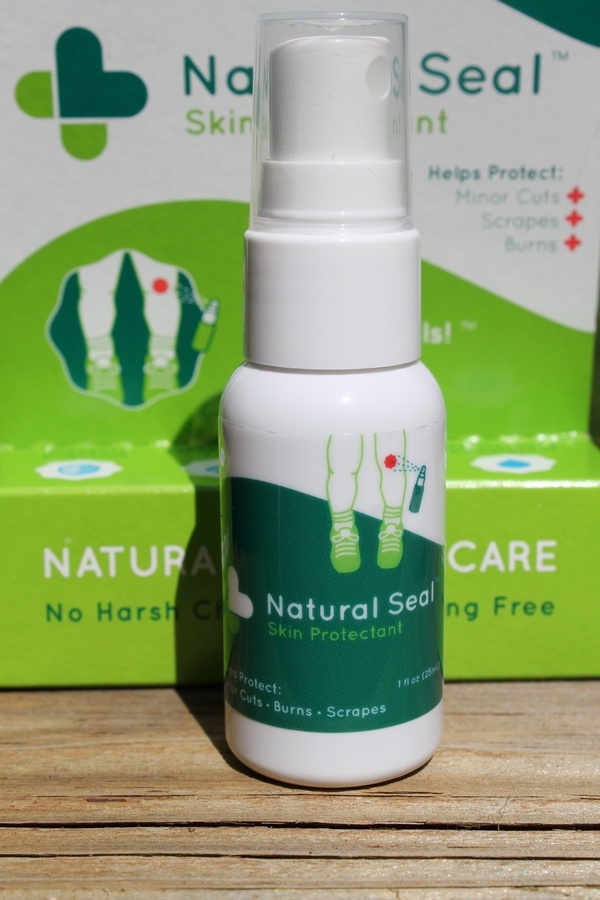 What is KeriCure Natural Seal? The better question is, what isn't it! KeriCure is a non-stinging, non-chemical-laden wound care spray that creates a protective barrier over the injured area. It also helps soothe the pain and itchiness as it protects the skin from infection. It was created by a team of professional women- from scientists to business experts- as a natural way to help heal wounds. It's non-toxic and natural, so you don't have to worry about causing more problems when you fix one issue.
KeriCure Natural Seal isn't just for minor cuts and scrapes! It also helps with issues such as:
Diaper Rash
Insect Bites
Dry Skin
Eczema
Cold Sores
Sunburn and more!
Obviously, if your child has a gaping wound, you should seek medical attention. For those minor cuts and scrapes though, KeriCure Natural Seal is the perfect solution. I love that the bottle is small enough to carry in your purse.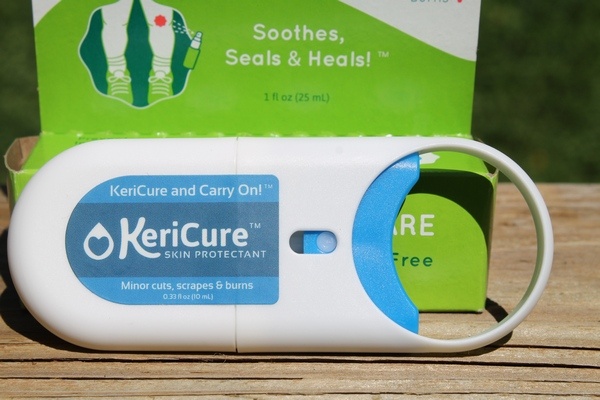 Along with the KeriCure Natural Seal, they also make KeriCure Skin Protectant. I love the design of the easy-to-carry pump. You could easily slip this on a key ring. One press on the button and you can protect and soothe your child's skin. KeriCure even makes a Tough Seal that is safe for pets! Life is going to hand your child some scrapes along the way. KeriCure helps take the sting out of those scrapes and protects against infection.
Check out KeriCure online for more information about their products. Follow them on Facebook and Twitter to keep up with news.
KeriCure Giveaway
Ended: Congrats to Kayla L!
What activities are your kids in that often cause cuts and scrapes?